Children Face Risk of Autism, Intellectual Disabilities After Exposure to Depakote, Topamax During Pregnancy
June 14, 2022
By: Irvin Jackson
The findings of a new study suggest children face an increased risk of autism and other intellectual problems following exposure to Depakote, Topamax and similar antiseizure medications when used by their mother during pregnancy.
Researchers from Norway, Sweden and Denmark published a report late last month in the medical journal JAMA Neurology, which found an association between the use of antiseizure medication (ASM) by pregnant women and intellectual disabilities in their children.
Drugs like Topamax and Depakote are often prescribed to women suffering from epilepsy, especially during pregnancy, where a sudden seizure could result in injury to the mother and child, but the researchers note the risk of neurodevelopmental disorders linked to the medications' use are uncertain.
In this latest study, the researchers looked at data from nearly 4.5 million children collected by a Nordic registry-based study based on the populations of Denmark, Norway, and Sweden between 1996 and 2017. The researchers looked at cumulative incidence in children at age 8 who were either exposed or not during pregnancy.
According to the findings, out of 21,634 children of mothers with epilepsy, 1.5% were diagnosed with an autism spectrum disorder (ASD) and 0.8% had some sort of intellectual disability. However, those numbers increased significantly among mothers who took Depakote and Topamax during their pregnancy.
Topamax was linked to a 4.3% rate of autism, and Depakote was linked to a 2.7% autism rate. The rates for intellectual disability were 3.1% and 2.4% respectively. Overall, the two drugs were linked to a two to four-fold increased risk of ASD and intellectual disability.
Researchers also found increased rates for the children of mothers treated with dual therapy of Keppra (levetiracetam) with Tegretol (carbamazepine), and those treated with Lamictal (lamotrigine) and Topamax.
"In this population-based cohort including 4.5 million mother-child pairs, the most important findings were robust and dose-dependent associations between prenatal topiramate and valproate exposure and neurodevelopmental disorders, the researchers concluded. "These associations persisted after accounting for potential confounding factors. Our results further demonstrated that prenatal exposure to several common ASM duotherapies was associated with an increased risk of neurodevelopmental disorders within the same range as prenatal topiramate and valproate exposure, even without these ASMs being one of the drugs used."
Depakote Pregnancy Concerns
Depakote (valproic acid, or valproate) is commonly prescribed for treatment of seizures and bipolar disorder, as well as migraine headaches. However, it has previously been linked to a number of potential health concerns, primarily involving unborn children who suffer birth defects after being exposed to the medication before birth.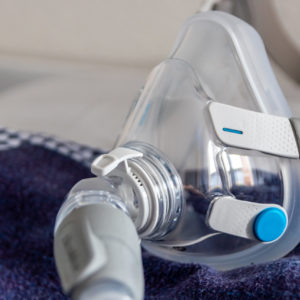 Did You Know?
Millions of Philips CPAP Machines Recalled
Philips DreamStation, CPAP and BiPAP machines sold in recent years may pose a risk of cancer, lung damage and other injuries.
Learn More
Most concerns regarding the use of Depakote have centered around concerns over birth defects and other pregnancy complications.
In April 2018, the U.K.'s Medicines and Healthcare products Regulatory Agency (MHRA) barred doctors in that country from prescribing Depakote to women of childbearing age unless they are on a pregnancy prevention program.
According to the MHRA, up to 40% of babies born to mothers who take Depakote are at risk of developmental disorders, and 10% are at risk of birth defects.
Another epilepsy drug study published in February 2018 in JAMA Neurology, by researchers from Denmark again, found that children who were exposed to Depakote in the womb scored lower on language and math tests in the sixth grade, when compared to their peers.
In 2006, the FDA added a "black box" warning about the potential Depakote pregnancy side effects, after a study found that 20% of pregnant mothers who gave birth while on Depakote had a child with malformations or a birth defect.
In May 2013, the FDA put new restrictions on Depakote pregnancy use, contraindicating it for pregnant women, but only when it was used for the treatment of migraines. The agency did not contraindicate it for pregnant women using it to treat epilepsy. The FDA changed all valproate-based drugs from a class "D" to a class "X" pregnancy drug, but only as they pertain to migraines.
Abbott Laboratories and AbbVie, a subsidiary it spun off, have faced hundreds of Depakote lawsuits in state and federal courts nationwide, involving allegations that the drug maker failed to warn women and the medical community about the risks associated with using Depakote during pregnancy.
Before the drug's patent expired in 2007, Depakote was a blockbuster drug generating about $1.5 billion in annual sales for AbbVie's predecessor.
Jennifer

July 14, 2023 at 7:04 pm

My daughter was born with autism, ADHD, and mild mental retardation. I took Tylenol and topamax during pregnancy. My daughter will be turning 20 on July 22, 2023

Jennifer

June 13, 2023 at 12:38 pm

How can I make a Lawsuit for Tegretol, Depakote the time of my pregnancy because both of my sons have ADHD.

Melissa

September 16, 2022 at 2:29 pm

I took Topamax during my pregnancy & hv taken ot throughout my life for migraines. My son was diagnosed with Aspergers syndrome when he was 5yrs old. He also has anxiety & depression. He has struggled all his life, he is now 24 yrs old & cannot maintain a job. He is also unable to maintain normal life skills & he is extremely anti-social.

Frances

July 26, 2022 at 10:22 pm

My daughter-in-law took top-rated fir migraines while pregnant. Her daughter, now 10, was born with non-verbal, agressive autism. What can we do about this?
"*" indicates required fields