DePuy ASR Recall Lawyers to Meet With MDL Court Jan 20
January 05, 2011
By: Staff Writers
Lawyers involved in DePuy ASR hip recall lawsuits are scheduled to meet later this month with the federal judge presiding over the recently established multidistrict litigation (MDL), where attorneys seeking leadership positions in the litigation will have an opportunity to address the Court. 
Last month, the U.S. Judicial Panel on Multidistrict Litigation consolidated the DePuy hip recall litigation before U.S District Judge David A. Katz, and ordered that all lawsuits filed in any federal district court be transferred to the U.S. District Court for the Northern District of Ohio for pretrial proceedings.
An initial status conference has been scheduled for January 20, 2011 in West Palm Beach, Florida, where DePuy ASR attorneys will meet with Judge Katz for the first time. Following the conference, it is expected that Judge Katz will assign lawyers to certain leadership positions in the MDL, where they will be responsible for representing the interests of all plaintiffs or defendants during general discovery, motions and other pretrial proceedings.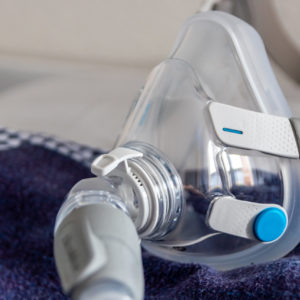 Did You Know?
Millions of Philips CPAP Machines Recalled
Philips DreamStation, CPAP and BiPAP machines sold in recent years may pose a risk of cancer, lung damage and other injuries.
Learn More
Within weeks of the MDL being established, the number of DePuy ASR lawsuits transferred to Judge Katz from federal district courts throughout the United States quickly grew to more than 100 cases. However, it is expected that thousands of cases will ultimately be involved in the litigation as DePuy hip recall lawyers continue to investigate and file new claims for individuals who received one of the defective implants.
All of the complaints contain similar allegations that DePuy Orthopaedics Inc., a subsidiary of Johnson & Johnson, manufactured and sold defective metal-on-metal hip implants, which have been found to fail at an alarming rate. Individuals who received a DePuy ASR hip replacement faced a high risk of complications, which may result in severe pain or the need for additional hip revision surgery.
In August, a DePuy hip recall was issued for the ASR XL Acetabular System and the ASR Hip Resurfacing System after the manufacturer acknowledged that the systems had 13% and 12% failure rates, respectively. However, some experts expect that the DePuy ASR failure rate is likely to be much higher.
The DePuy ASR is a metal-on-metal hip replacement system developed in 2005. Prior to being recalled, the DePuy ASR was implanted in about 90,000 people.
Health care professionals have increasingly been warning about problems with metal-on-metal hip implants, which can shed metal particles into the body. The particles can damage soft tissue, cause inflammatory reactions and lead to bone loss. The DePuy ASR hip failures appear to be linked to a defective design of the acetabular cup, which is shallower than acetabular cups made by other companies, making it prone to problems.
Jeannie

January 15, 2011 at 12:55 pm

I have a DePuy Pinnancle hip, metal on metal. The heavy metals in my blood are off the charts. My surgeon says he can replace the ball and liner with ceramic. I am so conflicted and dread going through that surgery and recovery which may be longer and do more damage to the tissues surrounding the implant. If I only knew prior to the surgery about the metal on metal by DePuy...I would have made[Show More]I have a DePuy Pinnancle hip, metal on metal. The heavy metals in my blood are off the charts. My surgeon says he can replace the ball and liner with ceramic. I am so conflicted and dread going through that surgery and recovery which may be longer and do more damage to the tissues surrounding the implant. If I only knew prior to the surgery about the metal on metal by DePuy...I would have made another decision.

KRIS

January 6, 2011 at 4:32 pm

I had a DePuy hip replacement in 1/2007. I am very concerned about the long term effects of this replacement. Who really knows the long term effects? Is it advisable to get the hip replaced again before more harm can be done to my body? I am 58 and would rather have the surgery now than 5 years from now when I am 62. Are people voluntarily have them replaced? I only hear of people who are ha[Show More]I had a DePuy hip replacement in 1/2007. I am very concerned about the long term effects of this replacement. Who really knows the long term effects? Is it advisable to get the hip replaced again before more harm can be done to my body? I am 58 and would rather have the surgery now than 5 years from now when I am 62. Are people voluntarily have them replaced? I only hear of people who are having trouble getting them replaced. What about people who are not having noticable trouble YET??

Juergen

January 5, 2011 at 6:16 pm

Meanwhile, there are 485 FDA complaints filed in regards to the DePuy Pinnacle metal-on-metal (update end of November 2010). The number of FDA complaints on the officially recalled DePuy ASR device: Over 1100. Link to FDA complaint website: http://www.accessdata.fda.gov/scripts/cdrh/cfdocs/cfMAUDE/results.cfm?start_search=1&searchyear=&productcode=&productproblem=&devicename=&amp[Show More]Meanwhile, there are 485 FDA complaints filed in regards to the DePuy Pinnacle metal-on-metal (update end of November 2010). The number of FDA complaints on the officially recalled DePuy ASR device: Over 1100. Link to FDA complaint website: http://www.accessdata.fda.gov/scripts/cdrh/cfdocs/cfMAUDE/results.cfm?start_search=1&searchyear=&productcode=&productproblem=&devicename=&knumber=K&pmanumber=P&manufacturer=depuy&brandname=pinnacle&eventtype=&reportdatefrom=01%2F01%2F2010&reportdateto=11%2F30%2F2010&pagenum=10&key_count=0
"*" indicates required fields