Problems with DePuy Attune Knee Implants Results in Lawsuit Against Manufacturer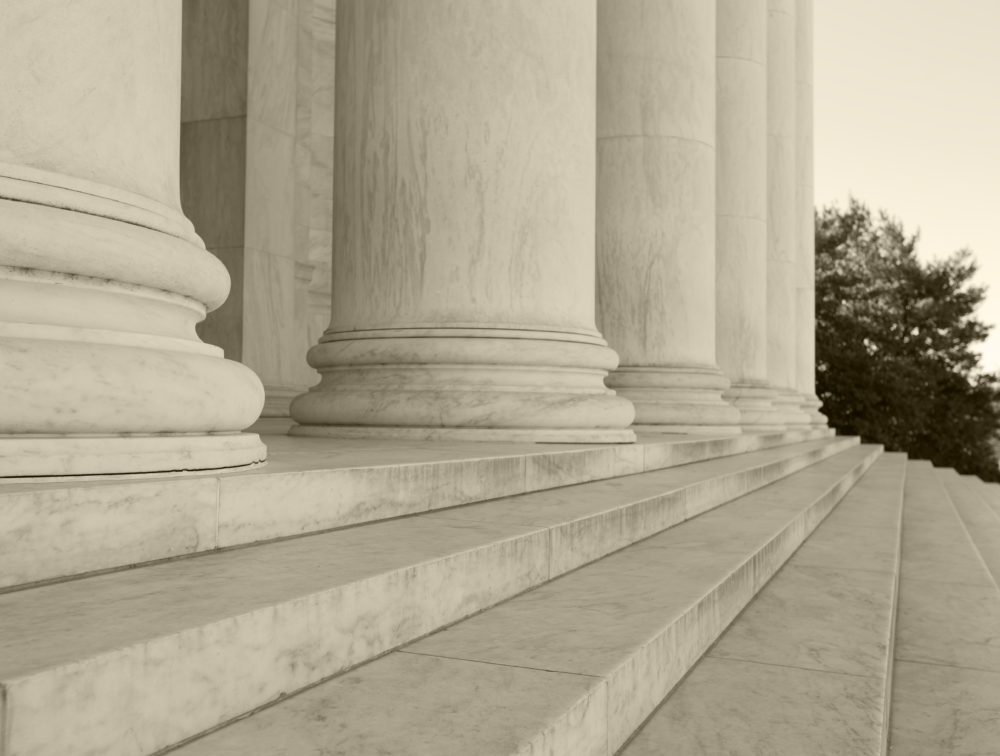 September 11, 2018
By: Irvin Jackson
A Missouri man indicates that he is one of several thousand knee replacement patients who have been, or will be, required to undergo additional surgery due to problems with a DePuy Attune knee implant, which allegedly features an unreasonably dangerous and defective design.
David Love and his wife, Marcia, filed a complaint (PDF) against DePuy Synthes and its parent company, Johnson & Johnson, in the U.S. District Court for the Western District of Missouri on September 4.
The lawsuit presents claims for negligence, strict liability, breach of warranty, fraud and violation of consumer protection laws due to problems with the DePuy Attune Knee System.
Love received a DePuy Attune knee implant in December 2015. However, the lawsuit indicates that the implant failed two years later in December 2017, resulting in the need for revision surgery.
The problems were allegedly caused by failure of the artificial knee's tibial baseplate and the cement used to bond it to the bone.
"Thousands of patients, like Plaintiff David Love, have been, and/or will be, required to undergo extensive revision surgery to remove and replace defective Attune Devices. These revision surgeries have been necessitated, in part, by severe pain, swelling, and instability in the knee and leg caused by loosening, sliding or migration of Attune's tibial baseplate component that results from debonding at the baseplate-cement interface," the lawsuit states. "Patients implanted with Attune Devices have also experienced fractures, infection, soft tissue injury and permanent damage to bones and nerves following revision surgery."
The DePuy Synthes Attune Knee was approved by the FDA in 2010, and has been widely used by surgeons nationwide since early 2013. Amid aggressive marketing, about 400,000 DePuy Attune knees have already been implanted worldwide.
Although most DePuy Attune knee replacements were implanted within the past few years, a high failure rate has already begun to surface in post-marketing adverse event reports.
By June 2017, the FDA had received about 1,400 reports involving DePuy Attune knee failure, including at least 633 cases where individuals have already required revision surgery.
Love's claim raises allegations similar to those presented in other knee replacement lawsuits being pursued by individuals who have experienced problems with DePuy Attune implants in recent years.
In the cases, the primary reason for early failure is often cited as mechanical loosening, which is caused by the failure of the bond between the tibial baseplate and the implant-cement surface. The lawsuits indicate that when the loosening occurs, the artificial knee can detach from the existing bone, resulting in failure.
When the knee replacement loosens and fails, it can cause pain and wear away the bone. This can lead to restricted physical movement and severe pain, which continues until the pain becomes unbearable, or the device fails, resulting in a loss of knee function.
Over the coming months, the number of DePuy Attune knee lawsuits filed nationwide is expected to continue to grow, as lawyers review claims for individuals who have experienced problems in recent years. In addition, some experts have suggested that the DePuy Attune knee failure rate may increase dramatically over time, as the devices are in place longer.
"*" indicates required fields