Despite Risk of Problems with Chantix, Demand Soars in Japan
January 04, 2011
By: Staff Writers
Demand for the smoking cessation drug Chantix is skyrocketing in Japan, following a recent tax increase on cigarettes and due to a lack of publicity about the drug's links to suicide and violent behavior. 
Japan has always been a haven for smokers, with very few restrictions on where people can smoke and some of the lowest tobacco prices of an industrialized nation. However, that is changing as a new tax increased the cost of tobacco products in Japan and there are now more restrictions on smoking. This has led to a sudden increase in the number of Japanese who are trying to quit smoking, with many choosing to use Pfizer's Chantix, known there as Champix, which has been heavily marketed by the drug maker in the country.
At the same time sales are soaring in Japan, they are plummeting in the United States amid growing reports of serious psychological side effects of Chantix, including an increased risk of suicide, suicide attempts and unusual aggressive behavior. In the first nine months of 2010, sales of Chantix in the U.S. dropped nearly 17%, to $252 million, and the number of people who have filed a Chantix lawsuit over injuries allegedly caused by the prescription drug has steadily climbed.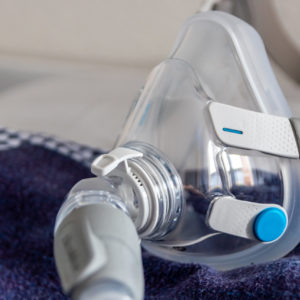 Did You Know?
Millions of Philips CPAP Machines Recalled
Philips DreamStation, CPAP and BiPAP machines sold in recent years may pose a risk of cancer, lung damage and other injuries.
Learn More
In Japan, there has been very little coverage of reported suicides on Chantix, and sales have been rapidly increasing. In September, sales of Chantix in Japan jumped from about 70,000 to more than 170,000. The increase was even greater in October, when new laws went into effect that raised the price of a pack of cigarettes about one-third; from 300 yen ($3.60) to 400 yen ($4.80).
Pfizer was unprepared for the rush of Japanese seeking to kick the habit, according to a report by the New York Times, and new prescriptions for Chantix were recently suspended when Pfizer ran out of starter packs. This month, the company predicts that they will have about 450,000 starter packs available for Japanese prescriptions.
Chantix (varenicline) was approved in the United States by the FDA in 2006 as a prescription medication to help people quit smoking. The drug works by reducing the positive feelings that come from cigarettes, blocking the receptors in the brain commonly stimulated by nicotine. However, the impact of the drug on the brain has resulted in a number of reports from users who experienced sudden, unusually aggressive behavior, thoughts of self-harm and suicide.
Last month, researchers reported that Chantix was linked to reports of violence more than twice as often than any other drug. Other studies have noted that users experiencing problems with Chantix have a tendency to lash out at the nearest person just weeks after their first dose.
In June 2009, the FDA added a "black box" warning to the medication about the potential risk of changes in behavior, depression and suicidal thoughts, which is the strongest warning that can be placed on a prescription medication in the United States. The drug has also been associated with vivid, horrific nightmares, hallucinations and other psychological side effects.
In a study published this week in the Archives of General Psychiatry, researchers found that Chantix and a competing drug, Zyban, work by reducing the way the brain reacts to external cues. Typically, when a smoker sees someone else smoke or takes part in an activity where they usually have a cigarette, the brain releases chemicals that causes the smoker to crave a cigarette. With Chantix, that process appears to be muted, so that the smoker has less of a craving when he or she sees someone with a lit cigarette.
Lawsuits over Chantix have been filed in state and federal courts throughout the United States on behalf of individuals who have suffered injuries from the neuropsychiatric side effects of Chantix, as well as for family members of individuals who have committed suicide on Chantix.
In October 2009, the U.S. Judicial Panel on Multidistrict Litigation consolidated the federal Chantix litigation in the U.S. District Court for the Northern District of Alabama. According to a pretrial scheduling order issued earlier this year, the first Chantix trial in the United States is unlikely to reach a jury until at least 2012.
Larry

January 4, 2011 at 6:47 pm

Unfortunately, Chantix panders to many people's idea that all they have to do is pop a pill to quit. Smoking is a very complex mind-body-mind addiction and needs to be addressed as such. I'm frankly surprised Chantrix has not been taken off the market. One of the molecules in the formula appears to have the unexpected consequences on the brain of violent hallucenations, similar to LSD. To addres[Show More]Unfortunately, Chantix panders to many people's idea that all they have to do is pop a pill to quit. Smoking is a very complex mind-body-mind addiction and needs to be addressed as such. I'm frankly surprised Chantrix has not been taken off the market. One of the molecules in the formula appears to have the unexpected consequences on the brain of violent hallucenations, similar to LSD. To address all aspects of smoking, you need a complete program, like Quit Smoking for Good. get a free preview at www.ikickedthehabit.com. It addresses the habit component as well as the physical urges. Larry
"*" indicates required fields