Diagnostic Errors Linked to Nearly 800,000 U.S. Deaths or Permanent Disabilities Each Year: Study
July 25, 2023
By: Stephanie Yanovich
Almost 800,000 Americans are permanently disabled or die each year due to a medical misdiagnosis, according to a new study, in which researchers warn that the alarming rate of diagnostic errors constitute a public health crisis.
Johns Hopkins University researchers identified 15 frequently misdiagnosed health conditions, which they say account for over half of annual diagnostic error-related deaths and severe disabilities, such as brain damage, blindness, and amputations. They published their findings in BMJ Quality and Safety on July 17.
This latest study is similar to prior research identifying medical misdiagnosis as a major public health concern, which impacts more than 6 million patients every year. These potentially deadly diagnostic errors can result in missed or postponed detection of serious ailments and diseases, which can lead to treatment delays affecting quality of life and survival chances.
While a number of technology innovations have been introduced in recent years to improve accurate diagnosis rates, there have also been concerns that some new diagnostic tools can also lead to unnecessary or incorrect treatments, increasing risks associated with drug side effects, radiation and unnecessary surgical procedures.
15 Health Conditions Linked to Over Half of Medical Misdiagnosis Cases
In this latest study, researchers analyzed data from prior trials to identify the health conditions most often linked with diagnostic errors in the U.S. Their data included reports from various healthcare settings, including hospitals, urgent care centers, and physician offices. They also sought to determine how often medical errors occur overall, and how frequently those errors lead to death or permanent disability.
According to their findings, roughly 371,000 deaths and 424,000 permanent disabilities occur every year in the U.S. from diagnostic errors.
The researchers associated 15 diseases and conditions to 50.7% of those deaths and severe impairments. Of those 15 conditions, they identified three that account for 75% of severe harms, including: vascular events, cancers, and infections.
Of those the conditions linked to the highest rates of harm from diagnostic errors, researchers identified five specific injuries that account for 38.7% of the problems, including: stroke, sepsis, pneumonia, venous thromboembolism, and lung cancer. Stroke was the top cause of diagnostic errors that resulted in death or permanent disability, with a failure to diagnose found in 17.5% of cases.
The researchers estimated the average overall diagnostic error rate across those diseases at 11.1%. Individual disease error rates ranged from 1.5% for heart attack to 62% for spinal sepsis.
Medical Diagnostic Errors Labeled a U.S. Public Health Crisis
The researchers stressed that doctors can avoid diagnostic errors by utilizing available health information technology, such as making sure that electronic patient charts are accessible throughout a healthcare system.
In addition, they pointed to several new technologies that are already implemented within the Johns Hopkins healthcare system to reduce misdiagnosis risks, such as electronic algorithms that are intended to identify situations that may result in a missed stroke diagnosis.
The researchers also recommended more funding to further explore the root causes of medical misdiagnosis, which they labeled a U.S. public health crisis. They noted that diagnostic errors are currently one of the most underfunded healthcare research issues, and urged the healthcare community to increase diagnostic error research budgets.
"Funding for these efforts remains a barrier," the researchers stated in a press release. "Diagnostic errors are, by a wide margin, the most under resourced public health crisis we face, yet research funding only recently reached the $20 million per year mark. If we are to achieve diagnostic excellence and the goal of zero preventable harm from diagnostic error, we must continue to invest in efforts to achieve success."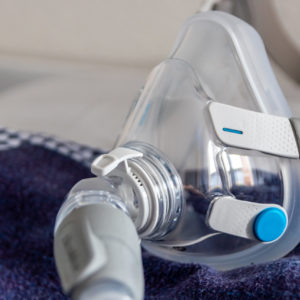 Did You Know?
Millions of Philips CPAP Machines Recalled
Philips DreamStation, CPAP and BiPAP machines sold in recent years may pose a risk of cancer, lung damage and other injuries.
Learn More
Medical Misdiagnosis and Malpractice Lawsuits
Prior studies have highlighted the widespread risks associated with medical diagnostic errors, which have made medical misdiagnosis lawsuits among the leading causes of malpractice payouts, accounting for 35% of insurance claims.
These lawsuits often allege that doctors mistakenly diagnose serious disease symptoms as less severe conditions, resulting in delayed treatment for the actual problem. To reduce the risk of a medical misdiagnosis, health experts recommend several actions patients can take to protect themselves, such as:
Keep a thorough record of their personal medical history.
Stay informed on up-to-date diagnostic tools, medical research, and treatment options for all of their health conditions.
Follow up with providers regarding treatment plans and next steps for any chronic or recently diagnosed health conditions.
"*" indicates required fields