Monsanto, BASF Knew Dicamba Could Destroy Neighboring Fields, Internal Documents Suggest
April 02, 2020
By: Irvin Jackson
A new investigative report indicates internal memos and documents from Monsanto and BASF suggest the manufacturers knew the weedkiller dicamba would like damage the crops of many U.S. farmers, yet continued to market and promote the product for wider use.
According to a story published in the The Guardian on March 30, the documents reveal that the companies wanted to avoid some third-party testing that would have revealed the risks of what has become known as "dicamba drift".
The internal memos came to light through a recent lawsuit over the herbicide, which resulted in a $265 million verdict against the two companies.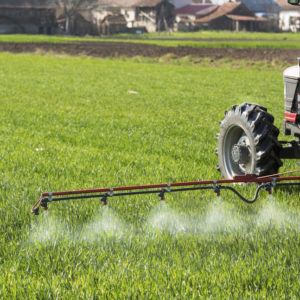 Dicamba is a synthetic herbicide that is sold under the brand names Xtendimax, Engenia, and Fexapan. Although it has been used for years by farmers nationwide to control weeds, traditionally it was only applied during certain times of the year. However, use of the herbicide increased dramatically after new seeds were introduced in 2016, which were designed to allow farmers to use dicamba "over-the-top", where the herbicide is applied on crops emerging from the ground.
Dozens of dicamba drift lawsuits have been filed since August 2017, alleging that Monsanto rushed the system to market and either withheld or concealed information from regulatory authorities about the volatility of dicamba-resistant crops.
In February, a Missouri jury ordered Monsanto and BASF to pay $265 million to a peach farmer, including $15 million in compensatory damages and $250 in punitive damages, which was designed to punish the manufacturers for their reckless behavior in marketing the weed killer. Plaintiffs say that marketing was part of a scheme designed to force other farmers to use their products, or face devastation of their crops when neighboring farms sprayed with dicamba.
The jury's verdict may have been significantly influenced by the companies' own words, according to The Guardian, which revealed that documents uncovered during the case indicated Monsanto and BASF were warned about the risks of dicamba drift as far back as 2009.
The documents indicate private meetings were held where agricultural experts warned Monsanto and BASF that drift could be devastating and only farmers buying dicamba-resistant seeds would be safe.
One such document, from the Dicamba Advisory Council (PDF) in 2009, detailed the exact scenarios of crop damage and dicamba drift being reported in numerous lawsuits filed over the last couple years.
"However, when used improperly, Dicamba can cause crop injury," the advisory council warned. "Injury specific to sensitive crops mainly occurs through direct, particle spray drift, off-site movement of volatile active ingredient, or contamination of application equipment."
The document goes on to state that some improvements had been made to Dicamba formulations to address volatility, but the council also warned that the companies were likely to face lawsuits and "negative press".
Another document from 2015 indicated Monsanto predicted dicamba damage would result in more than 10,000 lawsuits from 2016 to 2020.
The case where the documents were revealed is viewed as a "bellwether" for similar dicambi crop damage lawsuits filed over the last couple years, each raising similar allegations that Monsanto and BASF are to blame for the chemical catastrophe occurring on millions of acres of farmlands across the U.S.
A number of similar cases are expected to go to trial throughout the year.
"*" indicates required fields