Dicamba Lawsuit Filed By Honey Producer Allowed to Proceed
January 26, 2022
By: Irvin Jackson
A federal judge has cleared the way for a Dicamba lawsuit filed by a honey producer to move forward, involving allegations that the herbicide's tendency to drift onto other crops runs afoul of federal laws against unfair competition.
Dicamba is a synthetic herbicide sold under various brand names, including Xtend, Xtendiimax, Engenia and Fexapen, which have been used for years by farmers nationwide to control weeds.
While dicamba was originally only applied during certain times of the year, use of the herbicide increased dramatically after new genetically modified seeds were introduced in 2016, which were intended to make crops tolerant of the weed killer. This was designed to allow farmers to use dicamba "over-the-top", as the crops were emerging from the ground. However, this has resulted in unintended crop damage as the dicamba drifted onto neighboring farms, which did not use the genetically modified seeds.
The lawsuit was originally brought by Coy's Honey Farm Inc., alleging that dicamba used on nearby crops floated over and destroyed plants near the honey producer's bee hives, resulting in lower honey production and the loss of some bees.
Bayer and BASF unsuccessfully attempted to have the case dismissed, arguing that the claims were preempted by federal law, since dicamba had been approved by the U.S. Environmental Protection Agency (EPA).
In a January 20 court opinion (PDF), Judge Stephen N. Limbaugh, Jr. of the U.S. District Court for the Eastern District of Missouri did remove a number of the claims, including counts related to nuisance, trespass and ultrahazardous activities. However, plaintiffs were cleared to proceed with allegations that the companies made false public statements that dicamba-based products do not damage plants or crops that are not specifically targeted by sprayers.
Dicamba Drift Lawsuits
The case is one of a growing number of dicamba drift lawsuits pending throughout the federal court system, alleging that the manufacturers encouraged the increased use of the herbicide, while withholding or concealing information from regulatory authorities about the volatility of dicamba-resistant crops.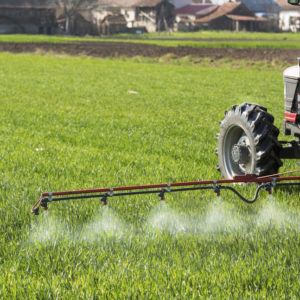 Farmers and environmental groups say the herbicide drifts onto neighboring crops that are not dicamba tolerant, killing them and forcing farmers to buy the genetically engineered seeds so their crops aren't killed by dicamba.
In February 2020, a Missouri jury awarded $265 million to a peach farmer in the first dicamba crop damage lawsuit to go to trial. The verdict included $15 million in compensatory damages and $250 million in punitive damages, designed to punish Monsanto and BASF for their reckless behavior in marketing the widespread use of the weed killer.
The dicamba lawsuits claimed the high volatility is seen as a feature by the manufacturers, meant to force other farmers to use their expensive products to grow dicamba-tolerant GMO crops if they don't want to suffer losses when their neighbors spray.
"*" indicates required fields