Philips Avent Digital Video Baby Monitor Recall Issued Over Lithium Ion Battery Fire Risks
August 04, 2023
By: Martha Garcia
Nearly 13,000 Philips Avent video baby monitors are being recalled following reports of overheating and a risk of fires that may develop.
The Consumer Product Safety Commission (CPSC) announced the Philips Avent Digital Baby Monitor recall on August 3, after Philips received at least 23 reports of video baby monitors overheating in Europe. Seven of those reports lead to minor injuries, including burns. So far, no incidents or injuries have been reported in the United States.
The Philips Avent Video Baby Monitor is used to remotely watch over infants via a 3.5-inch color screen and a camera unit. It contains a rechargeable lithium-ion battery in the parent unit, which is the video monitor portion. The camera unit is placed in the infant or child's room. If the battery overheats it can pose a serious safety risk for young children.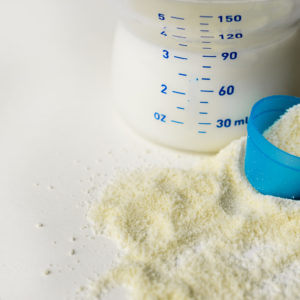 The recall affects monitor models SCD630 and SCD843. The model numbers and production date codes are located at the bottom of the parent unit (the video monitor portion). The monitors and camera are white with Philip Avent printed on the front. The affected models were manufactured between March 2016 and December 2019.
According to the CPSC, an estimated 12,850 recalled units were sold online at ToysRUs.com, Amazon.com, Walmart.com, Jet.com, and https://ww.usa.philips.com/ from March 2016 through January 2020 for between $120 and $200.
The CPSC indicates consumers who own recalled Philips Avent Baby Monitors should stop using them immediately and contact the company about the recall or for an Avent Baby Monitor replacement. Consumers can contact Philips at 833-276-5311 or online at www.philips.com/video-babymonitor-recall.
Lithium-Ion Battery Risks
The Philips Avent Baby Monitor is not the first product plagued by issues with faulty lithium-ion batteries, which have been repeatedly linked to fires which have led to injuries, property damage and death.
In 2022, the CPSC issued a warning about the risks lithium-ion batteries in e-scooters and other micro-mobility devices pose to consumers after the agency received more than 200 reports of fires, overheating and other incidents across the U.S. The various incidents resulted in nearly 20 fatal injuries.
The warning was sent to more than 2,000 manufacturers and importers of e-scooters and other e-bicycle devices due to poorly designed and manufactured lithium-ion batteries.
Earlier this year, the non-profit group Electrical Safety Foundation International launched a safety campaign focused on raising awareness about the risks posed by lithium-ion batteries as thousands of reports of fires, injuries, and other damage continue to be linked to batteries used in e-scooters, hoverboards, e-bicycles, and other electronic mobility devices.
"*" indicates required fields