Disinfectant Wipe Chemicals May Pose Health Risks and Contribute to Antimicrobial Resistance: Study
May 15, 2023
By: Stephanie Yanovich
New research suggests that many brands of disinfectant cleaning wipes contain harmful chemicals, which may actually pose health risks and increase antimicrobial resistance.
In a study published this month in the medical journal Environmental Science and Technology, researchers at Michigan State University warned about the side effects of repeated exposure to chemicals called quaternary ammonium compounds (QACs), which is a common ingredient in disinfectant wipes, indicating that it may lead to long term health disorders like asthma, lung impairment, infertility, birth defects, metabolic imbalances, and skin lesions.
The researchers also highlighted the limited disinfectant benefits provided by disinfectant wipes, warning that the widespread use of the products may actually harm people by increasing the resistance of viruses, bacteria, and fungi to antibiotic medication.
Health experts have long questioned the safety and effectiveness of hygiene wipes, as well as disinfectant cleaning wipes, which exploded in popularity during the COVID-19 health crisis.
There have been serious concerns raised about the widespread use of disinfectant wipes in schools, daycare centers, and healthcare settings that can spread drug resistant bacteria, and several brands of hygiene wipes have been falsely advertised as "flushable", even though they fail to disintegrate in septic and sewer systems, causing plumbing problems, property damage, and potential health hazards.
Many of the potential health hazards linked to QACs are also associated with toxic PFAS chemicals used in anti-fogging glasses wipes.
Chemical Exposure Risk Highest for Healthcare Workers and Children
In this latest study, researchers reviewed existing scientific literature on QACs to determine how chronic exposure to the chemical in disinfectant wipes may affect human health. They found that repeated use of products containing QACs is linked to a higher likelihood of developing chronic health problems, such as asthma, infertility, and obstructive pulmonary disease.
The researchers indicated that environments with an especially high use of disinfectant cleaning wipes, such as healthcare facilities, schools, and daycares, are likely creating elevated exposure levels of QACs. They cited one study indicating that nurses frequently exposed to disinfectant wipes and similar cleaning products with QACs are more prone to developing chronic obstructive pulmonary disease than the general population.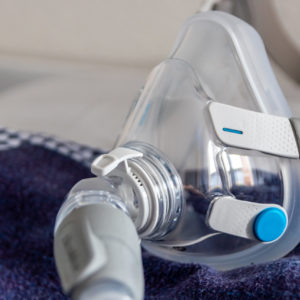 Did You Know?
Millions of Philips CPAP Machines Recalled
Philips DreamStation, CPAP and BiPAP machines sold in recent years may pose a risk of cancer, lung damage and other injuries.
Learn More
According to the researchers, classrooms and daycare centers that frequently wipe down surfaces with disinfectant cleaning products are fostering long term child exposure to QACs. They noted that QACs remain on surfaces and in the air long after use and can be inhaled or ingested by children.
The researchers also noted that long term use of disinfectant cleaning wipes can actually make environments more friendly to viruses and bacteria. Their study cited prior research concluding that soil microbial communities exposed to QACs were later infested with antimicrobial genes that were resistant to antibiotic intervention.
"Our review of the science suggests disinfecting with these chemicals in many cases is unhelpful or even harmful. We recommend regular cleaning with soap and water and disinfecting only as needed with safer products," said Courtney Carignan, a co-author of the study and assistant professor at Michigan State University, in a press release announcing the study.
"*" indicates required fields