Distracted Driving Deaths Increasing As NHTSA, Cops Plans April Crackdown
April 10, 2018
By: Russell Maas
Federal highway safety officials have launched an annual "U Drive. U. Text. U Pay" campaign this week, as part of a continuing effort to raise awareness about the risks of texting while driving, and to help prevent automobile accidents from distracted driving, which have increased by more than 15 percent over the last two years. 
The U.S. National Highway Traffic Safety Administration (NHTSA) announced they will be running their "U Drive. U. Text. U Pay" campaign this week, from April 12 through April 16, asking drivers to set aside all distractions while operating a motor vehicle, which could make the split second difference between a crash and avoiding one.
As part of the National Distracted Driving Awareness Month, the NHTSA will be teaming up with state and local law enforcement agencies to make an increased effort to identify and ticket anyone who is spotted using a mobile device while driving or engaging in distracted behavior while behind the wheel.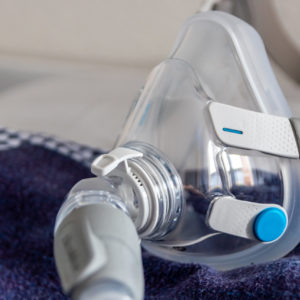 Did You Know?
Millions of Philips CPAP Machines Recalled
Philips DreamStation, CPAP and BiPAP machines sold in recent years may pose a risk of cancer, lung damage and other injuries.
Learn More
The campaign comes after the most recent fatality data involving distracted drivers was released for 2016. The data indicates that distracted driving auto accidents killed 3,450 people in 2016, which is an increase of 17 percent since 2014.
The NHTSA believes this number could be much higher due to the inability to determine the cause of many fatal crashes and are encouraging drivers to recognize that distracted driving is illegal and deadly.
To date, 47 states and the District of Columbia have banned text messaging for drivers of all ages and 15 states and territories have laws prohibiting drivers of all ages from using hand-held cell phones while driving. Thirty eight states and the District of Columbia have implemented laws banning the use of cell phones by teen or novice drivers.
Prior texting and driving research indicates that texting is far more distracting than other physiological distractions. A Texas A&M Transportation Institute study found that drivers who text were more prone to experience unbalanced veering maneuvers that could result in lane crossings, causing head-on collisions.
According to 2014 distracted driving data collected by the NHTSA, almost 3,200 people were killed in automobile crash related accidents and an estimated 431,000 were injured. Nationally in 2014, teenagers accounted for an estimated 13 percent of all accidents as a result of driving distracted with the primary cause of accidents stemming from driver inexperience and cell phone use.
The NHTSA is instructing drivers to take responsibility when behind the wheel and focus on the one task at hand, driving. Drivers should learn to set aside electronics and not answer texts or calls or consume food or engage in behaviors that take hands off of the wheel or your eyes off of the road.
Furthermore, the agency is asking passengers to take action and to speak up if they are in a vehicle of a distracted driver. Passengers should take just as much responsibility as the person behind the wheel and instruct them to focus on the road and to put their phone down.
"*" indicates required fields