Highway Work Zone Accidents May Be Greatly Reduced With Efforts to Reduce Distracted Driving
March 06, 2019
By: Russell Maas
Distracted drivers are nearly 30 times more likely to be involved in an accident at or near highway work zones, where lanes are typically narrower and heightened driver attention is critical, prompting officials to recommend behavioral countermeasures that may help reduce the risk of highway work zone accidents.
A new distracted driving study was released this week by researchers from the University of Missouri, which examines the occurrences of near collisions and actual crashes in areas where highways are undergoing work.
Researchers reviewed data from the Transportation Research Board's second Strategic Highway Research Program's Naturalistic Driving Study and analyzed approximately 3,000 drivers traveling more than 50 million miles from 2006 through 2015. The study data allowed researchers to receive data on how the driver, vehicle, roadway and environmental factors contributed to a crash through reconstructing the surroundings prior to the accident.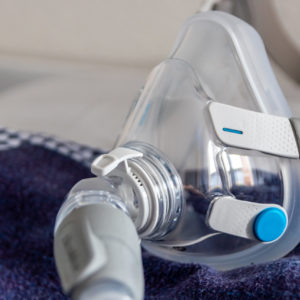 Did You Know?
Millions of Philips CPAP Machines Recalled
Philips DreamStation, CPAP and BiPAP machines sold in recent years may pose a risk of cancer, lung damage and other injuries.
Learn More
Researchers noted that a vehicle traveling at 55 mph covers a distance longer than a football field within five seconds, meaning even very brief distractions increased the risk of an accident.The most common distractions linked to collisions or near collisions were non-driving secondary related tasks such as answering a phone call, a text message or being distracted by a passenger.
According to the findings, any secondary task demanding the attention of the driver for more than six seconds increased the collision risk by nearly six percent. However, when these same factors were present while traveling in a work zone, it increased the risk by more than 29 percent.
Driving through a work zone poses a greater risk due to narrow roadways, roadside distractions, and the increased risk of roadside worker collision incidents. Work zones typically provide much less room for error than compared to normal highway driving, and adding distracted behavior to the mix can be lethal.
Researchers suggest the Federal Highway Administration (FHA) develop countermeasures including better public education, laws to ban texting and driving, and policies that deter driving distractions to decrease injuries and fatalities in highway work zones specifically.
At least 47 states and the District of Columbia have banned text messaging for drivers of all ages and 15 states and territories have laws prohibiting drivers of all ages from using hand-held cell phones while driving. Thirty-eight states and the District of Columbia have implemented laws banning the use of cell phones by teen or novice drivers.
However, National Highway Traffic Safety Administration (NHTSA) data indicates that distracted driving auto accidents killed 3,450 people in 2016, which is an increase of 17 percent since 2014. NHTSA reports an estimated 95% of all roadway crashes are caused by human error with the majority being a result of a distraction shortly before the collision.
In a study published online by the Journal of Adolescent Health (JAH) last year, researchers noted a prevalence of texting or emailing while driving among U.S. high school students, with more than 50% of teens 15 years of age or younger with learners permits reporting texting or emailing while driving within the past 30 days
Motor vehicle accidents have become the leading cause of death for teens between the age of 15 and 18 years in the United States, ahead of all other types of injury, disease or violence. According to the NHTSA, an estimated 99,000 teenagers between the ages of 15 and 18 years are injured every year in car crashes, while nearly 2,000 young drivers are involved in fatal vehicle collisions.
"*" indicates required fields