Doctors Paid Millions To Promote the Diabetes Drug Victoza, New Blood Thinners: Report
January 15, 2015
By: Irvin Jackson
The manufacturers of new-generation anticoagulants, such as Xarelto, Pradaxa and Eliquis, have paid doctors millions to promote their blood thinning drugs, according to a new report. However, the largest payments were made to doctors by Novo Nordisk to promote its diabetes drug Victoza. 
The report was published by the public interest journalism group ProPublica on January 7, indicating that the companies behind the newest generation of blood thinners have paid doctors $19.4 million in just the last five months of 2013 to sell their drugs for them. The payments have come in the way of educational gifts, payments for promotional speeches, meals and consulting fees to both doctors and teaching hospitals.
The findings, gleaned from federal data released last fall, comes from a database known as Open Payments. The payments by blood thinner manufacturers appear to be an attempt to promote the drugs successfully as a replacement for Coumadin, also known by the generic name warfarin, which has been the go-to blood thinner for patients with atrial fibrillation for the last 50 years.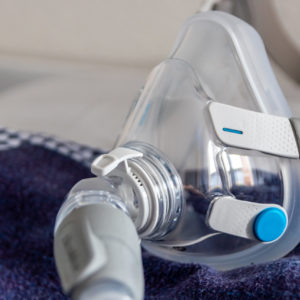 Did You Know?
Millions of Philips CPAP Machines Recalled
Philips DreamStation, CPAP and BiPAP machines sold in recent years may pose a risk of cancer, lung damage and other injuries.
Learn More
Although the combined payments made by the anticoagulant manufacturers were highlighted in the report, the most payments made to promote a single drug were made by Novo Nordisk, which shelled out $9 million over the same time period to promote Victoza, a diabetes drug recently approved for use as a weight loss drug in December under the brand name Saxenda.
Victoza and similar diabetes drugs, known as incretin mimetics, have been linked to an increased risk of pancreatitis, which some reports suggest may increase the risk of pancreatic cancer cfor some users. Some consumer groups have suggested that Victoza never should have been approved for weight loss.
The second highest amount of payments, nearly $8 million, were made by Pfizer and Bristol-Myers Squibb to promote Eliquis, which is the newest member of the new-generation class of anticoagulants. The makers of Xarelto, Bayer and Johnson & Johnson, paid doctors nearly $7 million, and Boehringer Ingelheim has paid doctors $4.43 million to promote Pradaxa.
All three medications are novel blood thinners that were promoted as safer and just as effective as warfarin, but without requiring regular blood monitoring; a claim which has come under fire after the drugs were linked to reports of uncontrollable bleeds, severe injuries and deaths, since none of the medications currently have approved antidotes that allow doctors to reverse the blood thinning effects of the medications.
Blood Thinner Bleeding Risks
Shortly after Boehringer Ingelheim introduced Pradaxa (dabigatran) as the first member of this new generation of drugs in October 2010, it became a "blockbuster" drug, generating over $1 billion in annual sales. However, it also quickly earned the dubious distinction as one of the medications most commonly associated with adverse event reports submitted to the FDA.
Amid reports involving users who suffered uncontrollable bleeding problems, Boehringer Ingelheim faced over 4,000 Pradaxa lawsuits alleging that inadequate warnings were provided about the lack of an available reversal agent for the medication, which the drug maker ultimately agreed to pay more than $650 million to settle.
Xarelto (rivaroxaban) was the second of this new generation to be approved by the market, introduced by Bayer and Johnson & Johnson in late 2011. As concerns over the safety of Pradaxa increased, Xarelto quickly took over as the best selling member of this new generation of anticoagulants, with sales exceeding those of Pradaxa last year. However, there are now a growing number of Xarelto bleeding lawsuits being pursued on behalf of individuals nationwide, raising similar allegations that the drug makers never should have introduced the medication without an antidote to allow doctors to reverse bleeding events.
Eliquis (apixaban) was introduced by Pfizer and Bristol Myers-Squibb in 2012, as the third member of this new generation, and the drug makers have recently begun more aggressive marketing in hopes of toppling Xarelto. The drug makers have also obtained expanded approval for the anticoagulant, with the FDA approving use for the prevention and treatment of blood-clot related problems, such as deep vein thrombosis and pulmonary embolism.
"*" indicates required fields