DOJ Joins Whistleblower Lawsuit Against Johnson & Johnson Over Kickbacks for Nursing Home Prescriptions
January 18, 2010
By: AboutLawsuits
Federal prosecutors have intervened in a whistleblower lawsuit against Johnson & Johnson, accusing the company of paying kickbacks to Omnicare, a nursing home pharmacy supplier, to push its antipsychotic drug Risperdal onto elderly patients.
The Department of Justice (DOJ) filed a civil False Claims Act compliant against Johnson & Johnson (J&J) on January 15, saying that the company paid millions to Omnicare, Inc. as kickbacks for prescribing its drugs to nursing home patients. The alleged kickback scheme was brought to the DOJ's attention by two whistleblowers, Bernard Lisitza and David Kammerer, both of whom are former Omnicare employees.
Last year, Omnicare settled charges brought against it by the government for allegedly paying kickbacks to nursing homes to prescribe the drug. At that time, the Justice department investigators indicated that the illegal nursing home drug kickbacks were hidden as data fees, education fees and as payments to attend Omnicare meetings.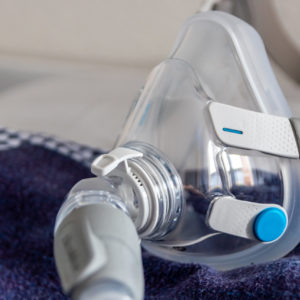 Did You Know?
Millions of Philips CPAP Machines Recalled
Philips DreamStation, CPAP and BiPAP machines sold in recent years may pose a risk of cancer, lung damage and other injuries.
Learn More
Whistleblowers who report a false claim against the government may be entitled to 15% to 25% of any money that the government recovers from the offenders under the qui tam provision of the False Claims Act. In return, the whistleblower must be the first to bring the case to the government's attention, and must not publicize the claim until the DOJ decides to prosecute the claim.
According to the DOJ complaint against Johnson & Johnson, the drug maker paid $50 million to Omnicare between 1999 and 2004 to get it to prescribe Risperdal to elderly patients with dementia, and then hid those kickbacks as payments for services that Omnicare never actually provided. Omnicare then enacted intervention programs such as the "Risperdal Initiative" in order to persuade physicians to prescribe the drug to elderly dementia patients.
Risperdal (risperidone) is manufactured by Janssen, a division of Ortho-McNeil-Janssen, a subsidiary of Johnson & Johnson. Risperdal is approved by FDA for the treatment of schizophrenia, bipolar disorder and autism, but it is commonly used among elderly with dementia and sometimes as a form of chemical restraint in nursing homes.
Omnicare, the largest pharmaceutical supplier for nursing homes in the U.S., has pharmacists on staff who review patients' records and then makes recommendations to the patients' physicians. Those recommendations are followed about 80% of the time, the DOJ said.
Risperdal is not approved for treatment of dementia, and patient advocates have been pushing nursing homes to reduce the use of the drug among elderly due to the health risk and a lack of actual health benefits. According to a recent report from the United Kingdom, side effects of Risperdal and other similar antipsychotics, like Seroquel, Zyprexa and Abilify, could be linked to as many as 1,800 deaths and 1,620 strokes per year in elderly patients with dementia.
"Kickbacks in the nursing home pharmacy context are particularly nefarious because they can result in excessive prescribing of strong drugs to patients who have little or no control over the medical care they are receiving," said U.S. Attorney Carmen Ortiz. "Nursing home doctors should be able to rely on the integrity of the recommendations they receive from pharmacists, and those recommendations should not be a product of money that a drug company is paying to the pharmacy."
The DOJ says the scheme worked and Omnicare tripled its sale of Johnson & Johnson drugs, from $100 million to $280 million. Risperdal alone accounted for more than $100 million of those sales.
Peg

November 28, 2010 at 6:15 pm

My husband was prespcribed this drug by his doctor and recommnended by the Nursing Home here in our town. This was a year ago. My husband does have demential but was in the Nursing Home to recover from a fall where he broke the right arm in two places, and shatterred the elbow. He was on drugs the week or so that he was in the hospital, so continued when released for recovery to the Nursing Home[Show More]My husband was prespcribed this drug by his doctor and recommnended by the Nursing Home here in our town. This was a year ago. My husband does have demential but was in the Nursing Home to recover from a fall where he broke the right arm in two places, and shatterred the elbow. He was on drugs the week or so that he was in the hospital, so continued when released for recovery to the Nursing Home. I found out the side effects of the drug and also how it shouldn't be used in the elderly, my husband was 92 at the time. I asked that it be taken away, but even our doctor said that I was wrong, that it was a safe drug. I sent information that I found on the net to a nurse at the Home, and asked that the Administrator be given this information . Now, a year later, when visiting with a friend, who's husband is also in the Home recovering from surgery due to a fall, he was given this drug. both of these men do have dementia, but neither are a threat to themselves or to others. I have had my husband home since Jan 7, 2010, and the only outside help that I need is with showersssss. If he needed to be controlled, it sure did stop in a hurry. Can something be done to stop administering this drug to the elderly in Nursing Home? Every one in our age group doesn't have acess to the internet.

BYRON

June 11, 2010 at 9:57 pm

RISPERDAL HAS VERY HARMFUL SIDEFFECTS

Elizabeth

February 3, 2010 at 8:27 am

There seems to be a word missing at the end of paragraph 6. (... it is commonly used among elderly with dementia and sometimes as a form of . ) I would like to know what the word is. UPDATE: The missing word was chemical restraint
"*" indicates required fields