The Longer The List Of Drug Side Effects In An Ad, The Less You Pay Attention: Study
October 19, 2017
By: Irvin Jackson
Another study is warning that the longer the list of drug side effects outlined in direct-to-consumer advertisements, the more likely consumers are to tune out and miss important safety information. 
According to research published in the journal Nature Human Behavior on October 9, there is a "dilution effect" when consumers hear long lists of side effects mentioned in a drug ad. Those consumers are unable to tell which side effects are important and which are not, particularly because some side effects are downplayed through the use of innocuous sounding terms, and ultimately stop paying attention.
Researchers looked at data from six different experiments and a sample of more than 3,000 subjects from the U.S. In multiple instances, they saw this dilution effect in action.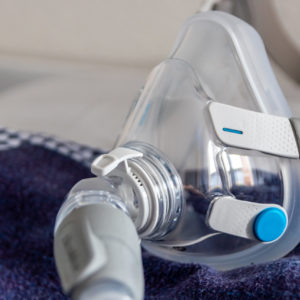 Did You Know?
Millions of Philips CPAP Machines Recalled
Philips DreamStation, CPAP and BiPAP machines sold in recent years may pose a risk of cancer, lung damage and other injuries.
Learn More
In one of those studies, researchers presented two versions of a Cymbalta commercial to test subjects, including a 78 second version and a 75 second version. The shorter version did not mention three minor side effects. However, those who heard the longer version, with the complete list, rated the drug as being safer overall than those who heard the shorter version with the less severe effects removed.
Another study found that putting the major side effects in bold in print advertising led to consumers better distinguishing which side effects should be of significant concern.
"Specifically, when commercials list severe side effects along with those that are most frequent (which include both serious and minor side effects), as required by the Food and Drug Administration, it dilutes consumers' judgments of the overall severity of the side effects, compared with when only the serious side effects are listed," the study's authors note. "Furthermore, consumers' reduced judgment of severity leads to greater attraction to those drugs."
Researchers said that it appears that the FDA's regulation of drug ads has "paradoxically" numbed the effect on consumers and increased the marketability of the drugs, when they were actually designed to do the opposite and alert consumers to very real health risks.
The study appears to back up findings of a similar study published in August, which found that consumers were better able to absorb shorter lists of more serious and actionable drug risks.
The findings come as the FDA weighs changes to drug labeling and advertising rules proposed in 2015, which would allow drug manufacturers to get rid of lengthy lists of all drug side effects in commercials and print ads. Instead, they would only be required to publish the most important potential side effects, while keeping the complete risk information on the drug label.
The FDA proposed this guidance as a result of several findings that indicate consumers are often unable to retain lengthy lists of side effects and typically miss the more serious and severe potential adverse health consequences. Other claims have included consumers often ignore the lengthy side effect list during commercials, or are deterred from wanting to use the medications.
According to the proposed FDA guidance revising direct-to-consumer ads, the inclusion of minor risks "detract from, and make it difficult for, consumers to comprehend and retain information about the more important risks."
If the guidance is finalized, the FDA says it will not object if, in the future, drug manufacturers fail to include every specific side effect and contraindication in promotional print advertisements. However, these changes will not affect the requirements for the actual drug labels themselves.
"*" indicates required fields