Drug Manufacturers Adverse Event Reports Submited to FDA Often Incomplete: ISMP
February 03, 2015
By: Irvin Jackson
According to an independent analysis of adverse drug event reports filed with federal regulators, many pharmaceutical companies provide incomplete information about the injury or harm that may have been caused by side effects of their medications. 
The Institute for Safe Medication Practices (ISMP) published its most recent QuarterWatch report (PDF) on January 28, reviewing reports filed with the U.S. Food and Drug Administration's Adverse Event Reporting System (FAERS) between the fourth quarter of 2013 and the first quarter of 2014.
The report criticizes the current system, calling for an update to rules on submitting adverse event reports in the face of chronic incomplete filings by drug makers.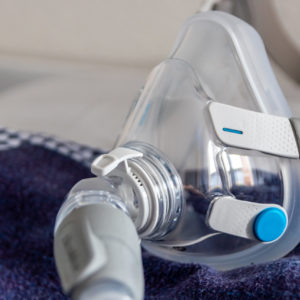 Did You Know?
Millions of Philips CPAP Machines Recalled
Philips DreamStation, CPAP and BiPAP machines sold in recent years may pose a risk of cancer, lung damage and other injuries.
Learn More
"Our conclusion: it seems clear that this drug safety monitoring system is in need of modernization," the report states. "It suffers from a flood of low quality reports from drug manufacturers and has not yet been updated for the changing environment in which drugs are marketed to health professionals and consumers."
The FAERS is a surveillance system for post marketing drug side effects. While consumers and health care professionals can voluntarily file reports, manufacturers are legally required to do so whenever they receive information about an injury or problems associated with one of their medications.
Most of FDA warnings issued about potential drug side effects come as a result of reports filed with FAERS, and the U.S. agency relies on the information to make regulatory decisions that may have severe financial impacts on the manufacturers.
The vast majority of reports, more than 95%, come from manufacturers after they receive complaints of problems from doctors and patients. However, ISMP found that most of those reports were of poor quality.
ISMP indicates that 44% of the reports filed did not indicate when the incident took place, another 36% did not include the age of the patient, and just under 50% had all of the basic information, including age, gender and an event date. In nearly 30% of the reports filed involving patient deaths, manufacturers failed to tell the FDA whether the drug was suspected of contributing to the fatality.
The ISMP notes that the FDA's guidance on submitting reports has not been updated since 2001, and says an update is sorely overdue.
One drug the report looked at involved the new hepatitis C drug Sovaldi (sofosbuvir), which is manufactured by Gilead Pharmaceuticals. The ISMP notes that it is one of a new crop of extremely expensive drugs marketed to a limited number of patients, which generates huge profits for the manufacturer. A standard 2-week Sovaldi treatment course costs $84,000, and Gilead generated in $2.2 billion in revenue during just the first three months the medication was on the market.
"Only 39% of sofosbuvir reports were reasonably complete, compared to 71% for Vertex Pharmaceuticals' competing drug, teaprevir (INCIVEK)," the report notes. "With limited pre-approval testing and weak adverse event reporting, the safety profile of sofosbuvir remains uncertain."
Gilead officials told the ISMP that it adhered to industry standards and said many of the reports it received from sources were incomplete, preventing the company from filing complete FAERS reports. However, the ISMP notes that manufacturer reports are actually less complete than those filed directly by patients and doctors, which are usually the sources for manufacturers' reports as well.
"Modernizing the FDA's manufacturer adverse event reporting requirements would offer a low-cost opportunity to improve safety surveillance and at the same time either reduce the burden on drug manufacturers or focus existing resources in a more productive direction," the report concludes. "We can't think of a good reason why the quality and completeness of serious adverse event reports collected by drug manufacturers is so much worse than those collected online at the FDA. It makes no sense for drug manufacturers to be required to spend millions collecting and submitting adverse drug event reports promptly when so many reports contribute little to the assessment of drug safety."
"*" indicates required fields