Medicine Poisonings in Children Result in Half A Million Poison Control Reports Per Year
March 19, 2015
By: Martha Garcia
More than half a million calls are made to poison control centers nationwide each year involving children who became sick after ingesting medication, according to the findings of a new study. 
Three out of every four calls made to poison control centers involve an accidental or potentially harmful drug exposure by a child between the age of one and four years old.
However, a new report released by Safe Kids Worldwide, the American Association of Poison Control Centers and McNeil Consumer Healthcare highlights how poisonings from medications are becoming a big problem for children of all ages, including teens.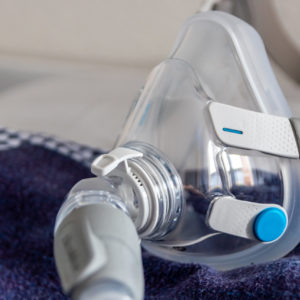 Did You Know?
Millions of Philips CPAP Machines Recalled
Philips DreamStation, CPAP and BiPAP machines sold in recent years may pose a risk of cancer, lung damage and other injuries.
Learn More
The study, Medicine Safety for Children: An In-depth Look at Calls to Poison Centers, analyzed 1.34 million calls made to poison control centers across the country in one year, identifying nearly 600,000 calls involving children and medication exposures.
The study focused on what types of medications children and teens are getting exposed to, how they are getting it and what happens when they do.
Of the more than half a million calls, 80% were made because children were getting into medications not meant for them. Another 19% were made because children received too much of a specific medication or received the wrong medication.
Every day more than 1,500 calls are made to poison control centers concerning children ingesting medication, about 1,100 of those calls involve children between the ages of one to four years old.
Half of those calls involved children between the ages of one and two years old.
More than 40% of emergency room visits are for young children getting into a medication that belonged to grandparent, aunt or uncle. The most common medications linked to poisoning of young children included ibuprofen, multivitamins and diaper rash care products.
Teen Medication Poisoning Risks
While most concerns about medication poisoning focus on toddlers and infants, the study found that teens are at risk as well. The percentage of teens between the ages of 15 and 19 who suffered serious injury or side effects from medication poisoning is six times greater than that of one to four year olds.
The most common medications for teens to ingest and have serious side effects from were those meant to treat mental health conditions or attention deficit hyperactivity disorder (ADHD).
More than 10,000 teens visit the emergency room every year for over-the-counter medication overdoses or from self-medicating.
Researchers warn that for the most part children of all ages are accessing the medication in their own home.
The study revealed some decreases in exposure calls. Particularly, rates dropped by 11% for all ages between 2009 and 2013, as well as a 20% drop for children under the age of five.
Overall calls related to medication exposures to children increased by 43% from 2002 to 2012.
The report does not include when a child or teen intentionally and purposefully took medicine or too much medicine, like taking a friend's medicine for a sports injury, misusing or abusing medicines.
For young children, it is a natural part of development for them to explore their world, walk alone, stand on tiptoe, turn over and pour out containers. However, researchers say there are things that parents and caregivers can do to help prevent medication exposures.
They warn parents to make sure all medications are kept out of sight, up high out of the reach of children; visiting family members should be reminded to do the same. Parents should reconsider some products that are not typically thought of as medicine, such as diaper rash cream, vitamins or eye drops.
When giving medication to children, always use the dosing device that comes with the product to prevent overdose, teach children medicine should always be given by an adult and never refer to medicine as candy.
Be careful to educate teens about medications as well, taking time to read drug facts labels and prescription labels for medication concerning dosing and side effects and teach teens to only take medication meant for them.
"*" indicates required fields