Opioid Prescribing Decreases When Doctors Are Monitored: Study
June 07, 2016
By: Martha Garcia
Monitoring doctors who prescribe painkillers can help to reduce the rate of narcotic painkiller handed out, according to the findings of new research. 
In a study published in the June issue of the medical journal Health Affairs, researchers indicate that when programs monitor doctors' prescribing habits, opioid painkiller prescriptions decrease by more than 30%.
Researchers used data from a national survey to assess the effects of prescription monitoring programs in ambulatory care settings in 24 states from 2001 to 2010. The records included more than 26,000 doctor visits. The programs are used to keep track of pain prescriptions and the doctors who write them.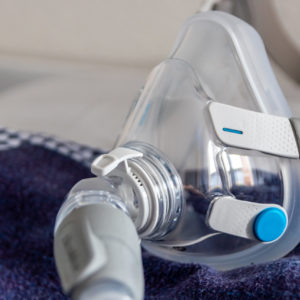 Did You Know?
Millions of Philips CPAP Machines Recalled
Philips DreamStation, CPAP and BiPAP machines sold in recent years may pose a risk of cancer, lung damage and other injuries.
Learn More
The study revealed prescription drug monitoring programs were associated with sustained reductions in opioid prescribing by physicians. Researchers said they were confident that state prescription drug monitoring programs are an important tool to help control the prescription opioid overdose epidemic.
A report last year by the U.S. Centers for Disease Control and Prevention (CDC) also pointed to doctor's prescribing habits as a leading cause of the worsening opioid drug overdose epidemic in the U.S.
Many doctors overprescribe the strong painkillers to patients who may not need them or could benefit from other treatments, other patients "doctor shop," receiving opioid prescriptions from multiple doctors.
In another study published last year in the journal JAMA Internal Medicine, primary care doctors prescribed narcotic painkillers the most over other kinds of doctors.
Prior to the start of the programs, 5.5% of office visits for pain ended with a prescription for a Schedule II opioid. Following implementation the programs, 3.7% of office visits on average resulted in a Schedule II drug prescription.
Schedule II drugs are defined as drugs with a high potential for abuse and include drugs like Vicodin, methamphetamine, methadone, OxyContin, and fentanyl. Schedule I includes drugs that are not approved for medical use, but have a high potential for abuse, such as LSD and heroin.
The reductions in opioid prescribing, more than 30%, were seen immediately following the launch of the programs and were maintained in the second and third years afterward.
Researchers say it is possible the program itself raised awareness among doctors about controlled substance misuse and abuse and made them more cautious when prescribing narcotic painkillers. Another possibility is doctors who knew their prescribing was being monitored, were deterred from prescribing inappropriate opioid medications.
The latest study gave no details on whether the drugs were appropriately prescribed. The study also did not look into whether the patient's pain management needs were adequately met.
Opioid Abuse Concerns
The findings follow a recent announcement of new opioid prescription guidelines by the U.S. Centers for Disease Control and Prevention (CDC), which is designed to address the growing problem of abuse and overuse of the powerful and addictive pain medications.
The CDC urges doctors to make sure patients are educated on the risks of opioid pain killers. The CDC guidelines focus on 12 principles, calling on doctors to encourage patients to use other effective treatments available, including non-opioid medications, ice, talk therapy, and exercise therapy, which has been shown to help reduce chronic low back, knee, and hip pain.
The guidelines also call on doctors to let patients know what they can expect, that they will not be 100% pain free, to communicate and set realistic pain treatment goals, and to never start with the long-acting opiates, instead using the lowest possible dose.
The CDC reported in December that drug overdose deaths have reached an all-time high in the U.S., increasing 137% since 2000. Overdoses involving prescription opioid painkillers, such as Vicodin and OxyContin, have reached record levels. In 2014, more than 60% of overdose deaths involved some type of narcotic painkiller.
The findings also come as the FDA considers implementing mandatory doctor training before allowing doctors  to prescribe narcotic pain medications. Until now, the specialized training program has been voluntary and only about half of the doctors needed to take the course have.
"*" indicates required fields