Drug-Resistant Mold Infections Spreading In U.S. Hospitals: Study
May 04, 2022
By: Martha Garcia
An increasing number of patients are being treated for drug-resistant mold infections in hospitals, according to the findings of a new study, which suggest that many of the patients are becoming infected from the environment.
In a report published last month in the medical journal Nature Microbiology, U.K. researchers indicated that that nearly 75% of patients tested positive for drug-resistant molds and many of the patients were infected from sources like the soil or the air before winding up in the hospital with difficult to treat fungal infections.
Researchers from the School of Public Health at Imperial College London analyzed the DNA of 218 samples of Aspergillus fumigates from England, Wales, Scotland and Ireland between 2005 and 2017. Overall, 7 in 10 samples of drug-resistant mold were from infected people, but the other samples were from the environment, including soil, compost, plant bulbs, the air and other sources.
Researchers found six strains of A. fumigatus that spread from the environment and infected six patients.
Among the 218 samples, half were resistant to at least one first-line anti-fungal drug, 48% were resistant to itraconazole, 29% to voriconazole, and 21% to posaconazole. More than 10% of human samples were resistant to two or more anti-fungal drugs and 23 environmental samples were resistant to anti-fungal drugs.
Infections caused by the fungal pathogen Aspergillus fumigatus are increasingly resistant to anti-fungal drugs, which were once was the first line treatment for mold infections. This mold causes a lung infection called aspergillosis in those who suffer from lung conditions or weakened immune systems.
Drug resistant mold is increasingly found in the environment and can infect the lungs when people inhale spores while working in the dirt, planting gardens or simply from air sources, the researchers warned. Drug resistance due to widespread agricultural use of azole fungicides is the primary cause, which are similar to azole drugs used to treat aspergillosis.
In the 218 samples tested, 50 new genes were linked with drug resistance and five new combinations of DNA changes were linked with drug resistance including one resistant to multiple drugs.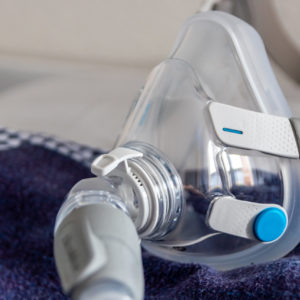 Did You Know?
Millions of Philips CPAP Machines Recalled
Philips DreamStation, CPAP and BiPAP machines sold in recent years may pose a risk of cancer, lung damage and other injuries.
Learn More
The rates of drug resistant aspergillosis have grown significantly from negligible levels before 1999 to levels reaching 40% in Europe in recent years.
In addition, more people are receiving stem cell therapy, solid organ transplants or immunosuppressive therapy which makes them more resistant to anti-fungal medications which can put them at greater risk if they are infected with the mold.
Aspergillosis affects 10 to 20 million people worldwide. Including other fungal infections, more than a billion people are infected with mold worldwide. Fungal infections carry a death rate that matches malaria or tuberculosis.
Researchers concluded there is a greater need to monitor the environment for A. fumigatus and hot spots to help patients understand the risk it poses.
"*" indicates required fields