Drywall Is a Poor Defense Against Carbon Monoxide Poisoning: Study
August 22, 2013
By: Irvin Jackson
New research confirms that drywall may not prevent the spread of potentially deadly carbon monoxide poisoning, highlighting the need for comprehensive requirements that carbon monoxide detectors be placed in all multifamily dwellings, such as homes, apartments, hotels and condominiums.
According to a letter published in the latest issue of the Journal of the American Medical Association (JAMA), researchers indicate that gypsum drywall does not serve as an effective barrier to carbon monoxide, meaning that a gas leak in one room can penetrate walls and endanger occupants of surrounding rooms.
The research letter was submitted by Neil B. Hampson, M.D., of Virginia Mason Medical Center in Seattle. He and other researchers divided a Plexiglas chamber with various forms of gypsum drywall, including single- and double-layer wallboard, as well as double-layer painted drywall. The researchers found that the drywall was too porous to actually stop the carbon monoxide fumes.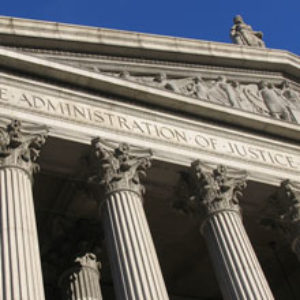 The findings suggest that if a carbon monoxide leak starts in one apartment or condo, and all that separates it from other units is drywall, then the fumes could endanger surrounding families.
Carbon monoxide is a significantly toxic gas that has no irritating factors that can allow someone to detect its presence. Because people often fail to promptly recognize symptoms of carbon monoxide, it is a leading cause of fatal poisonings in the United States.
According to the U.S. Centers for Disease Control and Prevention, carbon monoxide poisoning kills about 500 people in the U.S. annually, and is linked to about 15,000 emergency room visits. In many cases, the injuries or deaths could have been prevented by the use of carbon monoxide detectors and proper maintenance of heating systems and generators.
Hampson points out that 10 of the 25 states that require carbon monoxide (CO) alarms allowed homes without a CO source, such as fuel-burning appliances, to be exempt from the alarm requirements. That could be a mistake, according to his findings.
"The ability of CO to diffuse across gypsum wallboard may explain at least some instances of CO poisoning in contiguous residences," Hampson wrote. "Exempting residences without internal CO sources from the legislation mandating CO alarms may put people in multifamily dwellings at risk for unintentional CO poisoning."
"*" indicates required fields