E-Cigarettes May Release More Cancer-Causing Agents Than Many Realize: Study
December 03, 2014
By: Martha Garcia
A new Japanese study raises further concerns about the potential health risks with e-cigs, finding that the some brands of the electronic nicotine devices may release ten times the amount of some cancer-causing agents when compared to traditional tobacco cigarettes. 
The research found many of the same carcinogenic chemicals in traditional cigarettes were also in the vapor of electronic cigarettes, including formaldehyde, acetaldehyde and acrolein.
While levels varied across brands, some potentially harmful chemicals were released at higher levels from e-cigs than from traditional cigarettes, the researchers found.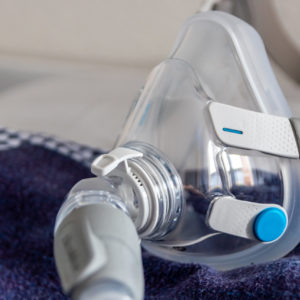 Did You Know?
Millions of Philips CPAP Machines Recalled
Philips DreamStation, CPAP and BiPAP machines sold in recent years may pose a risk of cancer, lung damage and other injuries.
Learn More
Many consumers turn to e-cigarettes for a "healthier" take on smoking or to help them quit the habit all together. However, researchers warn that "vaping" may not be as safe or helpful as many users believe.
The study, conducted by Japan's National Institute of Public Health, and commissioned by Japan's Health Ministry, tested the chemical output of many brands of e-cigarette liquid.  Researchers found levels of several carcinogens, cancer causing agents, to be much higher in e-cigarettes than in tobacco cigarettes.
Levels of formaldehyde varied throughout analysis of different brands. In one brand, researchers found 10 times as much formaldehyde than what is found in traditional cigarettes. They noted levels of carcinogens proved to be much higher if the wire used to vaporize the liquid was overheated during use, causing the release of higher amounts of harmful chemicals.
Naoki Kunugita, Director of Environmental Health at Japan's NIPH, lead the recent Japanese study. The findings were not published in a peer reviewed journal or released in an official press release, but offered directly to Japan's Health Ministry and discussed to Japanese news agencies.
Researchers analyzed different types of e-cigarette liquid in different cartridges of fluid. They used a special machine that "inhaled" 10 sets of 15 puffs from each e-cigarette, then measuring the chemicals expressed.
Brand names were not revealed, however one brand had more than a 10-fold level of formaldehyde in 9 out of every 10 sets of puffs. Another brand had similar levels on several sets of puffs, but was not consistently as high as the first brand during every set.
E-Cigarettes Safety Concerns As Devices Become More Popular
E-cigarettes have gained wide popularity among consumers around the world in recent years. Some proponents tout benefits, including as smoking cessation tools since traditional cigarettes are known for their many negative health effects.
Use of e-cigarettes in the U.S. tripled from 2011 to 2013. A recent report by the U.S Centers for Disease Control and Prevention revealed that more than 250,000 teens who had never smoked before began using e-cigarettes last year.
The increasing popularity of e-cigarettes have many critics warning that they are simply a gateway tool for teens to later begin tobacco use. A study release in August revealed teens who experimented with e-cigarettes at some point were more likely to try traditional cigarettes or to be current cigarette smokers.
However, emerging research suggests that a product that was once thought to be less harmful than smoking cigarettes may prove to be more harmful, or as equally harmful. Researchers who worked on the new study say e-cigarettes simply are not the harmless products consumers assume them to be.
They also caution consumers to consider e-cigarettes to be a completely different product from tobacco cigarettes; one that may come with its own risks.
The Japanese study is not the first to indicate dangers linked to e-cigarette chemicals. In 2009, the FDA warned consumers that laboratory analysis of e-cigarettes detected toxic chemicals, including diethylene glycol, an ingredient used in antifreeze, and nitrosamines, compounds present in tobacco cigarettes and known to cause cancer.
Another analysis conducted in 2013 focused on the potential health side effects from e-cigarette secondhand exposure to vapors, a similar phenomenon to secondhand cigarette smoke. Researchers said toxins emitted by smokers of e-cigarettes include carbon monoxide, volatile organic compounds (VOCs), aerosol particles and nicotine.
The World Health Organization has called for a ban on selling e-cigarettes to minors, citing rising evidence to caution teens, pregnant women and women of reproductive age against using the products. The warning listed the potential for long term consequences and brain development problems from fetal and adolescent nicotine exposure.
"*" indicates required fields