E-Cigarette Injuries, Burns Pose an Emerging Medical Concern: The BMJ
September 26, 2016
By: Martha Garcia
A recent report highlights the serious risks e-cigarettes pose for consumers, with burns and other injuries caused by exploding batteries labeled an emerging medical concern. 
In an editorial published last week in the medical journal The BMJ, researchers called for industry changes to ensure that increasingly popular e-cigarette devices are manufactured, marketed and sold in accordance with appropriate safety standards, which can help reduce the risk of harm for users.
The report focuses on the recent incidents of fires and explosions stemming from e-cigarettes, including severe burns and other injuries.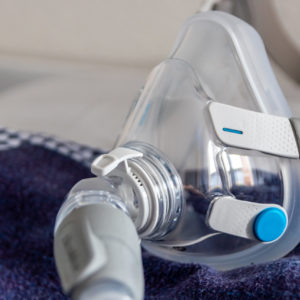 Did You Know?
Millions of Philips CPAP Machines Recalled
Philips DreamStation, CPAP and BiPAP machines sold in recent years may pose a risk of cancer, lung damage and other injuries.
Learn More
Typically incidents of e-cigarette injuries, burns and explosions are reported to federal agencies or reports are covered by media outlets. Researchers say case reports are increasing, but truly not reported or tracked sufficiently.
A previously published in April identified nearly 160 cases of e-cigarette burns and explosions, many linked to batteries and chargers.
The United States uses the FDA Safety Reporting Portal which offers consumers forms to report safety and health problems from tobacco products, including e-cigarettes, such as explosions and fires. Researchers say the reporting system is insufficient to properly track injuries from e-cigarettes and the number of safety issues is drastically under reported.
Most incidents of e-cigarette injuries are taken from media reports. The U.S. National Fire Protection Association identified 15 e-cigarette related fires and explosions in the U.S. in 2015. However, data from the American Burn Association indicates several hundred injuries occurred in 2015 from e-cigarettes.
While a recent poll indicated e-cigarette use is down due to safety concerns linked to burns and fires, E-cigarette injuries have become more common place in recent years. More and more reports of explosions and fires are emerging, many linked to faulty batteries, faulty devices and improper charging cables. The explosions can occur at any time during use or non use and may cause burns to the body and face, fractures to the face and neck, lost teeth, and in some cases death.
Consumers on oxygen therapy, such as those with chronic obstructive pulmonary disease, may die after the e-cigarette catches fire and ignites oxygen equipment, causing it to explode and fatally injure the user.
Industry-Wide Standards
The editorial emphasized that currently there is no adequate safety surveillance system, either in the U.S. or internationally, and they are calling for one to be instituted.
Researchers say safety approaches used for dietary supplements can offer a model for e-cigarette monitoring. Like, dietary supplements, multiple surveillance systems can help track adverse events.
In August of this year, the FDA extended its authority of oversight to include e-cigarettes. Health officials will focus on improving product design, instituting safety measures, manufacturing standards, all aimed to reduce the risk of injury. They hope to institute safety standards, such as those put into place for childproof packaging on liquid nicotine containers after an increase in poison control center calls was seen.
While some manufacturers have taken steps to prevent overheating and explosions, the e-cigarette industry includes thousands of brands and hundreds of manufacturers, requiring more stringent oversight and industry-wide standards, the editorial says.
For instance, safety standards for lithium ion batteries have been instituted, however, safety standards for lithium ion batteries in e-cigarettes have not been put into place.
Researchers say the industry-wide safety regulations and oversight will provide better education for users of the devices, which would emphasize the need for using the proper charger to prevent fires.
An analysis of 12 e-cigarettes from nine manufacturers concluded none of the brands offered warnings of the risk of overheating, explosions, or related injuries. Yet, two brands claimed to be non-flammable.
"Given the lack of adequate surveillance, and increases in anecdotal reporting, it seems highly likely that the burden of injuries associated with [e-cigarettes] has been underestimated," the editorial states. "Better surveillance, tighter regulation, and improved information for consumers should be priorities for all agencies concerned with product safety and protecting the public."
"*" indicates required fields