Nicotine Risks Still Present With E-Cigs: Report
April 15, 2015
By: Martha Garcia
The findings of a new report suggests that electronic cigarettes, or e-cigs, may not be the best tool for helping smokers quit traditional cigarettes, since they contain the same amount of nicotine and carry similar health risks. 
The Norwegian Institute of Public Health (NIPH) issued a risk assessment report on the potential health risks with e-cigs, which was published on Tuesday.
Researchers indicate that their initial goal was to explore the still relatively new trend of e-cigarette use, but the findings suggest the risks associated with exposure to nicotine remain present with the electronic devices.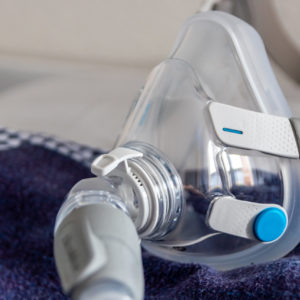 Did You Know?
Millions of Philips CPAP Machines Recalled
Philips DreamStation, CPAP and BiPAP machines sold in recent years may pose a risk of cancer, lung damage and other injuries.
Learn More
E-cigarettes can contain the same levels of nicotine as traditional cigarettes, which researchers determined by measuring the amount of nicotine in the blood of e-cigarette users. This means they could lead to the same harmful health side effects, researchers said.
The study only focused on data concerning e-cigarettes that contain nicotine, since there is little research on e-cigarettes without nicotine. Health risk assessments of the main individual components of the e-cigarette liquid and the potentially more hazardous metabolites were highlighted.
Overall, researchers said the vapor released by e-cigarettes contains high amounts of nicotine. Secondhand e-cigarette vapor is as big a problem as secondhand smoke from traditional cigarettes, since bystanders can ingest the same amount of nicotine from e-cigarettes. This not only has health consequences, but can also contribute to nicotine addiction and cardiovascular side effects.
They warn consumers that swapping e-cigarettes for traditional cigarettes may not lead to a healthier lifestyle. While e-cigarettes have been perceived as less harmful than traditional cigarettes, they contain many harmful chemicals.
Aerosols from e-cigarettes contain a wide array of harmful chemicals, including propylene glycol, glycerol, nicotine and flavorings. Other compounds found in e-cigarette vapor include, small amounts of tobacco-specific nitrosamines (TSNA), formaldehyde, acetaldehyde, acrolein, polycyclic aromatic hydrocarbons (PAHs), tobacco alkaloids, volatile organic compounds and other metals, like nickel and cadmium.
Depending on the size, aerosols will be deposited in the nasal cavity, oral cavity, airways or air sacs of the lungs, according to researchers.
Little information is known about the effects of the substances users are exposed to because of the wide variety of types and content of substances used in e-cigarette liquid. There are currently hundreds of brands of e-cigarettes on the market in thousands of flavors.
While the report did say not enough data was found to conclude that e-cigarettes pose the same risk of causing cancer as traditional cigarettes, the nicotine in e-cigarettes may cause acute effects on the cardiovascular system by constricting small blood vessels, increased heart rate and blood pressure.
E-Cig Health Concerns
The overall health risks of long-term e-cigarette use in the general population are still unknown. Prior studies have found e-cigarette vapor to affect reproductive health, causing birth defects, inhibiting lung development in the fetus, affecting lung function later in life, causing changes to the brain and increasing the risk of death due to myocardial infarction.
Researchers also note that the chemicals in e-cigarettes are known to "damage cell's genetic material," which may later lead to the development of cancer.
Use of e-cigarettes has increased steadily around the world, especially in countries where e-cigarettes are readily available. Many teens are now able to skirt age regulations by purchasing e-cigarettes online. This is due to ineffective or nonexistent screening by online sellers.
The report also notes use of e-cigarettes has increased among the youngest age group. Use has also become interchangeable with regular cigarettes for many users.
The report also highlighted the majority of e-cigarette users are either current tobacco smokers or former smokers.
"It is important to avoid e-cigarettes becoming a trend among adolescents and young adults, or to introduce nonsmokers to nicotine addiction and tobacco use," says Dr. Camilla Stoltenberg, Director-General at the NIPH.
"*" indicates required fields