E-Cigarette Makers Still Marketing Products With Cartoons That Appeal To Children: Study
July 30, 2020
By: Russell Maas
A new study suggests many manufacturers of e-cigarettes and e-liquid vaping products are continuing to use marketing tactics prone to attract teens and young adults, potentially worsening the vaping epidemic among the nation's youths and violating guidelines set forth by federal regulators.
Researchers published a report in the Journal of the American Medical Association (JAMA) on July 20, which found 100 e-cigarette companies engaging in marketing practices that use colorful cartoon imaging on products, which may specifically appeal to adolescents and contribute to youth tobacco addiction.
Vaping nicotine addictions have become a major public health concerns over the last decade, with higher rates or middle school and high school students beginning to use e-cigarette or vaping products at younger ages. Officials have expressed concerns that these trends may result in lifelong tobacco addictions and an increased risk of youth ultimately switching to traditional burning tobacco products.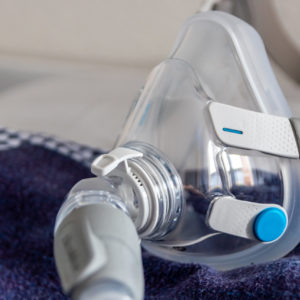 Did You Know?
Millions of Philips CPAP Machines Recalled
Philips DreamStation, CPAP and BiPAP machines sold in recent years may pose a risk of cancer, lung damage and other injuries.
Learn More
Researchers at the University of Southern California's Keck School of Medicine in Los Angeles performed a review of 1,936 Instagram posts which promoted e-liquid and vaping products. Of the reviewed posts, 142 included one or more cartoon images and nearly 2.5% had a cartoon for the company logo.
Posts found depicting a cartoon in the promotion or used as the logo were shown to receive more "likes" on the social media platform, suggesting the imagery used on the tobacco products was appealing to audiences and promotes brand awareness. Many of those drawn to the products are teenagers and young adults.
Researchers suggest using cartoon-based strategies to market and promote e-cigarette–associated products may specifically appeal to adolescents and contribute to tobacco use–associated behaviors.
The study supports previous data indicating cartoon imaging is an effective strategy in increasing product recognition, especially in children's products such as cereals and toys.
However, critics say these advertising strategies used on tobacco products seem to be a direct marketing ploy aimed at the nation's children. Possibly as a result, e-cigarettes are now the most popular form of tobacco among America's youth.
According to national survey data posted by the U.S. Centers for Disease Control (CDC) more than 5 million U.S. middle and high school students were current e-cigarette users in 2019, compared to 3.6 million in 2018 and around 2 million in 2017.
In February, the U.S. Food and Drug Administration (FDA) banned cartridge-based flavored e-cigarettes, with the exception of menthol and tobacco flavors, in an effort to prevent children from first trying tobacco products because of attractive flavors.
In May 2018, the FDA in conjunction with the Federal Trade Commission (FTC) issued a series of warning letters to 13 manufacturers, distributors, and retailers to stop selling and distributing e-liquid products used in e-cigarettes that closely resemble candy or other food products intended for children.
E-cigarettes have quickly become the most popular form of tobacco use among teens in the United States contributing to increasing numbers of teens using and becoming addicted to tobacco. Research has indicated e-cigarettes contain toxic chemicals that are carcinogenic to the human body and may lead to serious health side effects including respiratory problems.
E-cigarette products not only have become increasingly popular among youth, but some products such as JUUL have been found to deliver higher rates of nicotine than other types of e-cigarettes, increasing the risk of addiction.
Hundreds of JUUL lawsuits are being pursued by individuals who have now developed life-long nicotine addictions, which were allegedly caused by false and misleading advertisements for the vaping pods that targeted teens and prior non-smokers. In addition, a number of school districts are also pursuing claims for damages that resulted from the vaping epidemic, which has disrupted classes and have diverted resources in recent years.
"*" indicates required fields