Chemical Linked To "Popcorn Lung" Respiratory Injuries Found In E-Liquids: Study
February 08, 2019
By: Martha Garcia
According to the findings of a new study, controversial chemicals that are used to flavor many types of e-cigarette or vaping liquids have also been linked to a risk of "popcorn lung" when used to flavor microwave popcorn, posing a risk of severe and disabling lung damage. 
In a report published last week in the journal Scientific Reports, researchers from Harvard warn that two common chemicals used in e-cigarettes can impair lung function and lead to a decrease in the cells that help keep lung airways clear and healthy.
Diacetyl is a common flavoring in the food industry and the most common flavoring compound used in e-cigarette liquids. Its chemical cousin, 2,3-pentanedione is also commonly used in e-cigarettes.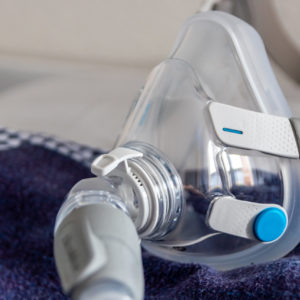 Did You Know?
Millions of Philips CPAP Machines Recalled
Philips DreamStation, CPAP and BiPAP machines sold in recent years may pose a risk of cancer, lung damage and other injuries.
Learn More
A team of researchers from Harvard T.H. Chan School of Public Health and University of Pennsylvania evaluated the effect of the two flavoring chemicals on human bronchial epithelial cells.
Bronchial epithelial cells line the airways of the lungs. They also function by keeping the airways clear. They contain three types: ciliated, goblet, and basal cells. Ciliated, hairlike cells, and goblet cells work to clear away pathogens, dust, and other foreign bodies from the airways. Basal cells can turn into either of those types of cells.
Researchers treated all three types of epithelial cells with one of three solutions: a diacetyl solution; a 2,3-pentanedione solution; or a blank solution. Then they monitored the cells RNA.
Exposure to both the chemicals led to a decrease in the number of ciliated cells compared to exposure to the blank solution.
Fewer epithelial cells would cause the lungs to have less protection against bacteria, pathogens, or even dust. These things can cause illness or inflammation which can lead to other ailments.
This study shows how the chemicals in e-cigarettes can impact the health of lung cells and lung function. Researchers plan to test other flavoring chemicals as well as expose cells to aerosolized flavorings, which would better replicate how the cells are exposed to the chemicals during vaping.
Popcorn Lung Concerns
A 2015 study first warned that e-cigarettes often use liquid nicotine that includes diacetyl, which has been previously linked to a severe respiratory ailment known as bronchiolitis obliterans, or "popcorn lung" disease, since the condition has previously been seen among microwave popcorn factory workers exposed to high levels of the chemical.
The condition is characterized by the scarring and inflammation of small airways that lead to diminished lung capacity and breathing problems. The disease is irreversible and severe cases may require lung transplants or lead to death.
In a warning to workers in the coffee industry, the U.S. Centers for Disease Control and Prevention (CDC) warned that popcorn lung is often misdiagnosed, highlighting the importance of coffee warning users to be aware of the potential symptoms.
In recent years, several hundred popcorn lung lawsuits have been filed on behalf of individuals exposed to high levels of diacetyl while working in microwave popcorn manufacturing or flavoring factories.
A class action lawsuit was filed against a manufacturer of e-cigarette liquid in 2015 indicating the solution exposes users to the harmful chemical which causes lung damage and other health problems.
That same year, a worker from a microwave popcorn factory was awarded $2.6 million after exposure to diacetyl led to bronchiolitis obliterans and the loss of 60% of his lung capacity.
In 2012, the U.S. Flavor and Extract Manufacturers Association issued exposure limits for diacetyl and 2,3-pentanedione.
Despite the warnings, vaping popularity continues to increase. E-cigarette use among U.S. high school students increased 900% from 2011 to 2015 leading to a Surgeon General warning and the U.S. Food and Drug Administration promising strict regulation by next year if teen use doesn't decrease.
"*" indicates required fields