E-Scooter Injury Investigation Launched By CDC And City Of Austin
March 05, 2019
By: Russell Maas
Officials from the city of Austin, Texas are collaborating with federal health officials to perform a study on electric scooter accidents and injuries, which will be the first of it's kind amid the increasing popularity of Lime, Bird and other rental scooters. 
The U.S. Centers for Disease Control and Prevention (CDC) announced the agency will be working with the Austin Public Health and the Austin Transportation Department to perform a study designed to assess the health risks associated with dockless scooters, and evaluate the nature of the scooter-related injuries and incidents in the city.
Three investigators specializing in epidemiological studies are being sent to Austin where they will work with local officials to evaluate data from 37 emergency medical service calls and 68 scooter-related injuries reported over a 60 day period between September 5, 2018 and November 5, 2018.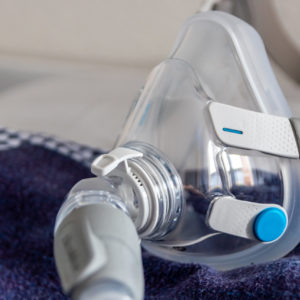 Did You Know?
Millions of Philips CPAP Machines Recalled
Philips DreamStation, CPAP and BiPAP machines sold in recent years may pose a risk of cancer, lung damage and other injuries.
Learn More
The study is meant to look at the traveling conditions and causes that lead to the scooter crashes and injuries. The information could be used to better educate riders, city officials, and influence the ordinances and safety practices the city of Austin may adopt, according to the CDC.
Austin consists of approximately 326 square miles, containing almost one million people. Recent data suggests that there are at least 14,000 dockless electric scooters within the city, making it one of the highest scooter-to-citizen ratios across the United States.
In November 2018, the Austin Transportation Department sent a memo ordering Lime reduce its fleet of 5,000 scooters in the city by 1,000. The memo claims Lime violated the city's agreement by implementing more than 500 scooters in the downtown area.
Since scooter rental services became popular in major cities throughout the U.S. over the past two years, hundreds of electronic scooter injury reports have surfaced, including a number of deaths nationwide. The electric scooters reach up to speeds of 15 miles per hour, which has taken some riders by surprise, causing injuries.
There are growing concerns over the rental scooter injury risks in cities nationwide, as the devices are not as safe as bicycles due to their instability, shorter wheelbases and smaller wheels, which may make riders vulnerable to imperfections in concrete or pavement. Along with roadway imperfections, and other possible hazards, safety officials claim riders are not properly equipped with the right safety gear to protect them.
Several fatalities have been associated with the use of electronic scooters, including a Washington, DC, resident who was dragged more than a dozen yards by an SUV that struck and pinned him and the Lime electric scooter he was riding in 2018. The death of a 24-year old Dallas resident occurred around the same time after he fell off of a scooter on his way home from work.
Recent reports of problems from Austin include a University of Texas baseball team shortstop tearing his Achilles tendon after hitting a pothole, and a local CEO for a nonprofit organization suffering a concussion and breaking a rib after hitting a rock and flipping the scooter.
Multiple electric scooter lawsuits have been filed against the popular scooter brands Lime and Bird, with at least one class-action alleging the manufacturers of negligently putting the scooters out on the streets nationwide without adequate risk warnings, instructions or safety measures.
Some lawsuits also claim the deployment is unlawful, that they suffer from defective designs and are a public nuisance, both due to the risks to riders and pedestrians, and how the scooters are sometimes left strewn about in public places. In April, the city of San Francisco impounded 66 rental e-scooters in one day, because they were left obstructing sidewalks.
"*" indicates required fields