Judge Appoints 3M Earplug Attorneys to Lead Discovery, Pretrial Proceedings in Federal Litigation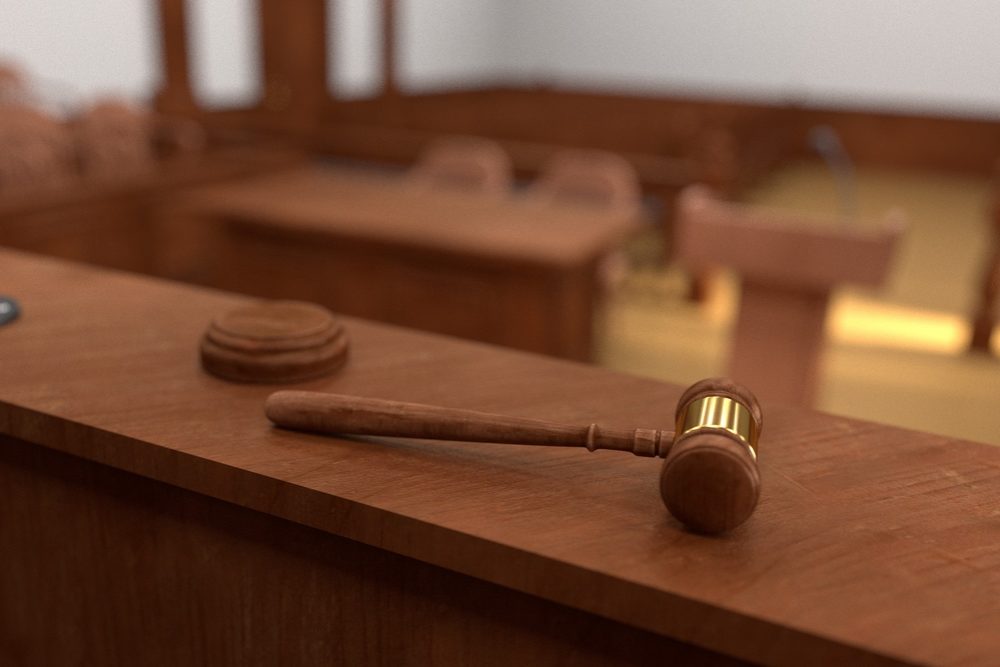 May 28, 2019
By: Austin Kirk
As coordinated discovery and pretrial proceedings get underway in hundreds of 3M earplug lawsuits, the U.S. District Judge recently selected to preside over the litigation has appointed a group of 53 plaintiffs' attorneys to serve in various leadership roles, taking actions that benefit all veterans who are pursuing claims for hearing loss linked to product defects.
There are currently more than 813 product liability lawsuits filed against 3M Company and it's Aearo Technologies subsidiary, each involving similar allegations that military veterans suffered hearing damage following use of Combat Arms earplugs, which were standard issue by the military between 2003 and 2015. However, as 3M earplug attorneys continue to review and file complaints in the coming weeks and months, it is ultimately expected that tens of thousands of cases will be brought by individuals nationwide.
Given similar questions of fact and law presented in the litigation, the U.S. Judicial Panel on Multidistrict Litigation decided last month to centralize cases filed throughout the federal court system before U.S. District Judge Casey Rodgers in the Northern District of Florida, to reduce duplicative discovery into common issues, avoid conflicting pretrial rulings and serve the convenience of parties, witnesses and the judicial system.
In a pretrial order (PDF) issued on May 22, Judge Rodgers selected one attorney to serve as plaintiffs' Lead Counsel, two attorneys to serve as Co-Lead Counsel, two attorneys to serve as Co-Liaison Counsel, seven plaintiffs' attorneys to form an Executive Committee, and 15 attorneys to serve as a Steering Committee. In addition, four attorneys were appointed to a "Discovery & ESI Subcommittee", six to an "Early Vetting Subcommittee", five to a "Law, Briefing & Legal Drafting Subcommittee", six to a "Science & Experts Subcommittee", five to a "Common Benefit Fund Committee", two to a "Joint Discovery/ESI Committee", four to a "Joint Armed Services Committee", two to a "Joint Statutes of Limitations Committee" and three to a "Joint Settlement Committee".
In complex product liability cases, where a large group of lawsuits present similar claims, it is common for the court to appoint a group of lawyers to leadership roles to coordinate general discovery into common issues in the cases, argue motions before the court and take certain actions during the MDL proceedings that will benefit all plaintiffs. However, each individual plaintiff will still maintain their own attorney to handle case-specific issues and establish that their injuries were caused by the Combat Arms earplugs.
In a separate court order (PDF) issued on May 24, Judge Rodgers also indicated that presentations for previously announced "Science & Technology Day" will be incorporated into a case management conference set for June 17, at which time attorneys will educate the court on issues that are likely to come up during the litigation.
3M Combat Arms Earplug Problems
The reversible 3M earplugs were designed to serve as traditional earplugs when inserted one way, but the manufacturer indicated that they provided filtered noise reduction when reversed, blocking loud battlefield noises, while allowing the wearer to hear spoken commands. However, according to allegations raised in complaints filed nationwide, the manufacturer knew the earplugs were defective and left military service members without adequate ear protection.
Plaintiffs claim that the 3M earplug problems were known to the manufacturer, as they were too small to properly seal the ear canal. Instead of warning the military about the design defects or providing updated instructions about insertion procedures, the lawsuits claim that the manufacturer continued to place veterans at risk for years.
As part of the coordinated pretrial proceedings, it is expected that Judge Rodgers will establish a "bellwether" process, where a small group of representative claims will be prepared for early trial dates to help the parties gauge how juries may respond to certain evidence and testimony that is likely to be repeated throughout the litigation. However, if the parties fail to reach earplug hearing loss settlements or another resolution for the litigation, each claim may be remanded back to the U.S. District Court where it would have originally been filed for individual trial dates in the future.
"*" indicates required fields