Ebola Concerns May Lead to Treatment Scams: FDA, FINRA Warn
August 15, 2014
By: Irvin Jackson
Amid growing concerns among Americans about the spread of Africa's deadly Ebola virus in U.S., two regulatory agencies are warning about increasing reports of treatment and investment scams. 
The FDA warned consumers on August 14 that it has received reports of fraudulent Ebola prevention or treatment drugs being sold online and elsewhere.
On the same day, the Financial Industry Regulatory Authority (FINRA) issued an investor alert, warning that some scammers are promoting stocks in companies that claim to have Ebola prevention products.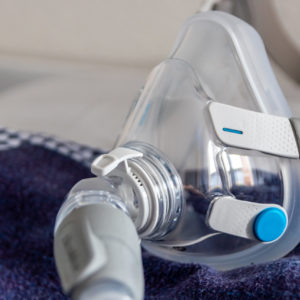 Did You Know?
Millions of Philips CPAP Machines Recalled
Philips DreamStation, CPAP and BiPAP machines sold in recent years may pose a risk of cancer, lung damage and other injuries.
Learn More
An outbreak of the deadly Ebola virus in West Africa has sickened at least 2,000 people and killed more than 1,060, according to the latest reports. However, it is widely thought that those numbers are vastly understated.
The outbreak is believed to have started in March in Guinea, and spread to Liberia, Sierra Leone and Nigeria. At least two Americans have been infected, but both have been treated and appear to be recovering.
The Ebola virus has no known cure and good sanitation and avoiding contact with the bodily fluids of infected animals or people are the only known effective preventative measures. An experimental treatment for Ebola is rare, highly controlled and not for sale.
"There are currently no FDA-approved vaccines or drugs to prevent or treat Ebola," the FDA warns. "Although there are experimental Ebola vaccines and treatments under development, these investigational products are in the early stages of product development, have not yet been fully tested for safety or effectiveness, and the supply is very limited. There are no approved vaccines, drugs, or investigational products specifically for Ebola available for purchase on the internet."
Despite that, the FDA has received complaints from consumers about a variety of products whose sellers claim either prevent or treat the Ebola virus. Some of these include dietary supplements. However, the FDA notes that by law, dietary supplements cannot claim to prevent or cure disease.
Investors Also Targeted
At the same time that scammers are trying to sell fake Ebola cures and prophylactics to consumers, potential investors are also being targeted to buy stock in the companies that make them, some of which may not even be legitimate companies, FINRA warns.
FINRA issued an Investor Alert titled "Viral Disease Stock Scams: Don't Let Them Infect Your Portfolio", warning that the authority has become aware of several investment scams linked to the Ebola outbreak.
"News coverage of Ebola and Middle East Respiratory Syndrome (MERS) is likely to catch the interest of 'pump and dump' scammers looking to capitalize on fears of a potential pandemic," Gerri Walsh, FINRA's Senior Vice President for Investor Education, said in the press release. "Investors should be very cautious of any company that claims it is poised for dramatic growth as a result of a purported cure or treatment for high-profile viral disease."
FINRA gave investors a list of tips on avoiding potential stock scams, including:
Be Skeptical of unsolicited press releases and promotional materials from unknown sources.
Investigate the company and find out who runs it before you invest.
Be wary of frequent name changes or changes in business focus because that may be a sign that the company is engaged in fraud
Be wary of "name-dropping," where companies cite close relationships with government agencies or prominent companies or institutions in order to make themselves look legitimate.
FINRA urges investors who receive misleading or exaggerated claims to report them to the authority.
"*" indicates required fields