Effient Lawsuits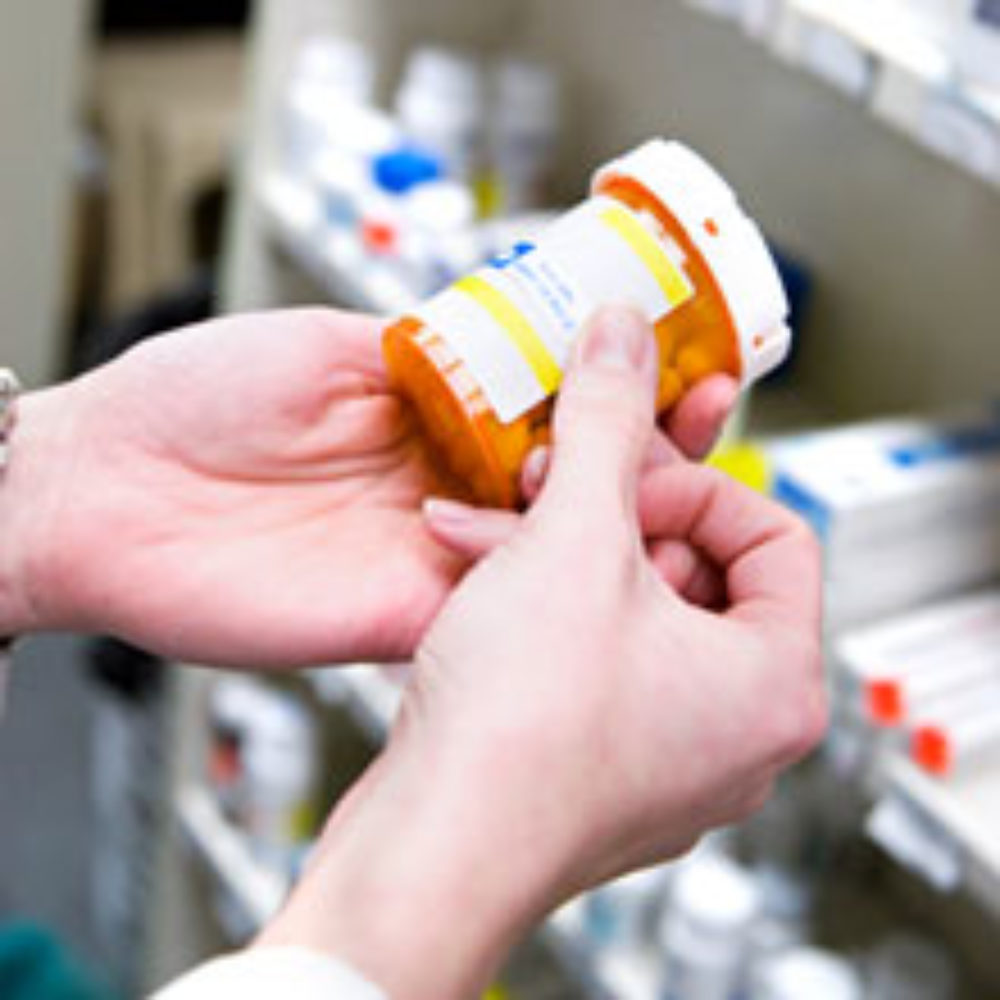 October 01, 2010
By: Staff Writers
Side effects of Effient may be linked to an increased relative risk of cancer, according to recent research. Some experts have called for a "black box" warning to be added to Effient, alerting patients that the medication may cause cancer or growth of solid tumors. 
EFFIENT LAWSUIT STATUS: The potential for future lawsuits on behalf of individuals diagnosed with cancer after using the blood thinner are being reviewed by Effient lawyers.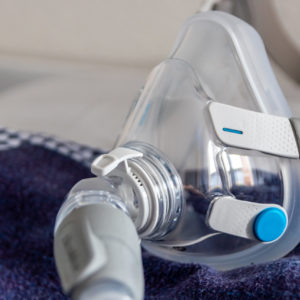 Did You Know?
Millions of Philips CPAP Machines Recalled
Philips DreamStation, CPAP and BiPAP machines sold in recent years may pose a risk of cancer, lung damage and other injuries.
Learn More
MANUFACTURER: Eli Lilly.
OVERVIEW: Effient (prasugrel) is a new blood-thinner approved by the FDA in 2009 for the prevention of blood clots in people who have received angioplasty for clogged blood vessels.
Effient works by preventing blood platelets from sticking together, which some experts have speculated may inhibit the body's natural defenses against tumors.
Following publication of a study in June 2010 in the Archives of Internal Medicine, which found that patients given Effient may be 60% more likely to develop certain solid-tumor cancers than those given Plavix, experts have called for new warnings and for doctors to limit prescriptions of Effient until more data is available, recommending that use be limited to a duration of weeks instead of months.
EFFIENT CANCER SIDE EFFECTS: According to data reviewed from clinical trials, which included 13,608 people, patients who take Effient had a higher rate of solid tumors, excluding some skin cancers and brain tumors, than those who received Plavix. The rate was 1.4% with Effient users compared to 0.9% of Plavix users.
Although Eli Lilly has maintained that it is unlikely that Effient side effects increase the risk of cancer, some experts have called for the FDA to add a "black box warning" and indicated that additional studies are necessary before the risk of cancer from Effient can be ruled out.
The potential for Effient cancer lawsuits are being reviewed by lawyers as a result of Eli Lilly's possible failure to adequately research the side effects of Effient and warn about the potential risks associated with use of the medication.
Paul

June 26, 2022 at 10:35 pm

I recently had two stents and the cardiologist put me on parsugrel . I was instructed to initially take a loading dose of 60 mg . Within one hour I had the worst diarrhea that I have ever had in my life . This lasted all night , going to the bathroom every 15 minutes . I then took 10 mg daily and the diarrhea resolved . The next I noticed a swelling in the lymph node on the left side of my neck [Show More]I recently had two stents and the cardiologist put me on parsugrel . I was instructed to initially take a loading dose of 60 mg . Within one hour I had the worst diarrhea that I have ever had in my life . This lasted all night , going to the bathroom every 15 minutes . I then took 10 mg daily and the diarrhea resolved . The next I noticed a swelling in the lymph node on the left side of my neck . This swelling became quite large and painful and has not resolved now going on 3 weeks . I am concerned and if others have had similar stories I would like to know . Paul

Eileen

June 8, 2022 at 2:16 pm

I was put on Effient for 1 1/2 years, after 2 heart stents in left ventricle and had 4 TIAs. Each occurance was worse than the last. I weaned myself off this med and have had no more TIAs since. I also ended up with scarring in my stomach from that medicine.

Martin

November 5, 2021 at 12:53 pm

I was put on effient in Ap;ril 2013 after having stints put in. After a year, I asked to be taken off, but Dr. said I should stay on it. 6 months later in Oct of 2014, I had a cerebral hemorrhage stoke which left me semi paralyzed on my left side. Are their others that have suffered a stroke due to this blood thinner??

Jack

April 27, 2021 at 10:11 pm

Gene, How do you know your stents are clogging. I have 5 stents and was put on Effient 7 years ago. My cardiologist just took a leave of absence and my new cardiologist told me to stop Effient now and should not have been on it this long. I have been endemic for years and for the past year and a half been having lung and cough issues. Not sure why, still having test done.

John

May 23, 2020 at 4:46 am

I took effient in 2017 aftwr I had 3 stints put in ..i took the flu and nearly died from bleeding while on effient while in hospital my cardiologist changed me to plavix

Tommy

December 14, 2018 at 6:26 pm

In 2016 I had a heart attack and had a stent placed in my heart. The medications that I was placed on for the stent was Effient which I took for about a year and a half. Earlier this year I started having stomach discomfort and a feeling of dizziness and at times chest pains. In October I got so bad that I had to go to the Emergency room of a local hospital. When I was seen I was told that my bloo[Show More]In 2016 I had a heart attack and had a stent placed in my heart. The medications that I was placed on for the stent was Effient which I took for about a year and a half. Earlier this year I started having stomach discomfort and a feeling of dizziness and at times chest pains. In October I got so bad that I had to go to the Emergency room of a local hospital. When I was seen I was told that my blood level was very low and was ordered a blood transfusion and was hospitalized for 5 days, while in the hopital I was given a Colonoscopy and Endoscopy, but I was shocked when the results came back saying that I had Colon Cancer. My gastro doctor said that the cancer looked like it had been growing inside of me for about a year, which is the time I was taking Effient. After the biopsy of the cancer my diagnosis was Stage 3 Colon cancer. Is there any way that we can keep the makers of this medication liable for producing a product like this??

Linda

March 8, 2018 at 3:12 am

My Husband was on Effient after suffering a heart attack which he started sometime in 2010 or 2011. In February 2012 he was admitted to the hospital for what ended up being chronic lymphocytic cancer, lymphoma, thrombocytopenia, cryoglobuinanemia vasculitis (which resulted in foot amputation, and Deep vein thrombosis. Along with many other illnesses, prior to that he was never sick or in the hospi[Show More]My Husband was on Effient after suffering a heart attack which he started sometime in 2010 or 2011. In February 2012 he was admitted to the hospital for what ended up being chronic lymphocytic cancer, lymphoma, thrombocytopenia, cryoglobuinanemia vasculitis (which resulted in foot amputation, and Deep vein thrombosis. Along with many other illnesses, prior to that he was never sick or in the hospital. I am wondering if taking the Effient triggered something that caused all these issues which is all blood related.

samuel

March 14, 2017 at 11:46 pm

Experienced excessive prostrate bedding and am now being checked for tumors regularly ..was on it for 5 years but found the limit was 2 years. The episode left me w kidney Damage..

Richard

September 30, 2016 at 2:36 pm

I was placed on effient for a mild increase in troponins and stents. At the same time I developed severe cholycystitis at the same day. They refused to operate because I was on Effient. Afterwards I needed to be hospitalized 5 x's for cholycystotomy tubes and multiple replacements pancreatitis, hepatitis, bleeding around my gallbladder, anemia, MRSA superinfection and cholydocolithisis. All becaus[Show More]I was placed on effient for a mild increase in troponins and stents. At the same time I developed severe cholycystitis at the same day. They refused to operate because I was on Effient. Afterwards I needed to be hospitalized 5 x's for cholycystotomy tubes and multiple replacements pancreatitis, hepatitis, bleeding around my gallbladder, anemia, MRSA superinfection and cholydocolithisis. All because I was on Effient. This lasted a year and I was unable to work

gene

August 31, 2016 at 5:23 pm

I recently had my blood drawn n the medic said my blood was stringy has anyone on effient reported this kind of problem n if I cute my self my blood coagulates on the top of my skin like pudding also my stents that were put in about a year ago are already clogging

Stephen

August 25, 2016 at 12:12 pm

I have been on these medications for over ten years. After have quadruple bypass only to follow with six more heart related incidents requiring five stents. i have taken Effient and a few other blood thinner medications which have caused me many side affects. Not knowing that the manufactures were aware of these possible death threatening side effects have caused me so much depression and weakness[Show More]I have been on these medications for over ten years. After have quadruple bypass only to follow with six more heart related incidents requiring five stents. i have taken Effient and a few other blood thinner medications which have caused me many side affects. Not knowing that the manufactures were aware of these possible death threatening side effects have caused me so much depression and weakness.

JEFFREY

June 11, 2016 at 2:08 pm

HOSP. MANY TIMES FOR BLEEDING UNCONTROLLABLE FROM EFFIENT

Deboria

September 28, 2015 at 9:41 pm

Are these risks increased in individuals having liver damage from statin drugs?

Emery

September 24, 2015 at 8:45 pm

Can I file a law suit for taking effient the doctor put me on it and I don't won't to keep taking it if it couse cancer becouse I took zecor and it damaged my liver

george

December 24, 2014 at 11:01 pm

TOOK ME OFF BLEEDING MULTIPLE ULCERS CHAR BLACK STOOL VERY BAD SMEEL TROWING UP SAME I LOST 40 PERCENT OF MY BLOOD SPENT 7 DAYS IN HOSPITAL I DO NOT WISH THAT ON ANY BODY I U HAVE THIS PROBLEM GO TO ER OUR MAYBE DIE
"*" indicates required fields