Hyundai Elantra Recall Issued Over Power Steering Problems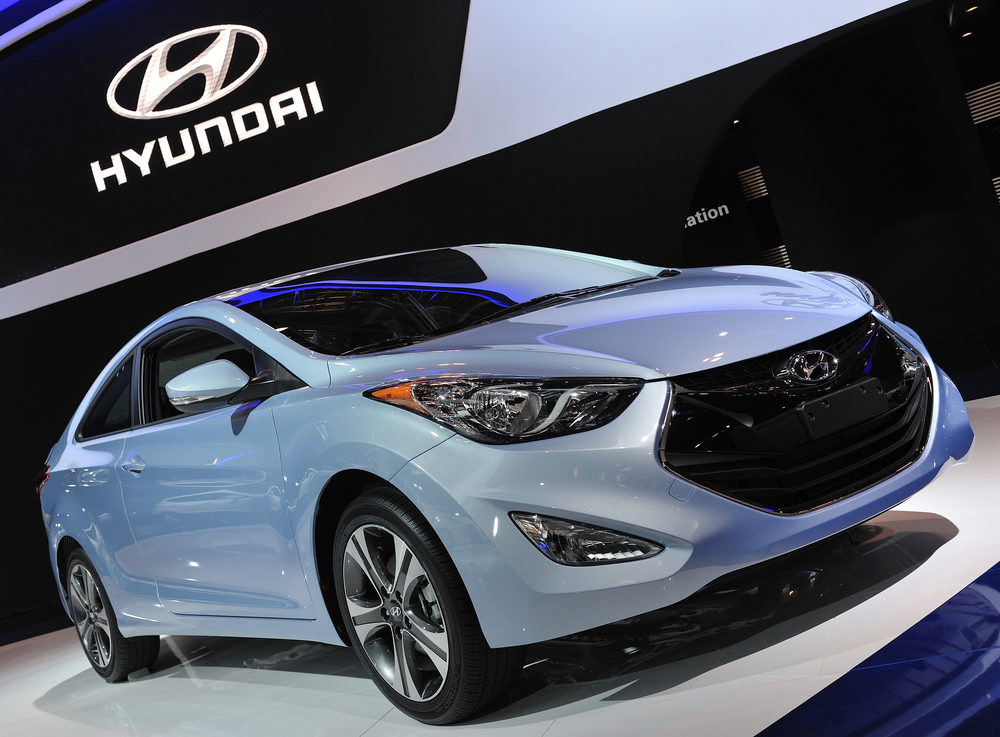 March 02, 2015
By: Russell Maas
Government safety officials have announced a recall of more than 200,000 Hyundai Elantra vehicles, due to problems with the electronic power steering system, which may fail and require drivers to apply extra force to steer the vehicles, increasing the risk of a crash. 
The Hyundai Elantra recall (PDF) was announced by the National Highway Traffic Safety Administration (NHTSA) on February 26, following multiple warranty claims indicating the electronic power steering (EPS) system's torque sensor signal was susceptible to "noise" when the vehicles were started, resulting in the EPS system to default to its manual steering mode. To date, no injuries or accidents have been recorded in relation to the defect.
The EPS makes it easier to steer the vehicle, determining the level of steering assist required at every turn. An analysis of warranty claims to dealers indicated that the torque sensor diagnostic logic within the EPS system may be vulnerable when the vehicles are started, resulting in an incorrect diagnostic code being set. This causes the system to default to its manual power steering mode, making it unexpectedly more difficult to steer.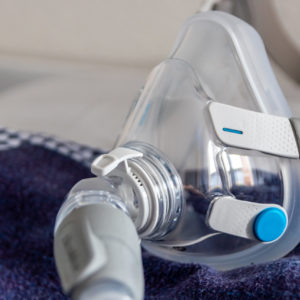 Did You Know?
Millions of Philips CPAP Machines Recalled
Philips DreamStation, CPAP and BiPAP machines sold in recent years may pose a risk of cancer, lung damage and other injuries.
Learn More
In the event that a driver loses powering steering assist, a red "EPS" will become illuminated on the dash display screen and the driver will be forced to apply higher than normal effort to turn the steering wheel.
The level of difficulty to turn the steering wheel will be greatest at lower speeds, increasing the possibility of a crash. In many cases, drivers are prone to accidents because the event is unexpected and they are unfamiliar with operating the vehicle in its manual steering mode.
The recall includes 204,768 model year 2008 through 2010 Hyundai Elantra vehicles manufactured from June 1, 2008 to April 30, 2010, and 2009 through 2010 Elantra Touring models manufactured from November 1, 2008 to April 30, 2010.
Hyundai announced that it will begin notifying owners by certified mail with instructions on how to schedule an appointment at a licensed dealer who will verify the proper orientation of the Electric Power Steering and update the EPS control unit free of charge. An official repair schedule has not been released yet, but customers with further questions may contact Hyundai customer service at 1-855-671-3059 and refer to the recall number 127.
Demian

May 18, 2023 at 12:09 am

2012 elantra car pull to left or right depending on roads grading. Now steering wheel shakes a lot i paid dealership 181$ to tell me it's the Mdps coupler .an 8$ part but install is 396$ what an absolute scam these dealerships should be ashamed. Taking advantage of people like this is not right i also had a faulty starter from the day I brought it home

Robert

May 4, 2023 at 10:23 pm

Have a 2013 Elantra bought new the steering sticks so you have to put pressure on it to correct causing the car to jerk left or right , Hyundai has replaced the steering column. six times, it last a few thousand miles and does it again it is impossible to drive, when its cold it steers fine but as soon as it warms up its jerking all over the road. This car just turned 80 k and Hyundai wants 2800.[Show More]Have a 2013 Elantra bought new the steering sticks so you have to put pressure on it to correct causing the car to jerk left or right , Hyundai has replaced the steering column. six times, it last a few thousand miles and does it again it is impossible to drive, when its cold it steers fine but as soon as it warms up its jerking all over the road. This car just turned 80 k and Hyundai wants 2800. to fix it for it to last one more year,Ill never buy another Hyundai.

Steven

April 20, 2023 at 7:48 pm

2012 Elantra 40,000 with same issue as Gordon Feb. 21, 2022. There is free 1.5" movement an a clicking sound without movement of tires. Clicking sound 1st noted in 2/2016 has dealer ck out an could not hear. No very noticeable with play.

Dilseyette

December 7, 2022 at 8:00 pm

I'm having a problem with my steering wheel and I took it to the dealership and they told me they didn't I see a recall for this problem and told them I almost hit a wall and they still wouldn't check for a recall and on top of that they charged me a 150 dollars to tell me it's the steering column so I'm stuck if I don't pay 1700 to fix it

Michael

November 2, 2022 at 1:19 pm

I just got a 2016 Hyundai Elantra SE. The steering is sticking, and it seems to be getting worse. Not only that the car is not switching gears properly. If you start to go up a hill in 4th gear it starts to bog down. It doesn't want to down shift unless I hit the gas real hard. This can't be good for the engine. It has only 60.000 miles on it. I just paid $18,990 for this piece of crap. I know it[Show More]I just got a 2016 Hyundai Elantra SE. The steering is sticking, and it seems to be getting worse. Not only that the car is not switching gears properly. If you start to go up a hill in 4th gear it starts to bog down. It doesn't want to down shift unless I hit the gas real hard. This can't be good for the engine. It has only 60.000 miles on it. I just paid $18,990 for this piece of crap. I know it should have recalls on these two items, because a lot of people have these same problems. something needs to be done or the engine is going to die, or its going to crash. I can't afford to fix it. Nor should I have to.

Sonia

October 24, 2022 at 10:39 pm

Could not steer car had to tow it .now I'm told it's the power steering pump 2011 Hyundai Elantra touring.

Erik

October 7, 2022 at 2:51 pm

Steering wheel 2018 elantra keeps locking up. Dealership in raleigh charges 260 dollars every time you go have it reset. Same steering locking Problem came back 4 months after dealership reset.

Jim

September 4, 2022 at 5:19 pm

I have a 2013 Elantra with steering issues. As you move the wheel back & forth it feels as though something has broken or come loose. We're concerned about driving it very far or fast. As I've read other complaints I think we all have the same problem. Obviously this should be reason for a recall

Craig

June 30, 2022 at 7:51 am

I have a 2012 Hyundai Elantra Touring and was told by my mechanic (after he already replaced a round plastic wheel that was really worn down which is in the steering column) that I need to replace the whole steering column to the tune of over $2,000.00 I have used this mechanic for years and he is as honest as the day is long so I don't disbelieve him. I can't find anything on line or by Hyundai [Show More]I have a 2012 Hyundai Elantra Touring and was told by my mechanic (after he already replaced a round plastic wheel that was really worn down which is in the steering column) that I need to replace the whole steering column to the tune of over $2,000.00 I have used this mechanic for years and he is as honest as the day is long so I don't disbelieve him. I can't find anything on line or by Hyundai about any recalls in regards to this issue but have owned many cars in my life and have never had an issue with needing to replace a steering column.

Natalie

May 16, 2022 at 12:57 pm

I have a 2014 Hyundai Elantra that I purchased used it had about 50,000 miles on it. I only had it for about 20,000 miles and my steering column has gone out this has caused so many issues and I regret even buying this CAR so I'm having to drive a car that feels like it has no power steering fluid. It's been very hard to steer and I feel like I'm going to get in a car accident with this car one d[Show More]I have a 2014 Hyundai Elantra that I purchased used it had about 50,000 miles on it. I only had it for about 20,000 miles and my steering column has gone out this has caused so many issues and I regret even buying this CAR so I'm having to drive a car that feels like it has no power steering fluid. It's been very hard to steer and I feel like I'm going to get in a car accident with this car one day because it tends to go to the right as we're driving down the freeway. THE WORST CAR EVER.. SINGLE PARENT CANT AFFORD THIS

Erik

April 13, 2022 at 1:45 pm

Went to the dealership in raleigh nc to address the steering coupler issue and the lady at the service desk would not openly admit that there was a problem or a high risk of an accident with the elantra. 2018 value edition. My warranty has expired. It's basically a ticking time bomb waiting to go off.

Darren

February 23, 2022 at 2:21 pm

I replace the part inside the steering wheel column but now I hear a noise it's hardcto move to left or right went to mechanic and they tell me it needs a electric pump on it I purchase this car in 2019

Gordon

February 21, 2022 at 2:27 pm

I have a 2012 Elantra that has play and a clicking sound in the steering. My understanding is that the star piece is defective. Will Hyundai fix this under a recall?

jo

July 31, 2021 at 6:04 pm

coupling on my 2009 Elantra 50,000 miles on it Felt strange going down 208 could hardly control it kept jumping up and down Had to take to a mechanic in Hawthorne he found the coupler in steering wheel was worn it just fell apart No recall on this but from what I have been reading this is very common with the Elantra's I was lucky I didn't get hurt they need to fix this before someone is hur[Show More]coupling on my 2009 Elantra 50,000 miles on it Felt strange going down 208 could hardly control it kept jumping up and down Had to take to a mechanic in Hawthorne he found the coupler in steering wheel was worn it just fell apart No recall on this but from what I have been reading this is very common with the Elantra's I was lucky I didn't get hurt they need to fix this before someone is hurt I read someone replaced this coupling 3 times that crazy

JOSHUA

April 25, 2021 at 11:28 pm

So I have a 09 Elantra that was affected by recall 127. I am the second owner. Original owner received recall notice and took vehicle to be serviced. Have the repair invoice. Apparently the "fix" was a "flash" of the EPS computer module that was supposed to recalibrate the faulty sensor. Well that obviously didn't fix the issue because the car was "fixed" Oct. of 2015 at 20,129 miles and it's now[Show More]So I have a 09 Elantra that was affected by recall 127. I am the second owner. Original owner received recall notice and took vehicle to be serviced. Have the repair invoice. Apparently the "fix" was a "flash" of the EPS computer module that was supposed to recalibrate the faulty sensor. Well that obviously didn't fix the issue because the car was "fixed" Oct. of 2015 at 20,129 miles and it's now 2021 and the car only has 35,014 miles on it! That's correct, you read that right. Bought it from my grandmother who didn't drive it much at all. My question is since the recall remedy was just a reprogramming and not a replacement am I entitled to the replacement of the recalled item?

DAYNA

February 3, 2021 at 4:31 am

PLEASE FILE A COMPLAINT ABOUT YOUR VEHICLE'S ISSUES. https://www-odi.nhtsa.dot.gov/VehicleComplaint. THAT IS WHAT I DID TODAY. BOUGHT MY 2014 HYUNDAI ELANTRA LIMITED LAST SEPT 2020. THE CAR DRIVES GREAT FOR JUST DAILY DRIVING BUT GETTING OUT ON THE HIGHWAY, THE STEERING WANTS TO STICK JUST SLIGHTLY AND I HAVE TO FIGHT IT LEFT AND RIGHT TO KEEP IT IN THE CENTER OF THE LANE. I HAVE NO CLICKING N[Show More]PLEASE FILE A COMPLAINT ABOUT YOUR VEHICLE'S ISSUES. https://www-odi.nhtsa.dot.gov/VehicleComplaint. THAT IS WHAT I DID TODAY. BOUGHT MY 2014 HYUNDAI ELANTRA LIMITED LAST SEPT 2020. THE CAR DRIVES GREAT FOR JUST DAILY DRIVING BUT GETTING OUT ON THE HIGHWAY, THE STEERING WANTS TO STICK JUST SLIGHTLY AND I HAVE TO FIGHT IT LEFT AND RIGHT TO KEEP IT IN THE CENTER OF THE LANE. I HAVE NO CLICKING NOISE OR ANY WARNING LIGHTS COME ON. I FILED THE COMPLAINT BECAUSE I DON'T KNOW IF THE ISSUE COULD GET WORSE.

Son

December 22, 2020 at 6:51 am

Hi. I'm having the same problem. My 2010 Hyundai elantras EPS came on today, while driving. It already had the recall for it few years back. Currently my car needs the flex coupling that i haven't gotten fixed yet. So wonder if the EPS is on because of that maybe. And hoping it's not the whole steering column thing. I used a ODB reader, but it shows no codes. I unplugged my battery for 30 mins. An[Show More]Hi. I'm having the same problem. My 2010 Hyundai elantras EPS came on today, while driving. It already had the recall for it few years back. Currently my car needs the flex coupling that i haven't gotten fixed yet. So wonder if the EPS is on because of that maybe. And hoping it's not the whole steering column thing. I used a ODB reader, but it shows no codes. I unplugged my battery for 30 mins. And now the EPS flash's on and off now. Any advice? Thanks.

Tabitha

July 28, 2020 at 5:35 pm

I just bought a 2012 Hyundai alantra. i love it. goes smoothly but only thing i noticed is that when i am driving straight the wheel stiffens but nothing bad. i read since its electronic it does this when just cruising. Is that normal? i have no clicking noise. steering wheel isnt stiff at all. just when i drive straight. Is this normal?

vincent

April 7, 2020 at 4:30 pm

EPS light on and clicking sound in steering,steering wheel wont lock

Adzoa

March 31, 2020 at 3:40 am

If they know about this issue, Hyundai shoot replace parts at no cost to the customer. My steering system is almost dead....please assist

Adzoa

March 31, 2020 at 3:40 am

If they know about this issue, Hyundai shoot replace parts at no cost to the customer. My steering system is almost dead....please assist

Jacqueline

February 29, 2020 at 1:42 pm

2014 Elantra limited engine make noise, power steering making noise. Engine rebuild Before 60000 miles, emission canister, alternator, battery all at the same time. Why isn't this model part of the recall for engine and power steering?

Milta

February 25, 2020 at 6:46 pm

Recall 127 my Hyndai Elantra 2008 turned off several times in the middle of the highway, I have taken the vehicle to several mechanics and spent over 2,000 or more in repairs but the car continued to turn off despite my efforts and many mecanics. Three green letters pop up on the dashboard and as I was driving the letters EPS suddenly appear the steering wheel became stiff and I could hardly move [Show More]Recall 127 my Hyndai Elantra 2008 turned off several times in the middle of the highway, I have taken the vehicle to several mechanics and spent over 2,000 or more in repairs but the car continued to turn off despite my efforts and many mecanics. Three green letters pop up on the dashboard and as I was driving the letters EPS suddenly appear the steering wheel became stiff and I could hardly move the wheel. With the help of family got the car Infront of my house but I ran out of money to pay more to fix it. Finally, I found out about the recall and decided to call bring the car in as they said they would fix it, only to call me and tell me they are not fixing the recall and stated the failure wasn't caused by the recal, they are now refusing to pay and are making me pay diagnostic fees and over 700.00 of repairs. All I want is for them to fix the recall and the EPS I have small children and the car has turned off because of this the wheel became stiff and the green letter EPS how can this not be a clear factor in the functioning of this vehicle. I feel this is wrong does anyone have any advise?? My name is Milta Hyndai is refusing to fix any of the recalls

Tameka

November 9, 2019 at 1:30 am

My steering failed to work properly while driving home, got really stiff and illuminated EPS LIGHT on dash board, took it to 2 mechanic and both said replace the power steering rack! I heard the thud noise whenever i started the car for months and didnt know where it was coming from ,also replaced my tie rod ends twice because theres a rattling noise when i drive if i barely hit a pothole or anyt[Show More]My steering failed to work properly while driving home, got really stiff and illuminated EPS LIGHT on dash board, took it to 2 mechanic and both said replace the power steering rack! I heard the thud noise whenever i started the car for months and didnt know where it was coming from ,also replaced my tie rod ends twice because theres a rattling noise when i drive if i barely hit a pothole or anything, thought that was the culprit. I hope this helps someone/ save a life.

Barbara

September 24, 2019 at 1:12 am

My 2012 Hyundai Elantra steering wheel has started making clicking sounds. This can be heard while driving making short turns and while sitting still turning the wheel side to side. What is the problem..

Fred

September 16, 2019 at 6:21 pm

Just started to hear clicking noise. Icon shows in dashboard.

Vincent

August 13, 2019 at 12:53 am

2009 Hyundai elantra clickihg sound in steering wheel

G

July 3, 2019 at 5:02 pm

Power Steering failed on my 2014 Hyundai Elantra Limited edition. The description is the same as other Elantra power steering failures, where it loses power steering, I turn it off and on, and its ok for a while, then it repeats. After a few times, it does not reset. I am convinced that the root issue is the same, yet I am not able to get it fixed at no cost. I am not sure how I can reach Hyundai [Show More]Power Steering failed on my 2014 Hyundai Elantra Limited edition. The description is the same as other Elantra power steering failures, where it loses power steering, I turn it off and on, and its ok for a while, then it repeats. After a few times, it does not reset. I am convinced that the root issue is the same, yet I am not able to get it fixed at no cost. I am not sure how I can reach Hyundai USA or other authority to get their attention. Any suggestions to flag this will help.

Marci

June 27, 2019 at 3:57 am

My Mom bought a 2013 Elantra with just over 10k miles in August 2017. Two weeks later she drove it on the freeway and it started jumping lanes then rolled multiple times. Over a dozen surgeries to save her left arm. Have pictures of her arm when it was degloved. They had to remove the latissimus muscle on her right side to cover the broken bone. She still struggles to perform simple tasks. No n[Show More]My Mom bought a 2013 Elantra with just over 10k miles in August 2017. Two weeks later she drove it on the freeway and it started jumping lanes then rolled multiple times. Over a dozen surgeries to save her left arm. Have pictures of her arm when it was degloved. They had to remove the latissimus muscle on her right side to cover the broken bone. She still struggles to perform simple tasks. No notice of a recall and nothing for pain and suffering. Wishing we could pursue legal action before the statute of limitations expires. My Dad was dying of cancer when that car almost killed my Mom!!!!

B

August 6, 2017 at 12:59 am

My 2010 Elantra Touring just started having these problems and it's a tour of the 3rd circle of Hell so far. Hyundai's "customer service" is a joke. The snotty twat waffle I called the last time talked to me like I was a retarded child and said "Sir,there is no recall and I don't know where you got your misinformation". I never got a certified letter,nothing.The dealer said I need a $1900 steeri[Show More]My 2010 Elantra Touring just started having these problems and it's a tour of the 3rd circle of Hell so far. Hyundai's "customer service" is a joke. The snotty twat waffle I called the last time talked to me like I was a retarded child and said "Sir,there is no recall and I don't know where you got your misinformation". I never got a certified letter,nothing.The dealer said I need a $1900 steering column.I'm pissed. :-(

Michelle

May 4, 2017 at 3:48 pm

I just seen this recall notice reguarding Hyundai Elantras. I had absolutely no idea. I have a 2010 myself. I went searching on the internet due to my steering wheel making a clicking noise when I turn the wheel, and I found this. At times when I start my car it will make a loud squealing noise. I recently went into service at the dealership on 03/30 a little over 1 month ago, and my car should no[Show More]I just seen this recall notice reguarding Hyundai Elantras. I had absolutely no idea. I have a 2010 myself. I went searching on the internet due to my steering wheel making a clicking noise when I turn the wheel, and I found this. At times when I start my car it will make a loud squealing noise. I recently went into service at the dealership on 03/30 a little over 1 month ago, and my car should not be squealing, nor should it be making a clicking noise. I am a single parent with a 4 year old and I do not want to get into an accident. Any suggestions???

Tiffany

March 24, 2017 at 4:03 pm

Just purchased a 2013 Elantra from CarMax and took it in because it was jumping all over the road when I hit a bump, was pulling to the left and was just hard to steer sometimes. Was told my torque sensor needs to be calibrated. I hope this isn't going to be an on-going problem.

Kelly

February 11, 2017 at 3:15 pm

I have a 2016 Elantra and my steering sticks all the time and you have to correct it .ive taken it to the dealership once already and they say there's nothing wrong with it but it does it all the time I'm almost scared to drive it because I'm afraid eventually I won't be able to steer at all .i bought it new and it has 20,000 miles on it I'm taking it back to the dealership Monday there should def[Show More]I have a 2016 Elantra and my steering sticks all the time and you have to correct it .ive taken it to the dealership once already and they say there's nothing wrong with it but it does it all the time I'm almost scared to drive it because I'm afraid eventually I won't be able to steer at all .i bought it new and it has 20,000 miles on it I'm taking it back to the dealership Monday there should definitely be a recall on this

Barry

February 8, 2017 at 3:01 pm

I too have a 2015 Elantra and the steering wheel "sticks" cuasing me to oversteer when correcting. Took it to the dealership and they couldn't find anything wrong. It's an intermittent problem but once it starts to stick it doesn't stop. It may do it one day and not the next. Very aggravating. What casn i do?

ROBERT

January 10, 2017 at 12:30 am

I have a 2013 elantra and my steerring sticks so when you try to correct it over corrects. The dealer fixed the problem in 2015 but its back again and magically they cant find what they did to it the last time. First the lie about the gas mileage now this, im not impressed at all. Also dont know if you guys ever had this problem but mine ticks like hell when its cold, sounds like an old sewing mac[Show More]I have a 2013 elantra and my steerring sticks so when you try to correct it over corrects. The dealer fixed the problem in 2015 but its back again and magically they cant find what they did to it the last time. First the lie about the gas mileage now this, im not impressed at all. Also dont know if you guys ever had this problem but mine ticks like hell when its cold, sounds like an old sewing machine till it warms up.

Benjamin

August 20, 2016 at 1:38 am

This is a big safety issue my son's steering on his 2015 Hyundai Elantra failed 4 times 2 time it was on the freeway call the dealer on the 4th time they disclosed to me there was not a recall on this particular vehicle they took a diagnostic on the vehicle and concluded that the electrical power system on the steering column was defective this issue is really going to injury somebody this is a bi[Show More]This is a big safety issue my son's steering on his 2015 Hyundai Elantra failed 4 times 2 time it was on the freeway call the dealer on the 4th time they disclosed to me there was not a recall on this particular vehicle they took a diagnostic on the vehicle and concluded that the electrical power system on the steering column was defective this issue is really going to injury somebody this is a big safety issue for the steering column to malfunction sense this same mechanical issue has been happening since 2008 I believe it calls for Class action lawsuit

Ileana

July 13, 2016 at 12:46 am

omg.. on june 19 2016 i had an accident with my elantra,, no one ever called me for a recall or even sent me a letter . My car was totaled. i felt the steering a little hard but didn't know why. i had time to move over and not hit the other car but since i could not turn the wheel there was nothing i could do...i have a recording of the noise it made cause i was going to take it to the mechanic th[Show More]omg.. on june 19 2016 i had an accident with my elantra,, no one ever called me for a recall or even sent me a letter . My car was totaled. i felt the steering a little hard but didn't know why. i had time to move over and not hit the other car but since i could not turn the wheel there was nothing i could do...i have a recording of the noise it made cause i was going to take it to the mechanic the following monday. thank go no one got hurt but im out one car ..

Merline

May 11, 2016 at 10:41 am

Had four recalls on 2010 Hyundai Elantra. The radio was an after market that was put on a brand new car when I purchased it from a dealership. 6-2-15 my car stopped working, refused to start road side started it I took it to a dealership stayed there for over 3 weeks. I received no loaner, no refund for the rentals. Still fighing with Hyundai and they refused to assist. My was covered under the fa[Show More]Had four recalls on 2010 Hyundai Elantra. The radio was an after market that was put on a brand new car when I purchased it from a dealership. 6-2-15 my car stopped working, refused to start road side started it I took it to a dealership stayed there for over 3 weeks. I received no loaner, no refund for the rentals. Still fighing with Hyundai and they refused to assist. My was covered under the factory warranty and was under miles 32,000

Laura

February 10, 2016 at 1:31 pm

My nephew wrecked my 2010 Elantra and I only received the recall notice a couple of weeks before the accident. I'm really baffled that when I contacted Hyundai multiple times about recalls and had the brake light recall fixed last year this recall was never mentioned to me.

Frances

December 2, 2015 at 7:00 am

Our 2010 Elantra Started making noise in the steering wheel and it gradually is gettig harderto steer We called the dealer and they said to bring it in We are afraid to drive it the 30 min drive to the dealer after reading the crash problems others are having Will call dealer to have them come pick it up. Hope they will respect customer camplaints

Stan

October 15, 2015 at 4:17 pm

My daughter also crashed and totaled her car in Jun 2015. The steering failed. What did you guys do? Did Hyundai replace your vehicles?

sonja

August 9, 2015 at 6:06 pm

Same thing happened to my sister today coming from work. She was trying to control the steering n crashed on the railing. Car is totaled.

James

June 12, 2015 at 11:59 am

i owned one of the Hyundai cars the elantra and it was the worst day of my life when j crashed 2/10/2015 and i still didnt knoe why until i got the recll lettrt
"*" indicates required fields