Elderly Drivers with ADHD Face Higher Auto Accident Risks, Study Warns
October 12, 2023
By: Katherine McDaniel
Older drivers with attention-deficit/hyperactivity disorder (ADHD) are more likely to receive traffic tickets, engage in hard-braking maneuvers and be involved in an auto accident, according to the findings of a new study.
ADHD is a chronic condition that causes difficulties maintaining focus, and may result in hyperactivity or impulsivity. While it is one of the most common neurodevelopmental disorders of childhood, in some cases it can persist well into adulthood.
In a report published last week in the medical journal JAMA Network Open, Columbia University researchers warn that drivers between the ages of 65 and 79 with ADHD were more than twice as likely to be involved in an auto accident compared to drivers of similar age without the disorder.
ADHD symptoms are known to impair driving abilities, and may make drivers more prone to getting a speeding ticket, having their license suspended, or causing an accident. Drivers with the disorder also may have decreased reaction times and trouble concentrating while driving, which makes them more likely to collide with another vehicle or obstacle.
Researchers found that elderly drivers diagnosed with ADHD faced an increased risk of having to slam on the brakes while driving by 7 percent, an increased risk of getting a traffic ticket of 102 percent, and an increased risk of crashing the vehicle by 74 percent.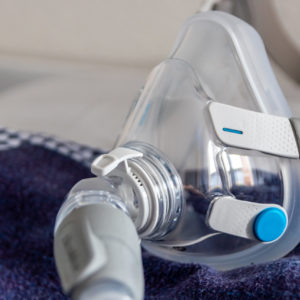 Did You Know?
Millions of Philips CPAP Machines Recalled
Philips DreamStation, CPAP and BiPAP machines sold in recent years may pose a risk of cancer, lung damage and other injuries.
Learn More
ADHD Driving Risks
It is well established that older adult drivers have significantly higher fatal accident rates than drivers aged 30 to 59 years old, and previous research has shown that younger drivers with ADHD were more likely to engage in unsafe driving behaviors that increased the risk of a motor vehicle crash.
Experimental studies using driving simulators have also revealed that drivers with ADHD drove at higher speeds, changed lanes more frequently, had worse control of their vehicle, and were more likely to collide with an obstacle than participants without ADHD.
Both the proportion of licensed drivers age 65 or older, and the number of adults diagnosed with ADHD, have increased in recent years. In this latest study, researchers sought to determine how much of an increased driving risk an elderly driver faced behind the wheel if they had ADHD.
The researchers analyzed data on approximately 2,832 drivers age 65 to 79 years-old from Ann Arbor, Michigan; Baltimore, Maryland; Cooperstown, New York; Denver, Colorado; and San Diego, California. Participants installed a recording device in their vehicle to document the number of hard-braking events they made and the total miles they drove for a period of up to 44 months.
According to the findings, older drivers with ADHD reported getting into 27.1 auto accidents for every 1 million miles they drove, compared to only 13.5 accidents per 1 million miles driven by older drivers without ADHD.
The findings also  indicate elderly ADHD drivers had to slam on the brakes 1.35 times per 1,000 miles, compared to 1.15 hard-braking events  per 1,000 miles for individuals without ADHD. Older drivers with ADHD also had traffic ticket rates of 22.47 per 1 million miles, compared to 9.74  for drivers without ADHD.
"As observed in this prospective cohort study, older adult drivers with ADHD may be at a significantly elevated crash risk compared with their counterparts without ADHD," the researchers concluded. "These findings suggest that effective interventions to improve the diagnosis and clinical management of ADHD among older adults are warranted to promote safe mobility and healthy aging."
Increased Car Accident Risks for Older Drivers
The study comes amid increasing concerns in recent years about older driver safety, particularly in the face of rapidly changing vehicle technology.
A study published last month in the Journal of the American Geriatrics Society indicated that nearly two-thirds of older adults with serious cognitive impairments continue to drive on U.S. roads and highways. The findings also indicated 36 percent of caregivers for older drivers reported having concerns over them driving at night, in inclement weather, or in heavy traffic.
The AAA Foundation for Traffic Safety and researchers from the University of Utah published a study in July 2019, which found that technology designed to reduce driver distractions in new vehicles might actually increase the risk of a car accident for older drivers, as they often have to look away from the road due to the complexity of the programs.
The NHTSA recommends that older drivers check with their doctor or pharmacist to determine if any prescription or over-the-counter medications they take may impair judgement, or affect reflexes or alertness while driving. It also recommends they visit a qualified mobility dealer for vehicle modifications that can accommodate specific needs, as well as training for how to use the equipment.
"*" indicates required fields