Powerful Sedatives Overprescribed to Elderly: Study
January 02, 2015
By: Martha Garcia
New research suggests that certain sedatives, such as Xanax and Valium, are often over-prescribed for elderly patients, placing them at an increased risk of impaired mental faculties, falls, addiction and withdrawal symptoms. 
In a study published in the medical journal JAMA Psychiatry on December 17, researchers examined a class of sedative drugs known as benzodiazepines, finding that they are widely overprescribed by primary care doctors, especially among older patients.
Researchers examined data from the LifeLink LRX Longitudinal Prescription database in 2008, which includes information from more than 60% of all retail pharmacies in the United States. The study found that more than five percent of adults in the U.S. ages 18 to 80 use benzodiazepines, like Valium and Xanax, and use increased in the elderly and among women.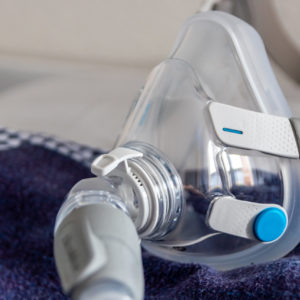 Did You Know?
Millions of Philips CPAP Machines Recalled
Philips DreamStation, CPAP and BiPAP machines sold in recent years may pose a risk of cancer, lung damage and other injuries.
Learn More
Overall, nearly one-third of older adults used tranquilizers, mostly women. Researchers say the findings are especially surprising considering benzodiazepines are a group of drugs which doctors typically say should not be prescribed for long-term use, particularly in the elderly.
While use for younger age groups was noted, it increased with age. About three percent of patients 18 to 35 and five percent of patients 36 to 50 used benzodiazepines in 2008.
More than seven percent of patients 51 to 64 years of age and nearly nine percent of patients aged 65 to 80 regularly used drugs like Valium. The report revealed more than six percent of men and nearly 12% of women aged 60 to 80 used drugs like Xanax.
The report indicated use was nearly twice as prevalent in women than in men and long term use increased from 15% in younger aged patients to more than 31% in older patients.
Sedative Risks Heightened In Elderly Patients
Benzodiazepines, like Xanax, Valium and Ativan, are powerful sedatives used to treat insomnia and anxiety. The American Geriatrics Society recommends these drugs should generally not be prescribed to older patients.
Side effects can include delirium, dementia, impaired cognition and mobility, and increases the risk of falls, which can be especially harmful in older patients. It can also lead to dependence and withdrawal symptoms when patients stop taking the medications.
Mark Olfson, lead author of the study, said this is especially a problem for a vulnerable group like elderly patients who can have an increased risk of falls and dementia.
This was noted even more as a problem considering most prescriptions for the drugs are received from primary care doctors instead of psychiatrists.
This rate decreased with age as well; about 15% of younger patients received their prescriptions from a psychiatrist, while only just under six percent of patients older than 64 received their prescriptions from psychiatrists.
Another editorial published in JAMA Psychiatry concerning the topic also focused on the use of these drugs in the U.S. The editorial said drugs like Valium and Xanax are used "predominantly in elderly persons, mostly women, and for long periods of time."
The editorial also said older patients tend to use the medications longer than other patients and said it was not as effective as a treatment for insomnia and anxiety.
Nicholas Moore, M.D., Ph.D., author of the editorial, said the effects of drugs like Valium and Xanax tend to wear off after a few weeks and patients experience initial improvement. They then try to stop taking the medication and experience withdrawal symptoms, including the symptoms they are often trying to treat, like insomnia and anxiety.
"The usual conclusion is 'You see, they work. When I stop them, I get worse'," wrote Moore. "This would not be a major issue if benzodiazepines were truly useful (preferably life-saving) and reasonably risk-free."
Moore says drugs like Xanax should be classified with dangerous and addictive substances, limiting the time it is used and the number of refills allowed.
Doctors advise patients who are looking to treat anxiety and insomnia to turn to other treatments, like lifestyle changes, to avoid using Valium. They recommend certain changes, including increasing exercise, exposure to natural light, yoga, drinking warm milk at bedtime and using relaxation tapes.
"*" indicates required fields