Portola Moves Closer To Eliquis Reversal Agent
April 21, 2015
By: Irvin Jackson
Portola Pharmaceuticals indicates that it is one step closer to confirming a reversal agent for Eliquis, a member of a new generation of anticoagulants that have been linked to reports of uncontrollable bleeding problems. The latest findings suggest that the antidote to reverse the blood thinning effects of Eliquis may also see use across other members of this class, including Xarelto.
A series of novel oral anticoagulants have been introduced in recent years as superior alternatives to warfarin, which has been the go-to blood thinner for decades to prevent strokes among patients with atrial fibrillation. Known as Factor Xa inhibitors, members of this class include the widely advertised medications Eliquis, Xarelto and Pradaxa
Although the medications have been rapidly adopted within the medical community, because they are reportedly easier to use than warfin, none of these new-generation blood thinners were introduced with an antidote or reversal agent. While doctors can quickly stop the blood thinning effects of warfarin, not such antidote is available in the event of a bleeding emergency among users of Eliquis, Xarelto and Pradaxa. As a result, thousands of reports involving severe injuries and deaths have been linked to incidents of uncontrollable bleeding among users.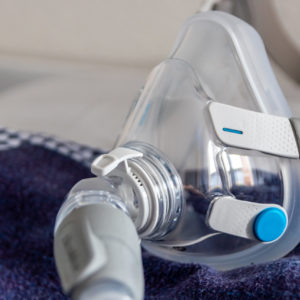 Did You Know?
Millions of Philips CPAP Machines Recalled
Philips DreamStation, CPAP and BiPAP machines sold in recent years may pose a risk of cancer, lung damage and other injuries.
Learn More
Earlier this month, Portola Pharmaceuticals announced that phase 3 trials of andexanet alfa suggest that the drug could be a working reversal agent for the Eliquis. The company said the drug met its primary and secondary endpoint goals.
The antidote has already been designated as a breakthrough therapy by the FDA, and in the latest study on more than 30 test subjects, Portola officials say it was well tolerated, with no serious adverse events. The full data from the findings are to be presented at an upcoming scientific meeting.
"These important findings show that andexanet alfa has the potential to treat a broad group of patients who require an antidote, including those requiring longer-duration reversal and those in which only short-duration reversal is necessary to address the patient's needs," Portola's executive vice president for research and development, Dr. John T. Curnutte, said in the press release. "Given the highly statistically significant efficacy results we have seen in Phase 2 and Phase 3 studies across oral and injectable Factor Xa inhibitors, we believe andexanet alfa has the potential to be a first-in-class antidote for patients taking a Factor Xa anticoagulant who suffer a major bleeding episode or require emergency surgery."
The company plans to have initial data from a Phase 4 study by the end of 2015.
These findings come following other trials which show that the drug also has potential to be a reversal agent for the blood thinner Xarelto, suggesting it may have use across the entire class of new blood thinners.
Bleeding Lawsuits Preceded Rush To Develop Blood Thinner Antidotes
As the popularity of the new generation of drugs has increased, concerns have emerged about the bleeding risk of Xarelto, Pradaxa and Eliquis.
Pradaxa (dabigatran) was the first member of this class to hit the market, introduced by Boehringer Ingelheim in October 2010. As the medication rose in popularity, more than 4,000 Pradaxa lawsuits were filed on behalf of former users who alleged that inadequate warnings about the lack of a reversal agent were provided for consumers and the medical community. Following several years of litigation, a Pradaxa settlement agreement was announced last year, with Boehringer Ingelheim agreeing to pay $650 million to resolve the claims for an average of about $150,000 each.
Xarelto (rivaroxoaban) was introduced in 2011, as the second member of this class, and it has since grown to become the best seller of the two. Bayer and Johnson & Johnson now face a growing number of Xarelto lawsuits, which raise nearly identical allegations from former users who suffered severe bleeding problems.
Eliquis (apixaban) was approved by the FDA in early 2013, and Bristol-Myers Squibb has aggressively marketed the medication in direct-to-consumer advertisements to increase use, even though it also lacks a currently approved reversal agent. To date, Elquis has not been targeted by a large number of complaints or lawsuits, but that may change as its popularity increases.
The FDA also recently announced the approval of a fourth member of this class, Savaysa (edoxaban), which will be marketed by Daiichi Sankyo.
Each of the Factor Xa inhibitor drug manufacturers are working to be the first to obtain approval for a reversal agent, which will provide a clear market advantage and increase the safety of the medication.
In June, the FDA granted Breakthrough Therapy Designation to the drug idarucizumab, being developed by a reversal agent for Pradaxa. In November, Boehringer Ingelheim, which is developing the drug, issued a press release claiming that idarucizumab can reverse the effects of Pradaxa.
The FDA breakthrough status for both the potential reversal agents puts the drugs' development on a fast track, as many observers indicate that the new blood thinner which releases a reversal agent first may claim a significant increase in its market share among blood thinners used to prevent strokes in patients with atrial fibrillation.
"*" indicates required fields