Eliquis Wrongful Death Lawsuit Filed Over Irreversible Bleed
June 24, 2015
By: Irvin Jackson
After thousands of Pradaxa lawsuits and Xarelto lawsuits have been filed over uncontrollable bleeding problems experienced by users, Bristol-Myers Squibb now faces a similar lawsuit over side effects of Eliquis, a third member of this controversial new-generation of oral anticoagulants.
In a complaint (PDF) filed in the U.S. District Court for the Southern District of New York on June 15, Deborah J. Herschell alleges that Eliquis caused the wrongful death of her husband, Donald, after he experienced irreversible bleeding while using the anticoagulant.
Donald Herschell began taking Eliquis for the treatment of atrial fibrillation in August 2014, and the complaint indicates that he experienced a gastrointestinal hemorrhage and died on October 21, 2014; less than three months later.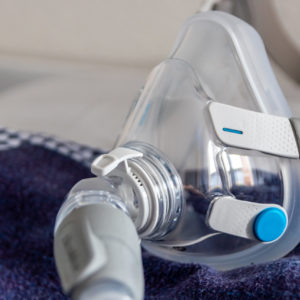 Did You Know?
Millions of Philips CPAP Machines Recalled
Philips DreamStation, CPAP and BiPAP machines sold in recent years may pose a risk of cancer, lung damage and other injuries.
Learn More
Eliquis is part of a new class of anticoagulants prescribed for prevention of strokes among patients with atrial fibrallation, known as Factor Xa inhibitors. More widely used members of this class include Xarelto and Pradaxa, which have each been linked to similar lawsuits brought on behalf of former users.
Pradaxa was the first member of this new generation of blood thinners to hit the market, introduced by Boehringer Ingelheim in October 2012. Xarelto was the second member, introduced by Bayer and Janssen Pharmaceuticals in 2011. Bristol-Myers Squibb introduced Eliquis in 2012.
Each of the drugs have been aggressively marketed as superior replacements for Coumadin (warfarin), which has been the go-to anticoagulation therapy for decades. The manufacturers are all competing to gain the advantage in this lucrative market, indicating that the new-generation treatments are easier to use and require less monitoring than warfarin.
While all blood thinners carry a risk of bleeding, Eliquis, Pradaxa and Xarelto have all been linked to a large number of incidents involving uncontrollable hemorrhaging that doctors were unable to stop.
Unlike warfarin, which has an effective antidote available that doctors can use to counteract the blood thinning effects of the drug, there are no approved reversal agents for Eliquis, Pradaxa or Xarelto. As a result, many doctors have reported being unable to control or stop bleeding problems that develop among users of of these new drugs, potentially increasing the risk of severe injury or death.
Eliquis Bleeding Risk
According to the complaint filed by Herschell, Bristol-Myers Squibb committed fraud during the clinical trial used to obtain FDA approval for Eliquis, known as ARISTOTLE. The drug maker allegedly failed to note at least one patient death on Eliquis, the loss of subjects to follow up, falsified records and made dispensing errors that involved claiming certain subjects were getting Eliquis when thy were not. The complaint also claims that some of the clinical trial records "disappeared" just before the FDA made a site visit during the clinical trial, and that the loss of the records was done on the order of Bristol-Myers Squibb employee.
"Instead of admitting the major errors and frauds involved in the ARISTOTLE study, defendants misleadingly stated publically that they were submitting 'additional data' to the FDA, and to this date have never publically acknowledged the missing and incorrect data submitted to the FDA, which would be of concern to prescribing physicians and the public," the lawsuit states.
Herschell is pursuing claims against Bristol-Myers Squibb for negligence, strict product liability, breach of warranty, fraudulent misrepresentation, fraudulent concealment, negligent misrepresentation, fraud and deceit, wrongful death, and violation of consumer laws, seeking both compensatory and punitive damages.
The complaint raises nearly identical allegations to those filed against Boehringer Ingelheim, Bayer and Janssen in recent years.
Following several years of litigation, Boehringer Ingelheim agreed to pay about $650 million in Pradaxa settlements in May 2014, with an average of about $150,000 awarded to former users who experienced severe and sometimes fatal bleeds.
A steadily growing number of lawsuits over Xarelto side effects have been filed over the past year, with more than 500 cases currently pending in the federal court system, where the litigation has been centralized before U.S. District Judge Eldon E. Fallon in the Eastern District of Louisiana for coordinated pretrial proceedings.
A small group of Xarelto cases are being prepared for early trial dates, which are designed to help the parties gauge how juries may respond to certain evidence and testimony that is likely to be offered throughout the litigation. Known as "bellwether" cases, if the drug makers fail to reach Xarelto settlements or another resolution for the cases following these early trials, they could face individual trial dates in courts throughout the U.S.
Herschell's wrongful death complaint is one of the first known Eliquis lawsuits filed against Bristol-Myers Squibb. However, as the drug maker continues to aggressively market the drug, and more patients are switched to this newer medication, it is expected that a growing number of complaints will be filed in the coming months and years.
Tags:
Atrial Fibrillation,
Bleeding,
Blood Thinners,
Bristol Myers Squibb,
Coumadin,
Eliquis,
Gastrointestinal Bleeding,
Pradaxa,
Warfarin,
Wrongful Death Lawsuit,
Xarelto
Image Credit: |
"*" indicates required fields