Elmiron Lawsuit Filed Over Vision Loss and Permanent Retinal Damage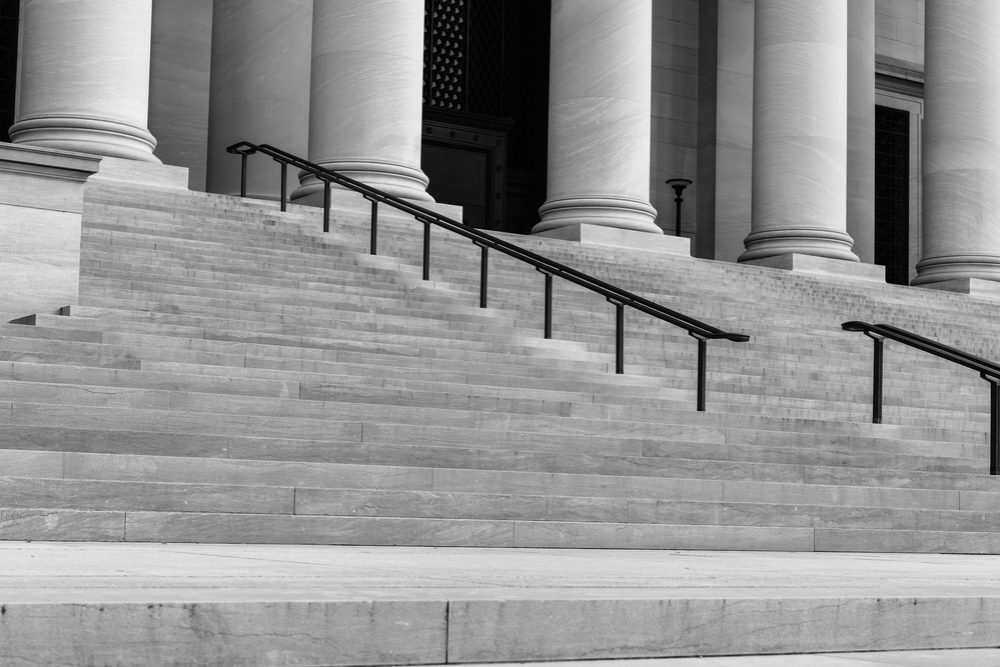 April 14, 2020
By: Irvin Jackson
According to allegations raised in a product liability lawsuit filed against Johnson & Johnson and its Janssen Pharmaceuticals subsidiary, side effects of Elmiron caused a Connecticut woman to suffer retinal macula dystrophy and permanent vision loss following use of the bladder pain drug for more than a decade.
Kimberly Pelczar filed the complaint (PDF) in the U.S. District Court for the District of Connecticut on March 26, indicating that the drug makers have misled users of Elmiron and the medical community, failing to disclose reports of retinal damage associated with long-term use of the medication.
Elmiron (pentosan polysulfate sodium, or PPS) has been sold by Johnson & Johnson's Janssen subsidiary since 1996, under a licensing agreement with a subsidiary of Teva Pharmaceutical, which developed the medication for treatment of interstitial cystitis and painful bladder symptoms, and is also named as a defendant in the lawsuit.
Pelczar indicates she began using Elmiron in 2005, and continued to take the drug on a regular basis, since there is no cure or treatment for her medically diagnosed painful bladder or interstitial cystitis. About ten years after she started using Elmiron, Pelczar indicates she began to experience visual symptoms and was ultimately diagnosed with a permanent retinal injury and vision loss in 2019, which the lawsuit indicates was caused by Elmiron toxicity.
Although the medication has been marketed as a safe and effective treatment for decades, and does not contain any warnings in the U.S. about the risk of vision loss, a growing number of studies and case reports published in recent years have suggested an association between Elmiron and retinal damage, which is known as pigmentary maculopathy or atypical maculopathy.
Given the lack of warnings and information provided about the Elmiron vision loss risks to ophthalmologists and urologists, many users experiencing symptoms have been misdiagnosed with other retinal disease, such as age-related macular degeneration, pattern dystrophy and other problems.
'[T]here have been more than a dozen papers published in medical literature regarding the atypical maculopathy associated with Elmiron use," according to the complaint. "Despite these publications, Defendants have made no change to the label or taken any steps to warn the medical community or users of the drug regarding these effects."
Since the retina is especially susceptible to the effects of systemic drugs like Elmiron, and has minimal ability to regenerate, the lawsuit points out that it is critical for eye care professionals to be aware of potentially toxic drug side effects, so that they can carefully monitor patients for changes in vision.
Macular retinopathy from Elmiron may cause deterioration in the retina where vision is keenest, resulting in loss of detailed vision over time.
In a case report published in February, Harvard researchers outlined Elmiron vision problems experienced by a 69-year old woman, whose eyes have continued to deteriorate six years after ending use of the medication
"Defendants ignored reports from patients and health care providers throughout the United States of Elmiron's failure to perform as intended, and injuries associated with long term use which led to the severe and debilitating injuries suffered by Plaintiff, and numerous other patients," the lawsuit states. "Rather than doing adequate testing to determine the cause of these injuries or rule out Elmiron's design as the cause of the injuries, Defendants continued to market Elmiron as a safe and effective prescription drug for interstitial cystitis."
The lawsuit presents claims of strict liability, violation of Connecticut's Products Liability Act, design defect and negligence.
"*" indicates required fields