Enbrel side effects could include risk of serious infections, tuberculosis
May 04, 2008
By: AboutLawsuits
A new "black box" warning has been added to Enbrel regarding side effects which could increase the risk of tuberculosis, bacterial sepsis and other infections. The warning indicates that Enbrel side effects could lead to a risk of serious infections which may require hospitalization or possibly lead to death. (Link: FDA MedWatch).
Enbrel (etanercept) is an injection prescribed for treatment of rheumatoid arthritis, plaque psoriasis, psoriatic arthritis, ankylosing spondylitis and juvenile idopathic arthritis. It is marketed and sold by Amgen, Inc. and Wyeth, and was originally approved by the FDA in 1998.
Indications about the possibility of infections associated with Enbrel were previously printed in bold-face type in the package insert. However, those warnings will be strengthened and placed in a prominent "black box", which is the strongest warning that can be placed on a prescription medication.  The warning will also contain information about the occurrence of tuberculosis among those taking Enbrel.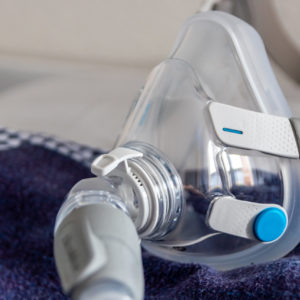 Did You Know?
Millions of Philips CPAP Machines Recalled
Philips DreamStation, CPAP and BiPAP machines sold in recent years may pose a risk of cancer, lung damage and other injuries.
Learn More
Remicade and Humira, which are other medications used to treat rheumatoid arthritis, have had "black box" warnings about the risk of side effects that could lead to tuberculosis. The FDA has indicated that since rare cases of tuberculosis have also been seen in patients treated with Enbrel, it is necessary to place the boxed warning on Enbrel as well.
Rheumatologists, dermatologists and other healthcare providers have been advised to screen patients for latent tuberculosis infection before prescribing Enbrel, to reduce the risk of TB as a side effect of the drug. They have also been advised to educate patients about the symptoms of infection and to monitor for infection signs and symptoms during and after treatment with the drug.  (Link: Amgen/Wyeth Dear Healthcare Professional Letter).
Pam

January 3, 2012 at 2:34 am

My 23-year-old son has been taking Enbrel for approximately three years for the treatment of plaque psoriasis and just this week has tested positive for Latent Tuberculosis. When do we start holding the pharmaceutical companies responsible? First, he gets psoriasis and now TB. This poor kid can't catch a break. I keep reading about it, but not really getting any answers regarding his possible[Show More]My 23-year-old son has been taking Enbrel for approximately three years for the treatment of plaque psoriasis and just this week has tested positive for Latent Tuberculosis. When do we start holding the pharmaceutical companies responsible? First, he gets psoriasis and now TB. This poor kid can't catch a break. I keep reading about it, but not really getting any answers regarding his possible future health.

Catherine

November 30, 2011 at 3:33 am

I just started Enbrel around Febuary and was really excited as I was sick of my psoriasis. I was happy with the results as my skin cleared up so quickly. But not long afterward I started to feel sick. I finished with Enbrel a few months ago and my psoriasis is back ( was expecting that) but I still feel sick. My main problem is total lack of appetite and getting sick especially in the morning! I l[Show More]I just started Enbrel around Febuary and was really excited as I was sick of my psoriasis. I was happy with the results as my skin cleared up so quickly. But not long afterward I started to feel sick. I finished with Enbrel a few months ago and my psoriasis is back ( was expecting that) but I still feel sick. My main problem is total lack of appetite and getting sick especially in the morning! I lost weight and do not want to but find it difficult to eat. My doctor said that it could be an ulcer which is caused by bacteria. Has anyone had the same problems after taking this drug. I am worried about my health and am sad as I thought that this would be the miracle cure. Before taking Enbrel I was perfectly fine but since taking it I am a different person! Totally depressed with no energy and worried!!

Liza

June 24, 2011 at 11:13 am

I took various prescriptive medications for many years in the 90's some that were newly released by the FDA---less than 5 years. Years later, many of these medications I took were either recalled or known to have very serious, life threatening side effects associated with them. Clinical trials that drug companies have to do before their drugs can be marketed to consumers, that is, released by the [Show More]I took various prescriptive medications for many years in the 90's some that were newly released by the FDA---less than 5 years. Years later, many of these medications I took were either recalled or known to have very serious, life threatening side effects associated with them. Clinical trials that drug companies have to do before their drugs can be marketed to consumers, that is, released by the FDA is, in my opinion, insufficient in measuring the risks involved in taking the drugs long term. I have come to believe that the real "clinical trials" only just begin when the FDA gives their "stamp of approval" for mass marketing of the drug to all consumers. With what I've experienced and witnessed by others, I am not an advocate of taking newly released drugs, FDA approved drugs ( 5 years or less). If you consider that long term use is potentially "life-long" for many people you can see that clinical trials do not adequately measure long term use. I always do research on any drug the doctor wants to prescribe because many times the doctors themselves don't know much about the drugs that the "drug reps" are promoting. I've been out on sales calls with these manufacture drug reps and they spend more time waiting to see the doctors than in front of them educating the doctors on the drugs they're peddling! Be cautious and remember that new drugs do not have the stability, reputation, or efficacy that older patent-expired drugs do. But drug manufacturers are all about PROFITS, so they will continue trying to bring newer drugs to market that are supposedly "better" than older drugs for that no longer generate the high profit margins they want. Unfortunately, there is often much greater RISK. Whether the drugs kill you or not, living with the side effects may make you miserable and life will be a living hell! There are too many UNKNOWNS on newer drugs which is a huge risk in and of itself. We all need to pay more attention to the risks and potential dangers of putting foreign chemicals into our bodies without knowing anything for sure. Everyone's body chemistry is so different and will react differently. These many side-effects are risks that deserve nothing less than our thorough consideration to make an informed decision. Unfortunately sometimes these UNKNOWNS are too great for the "good" they're suppose to do. Extensively research the drugs in consideration and DON'T believe everything your doctor tells you--- at least half the time, they don't know either, and the other half of the time, they're receiving "kick-backs" from the manufacturing companies for the number of prescriptions they write or the conferences they conduct. Doctors don't work for us, they work for the pharmaceutical companies--unless you're an elitest and paying them $200,000 a year to be at your beck and call. Just my opinion, but in the world of health care and pharmaceuticals, it's PROFITS before people! The only respectable health care that exists in the US today is palliative and hospice health care which serves and cares for end of life patients in the most humane and dignified of ways.

Liza

June 24, 2011 at 10:41 am

I took various prescriptive medications for many years in the 90's some that were newly released by the FDA---less than 5 years. Years later, many of these medications I took were either recalled or known to have very serious, life threatening side effects associated with them. Clinical trials that drug companies have to do before their drugs can be marketed to consumers, that is, released by the [Show More]I took various prescriptive medications for many years in the 90's some that were newly released by the FDA---less than 5 years. Years later, many of these medications I took were either recalled or known to have very serious, life threatening side effects associated with them. Clinical trials that drug companies have to do before their drugs can be marketed to consumers, that is, released by the FDA is, in my opinion, insufficient in measuring the risks involved in taking the drugs long term. I have come to believe that the real "clinical trials" don't begin when the FDA gives their "stamp of approval" for mass marketing of the drug. With what I've experienced and witnessed by others, I am not advocate of taking newly released drugs, FDA approved drugs ( 5 years or less). Long term is potentially "life-long" for many people and clinical trials do not adequately measure long term use. I always do research on any drug the doctor wants to prescribe because many times the doctors themselves don't know much about the drugs that the "drug reps" are promting. I've been out on sales calls with these manufacture drug reps and they spend more time waiting to the doctors than front of them educating the doctors on the drugs they're peddling! Be cautious and remember that new drugs do not have the stability, reputation, or efficacy that older patent-expired drugs do. But drug manufacturers are all about PROFITS, so they will continue trying to bring newer drugs to market that are supposedly "better" than older drugs for that no longer rake in the high profit margins for them. Unfortunately, there is much greater RISK. Sometimes that risk or the UNKNOWNS are too great for the "good" they're suppose to do. Do your research/homework and don't believe everything your doctor tells you---because at least half the time, they don't know either.

Eva

April 6, 2011 at 5:16 pm

After 5 doses of Enbrel I came down with severe diarrhea with cramping. Four months after I discontinued the treatment, I am still suffering from this condition.

heather

March 16, 2011 at 11:07 pm

Terry, I see that you posted a while ago, but I will tell you, in case you still check here, I am on enbrel and have been for years. I started on it for psoriasis, and it did help quite a bit. So I went on an extended vacation, and neglected to bring enough, thinking it would be okay. DO NOT JUST STOP TAKING THIS DRUG. I had a full blown flare up of not just my psoriasis, but also, every joint[Show More]Terry, I see that you posted a while ago, but I will tell you, in case you still check here, I am on enbrel and have been for years. I started on it for psoriasis, and it did help quite a bit. So I went on an extended vacation, and neglected to bring enough, thinking it would be okay. DO NOT JUST STOP TAKING THIS DRUG. I had a full blown flare up of not just my psoriasis, but also, every joint in my body became swollen, and I could not walk for two weeks. I now also have thyroid problems, which vary between hypo and hyper. I had psoriasis ONLY when I started enbrel. I will now need it forever.

Terry

May 11, 2010 at 9:43 pm

I am just finishing my 3 month regimen of 2 doses a week and will begin one a week. My plaque psoriasis is completely clear. What worries me the most is potential side affects. It is wonderful to be psoriasis free but it would be nice to be in remission without the Enbrel. Has anyone taken it for a while and stopped and stayed clear?

Donna

March 22, 2010 at 9:54 pm

I take 1 50mg shot 1x a week. the first 4 no problem but on the 5th one I had a local reaction to the injection. red & inflammed & each one since gets a little larger area envolved. I can't tell that it has helped me that much yet, for the kind of risk envolved.

Len

November 17, 2009 at 5:59 pm

I was in a clinical trial where Enbrel was used to determine if a NEW drug (stelera) was comparable. I had little to no psoriasis but after 12 injections with Enbrel my condition became exacerbated. The test drug made ALL lesions disappear, but they returned after the last test dosage. I was sure that the Enbrel was the causal effect of my condition which lasts to this day.

treena

October 22, 2009 at 2:16 pm

I was on Enbrel for 3mth and in that little bit of time frame that i took it the worst time that i have ever imagin joint pain and stiffness ! And they say it is suppose to help you with ARTHITIS NOT MAKE YOU GET IT! Pretty weird I didn't have it before i started the ENBREL.

Jen K.

October 15, 2009 at 4:43 pm

Severe RA & Sjogrens. Have been on Enbrel for 4 years. Diagnosed w/ breast cancer 1 month ago. Why??? Enbrel needs further testing investigating.

Catherine

February 27, 2009 at 4:29 pm

Hi I have bad RA and i have been on Enbrel 1996 in 2001 I got Breast Cancer stage 2 I called the company and ask if anyone got cancer from Enbrel they told me no so I still take it. Thanks, Cathy

Enbrel Lawsuits — AboutLawsuits.com

May 10, 2008 at 6:13 pm

[...] "black box" warning added in 2008 also included information about cases of tuberculosis associated with use of Enbrel injections. The FDA and manufacturers indicated that healthcare providers should screen their patients for [...]
"*" indicates required fields