Infections Linked To Reprocessed Urological Endoscopes Under Investigation, FDA Announces
April 02, 2021
By: Irvin Jackson
Federal health regulators are warning about infection risks with urological endoscopes, indicating hundreds of serious infections and at least three deaths have been linked to devices which may not have been properly cleaned between procedures.
The FDA issued a letter to healthcare providers on April 1,attempting to raise awareness among health care providers about the risk of infections linked to reprocessed urological endoscopes, highlighting Medical Device Reports (MDRs) received in recent years that have resulted in an investigation by regulators.
According to the agency, it received more than 450 reports involving infections with cystoscopes, cystourethroscopes and ureteroscopes from January 1, 2017 through February 20, 2021. These included reports of post-procedure patient infections as well as other possible issues involving contamination of the devices linked with the reprocessing (cleaning and sterilizing) process.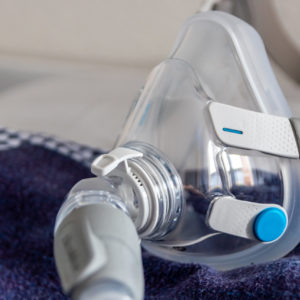 Did You Know?
Millions of Philips CPAP Machines Recalled
Philips DreamStation, CPAP and BiPAP machines sold in recent years may pose a risk of cancer, lung damage and other injuries.
Learn More
Among the reports which identified the devices involved, either Olympus Corporation or Karl Storz were noted as the manufacturer. The devices are all classified as urological endoscopes which are used to examine patients' urinary tracts.
Three cases involved patient deaths; all of which occurred outside of the United States, according to the FDA, and each of those involved Olympus devices..
"While some reports indicate the potential causes could be inadequate reprocessing or device maintenance issues, we're also evaluating other possibilities, including device design or the reprocessing instructions in the labeling," Dr. Jeff Shuren, director of the FDA's Center for Devices and Radiological Health, said in a press release. "Although we believe that the risk of infection is low based on available data, we're reminding health care providers how important it is to follow the labeling and reprocessing instructions to properly clean and reprocess the devices, including accessory components."
The letter to healthcare providers lays out several recommendations by the FDA. The agency calls on providers to carefully follow the manufacturers' reprocessing instructions, be aware that reusable accessories may have different reprocessing instructions; and to be certain to follow the applicable instructions for disassembly of the endoscope and the other components for reprocessing procedures. In addition, the FDA urged medical personnel not to use damaged devices or those which have failed a leak test, to develop schedules for routine inspections and maintenance, and to discuss the benefits and risks of these devices with their patients.
Similar to Duodenoscope Problems
The FDA warning suggests these devices face similar problems which plagued another type of endoscopes, known as duodenoscopes, for years.
Duodenoscopes are used during endoscopic retrograde cholangiopancreatography (ERCP) procedures, but difficulties cleaning device manufactured by several different companies have resulted in reports of serious hospital infection outbreaks, typically involving aggressive, antibiotic-resistant "superbugs", which have caused a number of severe injuries and deaths.
Questions about the safety of the devices first emerged after a  duodenoscope infection outbreak at UCLA's Ronald Reagan Medical Center in February 2015, involving carbapenem-resistant enterobacteriaceae (CRE) infections that resulted in at least seven infections and two deaths. At least 200 other patients had to undergo testing after being placed at risk by duodenoscopes manufactured by Olympus Corp.
The infections were linked to problems with the "reprocessing" instructions provided by the manufacturer, which are used to clean the devices for use by another patient. FDA reviewers determined that the instructions sent out at the time were inadequate, and that even if the recommended steps were followed to clean ERCP endoscopes, flaws in the design may allow them to become easily contaminated.
Ultimately, the FDA gave up on finding a guaranteed reprocessing process, and urged the medical industry to transition to disposable duodenoscopes instead.
The FDA urges health care providers and patients to report any adverse events associated with cystoscope, ureteroscope, and cystourethroscope devices to the FDA MedWatch Adverse Event Reporting Program.
Tony

April 5, 2021 at 5:17 am

I had a stent implanted september 2020 here in Canada due to a 5x7mm kidney stone lodged outside my right kidney in my ureter. Upon removal of the stent, I've been having prostatic pain and burning ejaculation; all of which isn't related to any STI.. I'm wondering if any other males have had similar issues or relatable?
"*" indicates required fields