Mixing Energy Drinks And Alcohol Increases Risk of Injury: Study
March 24, 2017
By: Irvin Jackson
Canadian researchers indicate that the side effects of energy drinks when mixed with alcohol can significantly increase the risk of injury, suicide, and risk-taking behavior. Although similar concerns previously resulted in a ban on manufactured alcohol energy drinks in the U.S., many bars still offer the mixed cocktails.
In a study published in the Journal of Studies on Alcohol and Drugs, researchers with the Centre for Addictions Research at the University of Victoria in Canada indicate that mixing alcohol and energy drinks may lead to drinkers take unnecessary risks, underestimating their level of inebriation, potentially causing self-harm and suicidal tendencies.
Researchers reviewed 13 previous studies on the effects of alcohol mixed with energy drinks (AmED). Most were conducted in the United States. All but three of the studies linked mixing alcohol with drinks like Monster and Red Bull to an increased risk of injury.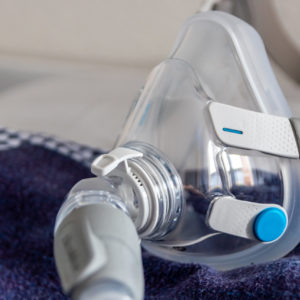 Did You Know?
Millions of Philips CPAP Machines Recalled
Philips DreamStation, CPAP and BiPAP machines sold in recent years may pose a risk of cancer, lung damage and other injuries.
Learn More
"A pattern emerged across several studies indicating that AmED users tend to report higher levels of alcohol consumption and binge drinking than non-AmED users," the researchers noted. "In addition, the results suggested that more alcohol was typically consumed during AmED sessions relative to either alcohol-only sessions or average alcohol consumption."
The study notes that there is significant variability between the studies and their methodologies, preventing the researchers from being able to precisely quantify how much the risk of injury was increased by mixing alcohol and energy drinks. However, the authors said that alcohol energy drinks appears to multiply the risk several times over, depending on the circumstances.
"The research provides some support for the association between AmED use and increased risk of injury, but the substantial variability in harm outcomes and methodology makes it difficult to determine the extent of this risk," the researchers concluded. "Future research is needed to expand on the current knowledge and respond to the limitations existing within the literature. Increased knowledge and understanding of the relationship between AmED use and injury could be crucial in informing both the public and public health policy."
This study is not to first to raise concerns over mixing alcohol and energy drinks. In fact, those concerns got products which pre-mixed alcohol and energy boosting supplements together banned several years ago in the U.S.
The combination of alcohol and energy drinks has been linked to a number of health risks, especially among underage drinkers and college students, often involving binge drinking and other reckless behavior. A 2007 study by researchers from Wake Forest University found that mixing alcohol, a depressant, and caffeine, a stimulant, can cause the drinker to be unaware of how intoxicated they actually are. The study found that college students who mixed caffeine and alcohol were more likely to be hurt, injured, ride with an intoxicated driver, or take advantage of someone else sexually.
In late 2009, the FDA issued a letter to the manufacturers of alcoholic energy drinks, indicating that the practice of adding caffeine to alcoholic beverages fell under the control of the Federal Food, Drug and Cosmetic Act, and asked the manufacturers of products like Four Loco and Joose to provide evidence establishing that it is safe and legal. The move essentially resulted in the shut down of the alcoholic energy drink market.
However, bartenders and consumers are still able to mix non-alcoholic energy drinks with alcohol, and it remains a common practice that is widely marketed by energy drink manufacturers.
Energy Drink Health Concerns
Some energy drinks contain up to 400 mg of caffeine per can. In comparison, a cup of coffee typically has around 100 mg of caffeine. Caffeine poisoning can occur in adults at levels higher than 400 mg a day; however children under 12 can experience caffeine poisoning at only 2.5 mg per 2.2 pounds of body weight.
Several studies have found that consumption of only a couple energy drinks over a several week period can cause increased blood pressure and heart arrhythmias, which can cause long-term heart problems. In March 2016, the American Heart Association indicated that the overuse of energy drinks could cause increased heart problems including heart attacks, sudden cardiac arrest and other potentially life-threatening complications.
Another study published in the Journal of the American Medical Association (JAMA) in November 2015, found that consuming just one can of Rockstar energy drink led to an increased risk of heart problems and high blood pressure among young, healthy adults.
The FDA is currently investigating health concerns surrounding the drinks, after a number of adverse event reports were submitted in recent years connecting energy drinks to severe injuries and deaths.
According to information released in 2012, at least 37 adverse event reports had been received by the FDA involving health problems from Monster Energy drinks, including at least six deaths.
Amid aggressive marketing by the manufacturers, energy drink sales increased 240% between 2004 and 2009, and the number of caffeine overdose emergency room visits increased from 1,128 in 2005 to 16,055 in 2008. Approximately 56% of those visits involved individuals between the ages of 12 and 25 years.
In recent years, a number of energy drink lawsuits have been filed on behalf of otherwise healthy young adults who suffered sudden heart problems within hours after drinking the beverages, alleging that the manufacturers placed their desire for profits before the safety of consumers.
"*" indicates required fields