Energy Drinks May Increase Risk of Cardiac Events, Researchers Warn
March 16, 2015
By: Martha Garcia
While beverages like Red Bull, Monster and Rock Star have become more popular in recent years, increasing research continues to emerge that suggest users may face serious health risks from the energy drinks. A new study suggests that the beverages may dramatically increase a person's resting blood pressure, especially if they typically drink little or no caffeine daily, which may increase the risk of cardiac events.  
Researchers from the Mayo Clinic presented their findings on March 14, at the American College of Cardiology's 64th Annual Scientific Session in San Diego.
In the study, researchers gave 25 young adults between the ages of 19 and 40 either one can of commercially available energy drink or a placebo drink. They also assessed their blood pressure and heart rate 30 minutes before having the drink and 30 minutes after having the drink.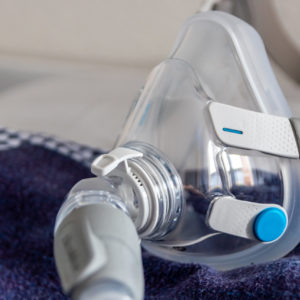 Did You Know?
Millions of Philips CPAP Machines Recalled
Philips DreamStation, CPAP and BiPAP machines sold in recent years may pose a risk of cancer, lung damage and other injuries.
Learn More
Participants who had energy drinks experienced a rise in blood pressure compared to those who had the placebo drink. Researchers also found the effect was the most dramatic in people who typically did not consume much caffeine.
Blood pressure increased by more than double in adults who consumed energy drinks during the study, but typically drank little caffeine daily, compared to those that had the placebo drink.
The findings of the study are similar to those of a study published last year, when French research identified a link between energy drinks and serious heart problems, including increased risk of angina, irregular heartbeats and sudden death.
"We know that energy drink consumption is widespread and rising among young people," said lead author Anna Svatikova, M.D., Ph.D., at the Mayo Clinic. "Concerns about the health safety of energy drinks have been raised. We and others have previously shown that energy drinks increase blood pressure."
Overall, healthy young adults who do not drink caffeine regularly experienced a greater rise in resting blood pressure after drinking an energy drink. Participants who typically drank caffeine daily also had an increase in blood pressure, but not as significantly as in the caffeine-naive participants.
Researchers categorized a caffeine-naive participant as consuming less than 160 mg of caffeine per day, the amount of caffeine often found in one cup of coffee. Participants were considered regular caffeine users if they drank 160 mg of caffeine per day or more.
Energy Drink Heart Concerns
The results of the study have researchers concerned that energy drinks may increase the likelihood of people suffering other serious cardiac events, like a heart attack or  irregular heartbeat after drinking an energy drink.
Another study published in 2013 linked the consumption of energy drinks to causing more forceful heart contractions, also potentially leading to other serious cardiac events.
"Now we are seeing that for those not used to caffeine, the concern may be even greater," said Svatikova. "Consumers should use caution when using energy drinks because they may increase the risk of cardiovascular problems, even among young people."
A wrongful death lawsuit filed against Monster Energy Drinks, is set to go to trial in April. The plaintiffs indicate the product caused cardiac arrest and death in a 19 year old consumer who drank at least two 16-ounce cans of the energy drink within 24 hours,.
The case is expected to go before the California Superior Court next month. The family of the teen who died is alleging the energy drink was directly involved in causing the cardiac event that lead to her death and the manufacturer failed to adequately warn consumers of potential risks of heart problems, including heart attack, cardiomyopathy, cardiac arrhythmia and enlarged heart.
"*" indicates required fields