Energy Drink Problems Linked to Over 1,675 Poison Center Reports This Year
August 11, 2015
By: Russell Maas
More than 1,675 reports of problems involving exposure to energy drinks have been received poison control centers throughout the United States so far this year, mostly involving children. 
The American Association of Poison Control Centers (AAPCC) issued an alert update on it's website this week, warning about the risk of energy drink problems.
Sold under popular brand names like Monster, Red Bull and Rockstar, energy drinks contain highly concentrated amounts of sugar, caffeine, and other stimulants, such as yerba mate, taurine, cacao, and guarana among many others.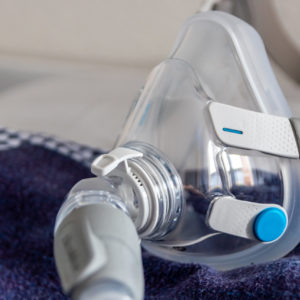 Did You Know?
Millions of Philips CPAP Machines Recalled
Philips DreamStation, CPAP and BiPAP machines sold in recent years may pose a risk of cancer, lung damage and other injuries.
Learn More
Despite the popularity of energy drinks among teens and young adults, they have been linked to a risk of caffeine overdose and serious health problems.
Between January 1, 2015 and July 31, 2015, poison centers received reports of 1,675 exposures to energy drinks, including 998 reports of problems involving children 18 and younger.
The association is urging consumers to use caution and common sense when consuming energy drinks, indicating that potential energy drink problems that may be caused by consuming too many of the beverages or drinking one too fast may include nausea, vomiting, delirium, seizures, increased heart rate, kidney problems, increased blood pressure and other side effects.
According to the AAPCC, caffeinated drinks and other stimulant substances contained in energy drinks serve no beneficial purpose in the diets of children and adolescents.
The recommended dose of caffeine for children under the age of 18 is no more than 100mg per day which is equivalent to the amount in one cup of coffee, according to the medical journal Pediatrics. Many energy drinks contain more than three times this amount of caffeine in a single serving.
Energy Drink Health Concerns
Studies over the last several years have linked the use and overuse of energy drink supplements to many serious side effects including heart attacks, kidney problems, seizures, hiked blood pressures, insomnia, and cerebrovascular incidents that have caused the killing of nerves and cells in certain areas the body.
The FDA has received dozens of adverse event reports involving popular energy drinks, including at least six deaths linked to Monster energy drinks along since 2003.
Between October 2010 and September 2013, more than 5,000 calls were received by poison control centers regarding energy drink consumption concerns, and nearly 40% of the calls specifically addressed children under the age of six consuming Monster energy drinks.
About one-third of these calls involved children experiencing serious adverse health consequences that required medical treatment from the result of seizures, nausea, vomiting, chest pains, and erratic heart rhythms. Reports from the Institute of Medicine estimates fewer than half of all poisonings in the U.S. are reported to the National Poison Data system, suggesting that the true number of childhood injuries with energy drinks is substantially higher than the data reflects.
In September 2013, four Democratic Senators called on 17 manufacturers of popular energy drinks to stop marketing the highly caffeinated products to children as reports of injuries and fatalities continued to be reported to the FDA. Their calls requested for the companies to stop selling their products in schools K-12 and refrain from marketing to the youth. Common marketing practices for energy drinks to target teens is to sponsor sporting events, promotion over social media, handing out samples at common teen hangouts, concerts, and even at SAT prep course venues.
Although most companies were reluctant to adopt the recommended guidelines, certain distributors such as Arizona, Celsius, XYIENCE, and Coca-Cola, committed to not market their energy drink products to youth. However, the four companies that make up more than 90% of the energy drink market, including the makers of Red Bull, Monster, Rockstar and Dr. Pepper/Snapple, declined to commit to these practices.
Consumers and the parents and caregivers of children and adolescents should be cautious when allowing them to drink energy drinks, as the potential consequences could be severe, the AAPCC warns. The group also recommended that consumers should watch for certain reactions from energy drink consumption such as insomnia, restlessness, headaches, chest pains, dehydration, tremors, nausea, vomiting, and mood changes in teens who are common users. If there are concerns regarding the use of the energy drinks or any questions, a poison control center can be reached 24 hours a day at 1800-222-1222 for free expert advice.
"*" indicates required fields