Energy Drink Risks for Kids Results in Warnings for Parents
September 05, 2013
By: Martha Garcia
Medical emergencies involving children who consumed popular energy drinks, such as Monster, Red Bull and Rockstar, are on the rise and may lead to future patterns of addiction, according to a warning issued by health experts at Rutgers University.
Hospital emergency rooms are seeing more energy drink related injuries involving young children and adolescents. Many of these emergencies include seizures, heart palpitations and even death, according to Steven Marcus from the New Jersey Poison Information Education System (NJPIES) at Rutgers New Jersey Medical School.
Poison control centers are getting an increasing amount of calls concerning adolescents suffering problems after consuming energy drinks, which often contain high levels of caffeine and sugar, two ingredients that can wreak havoc on the body.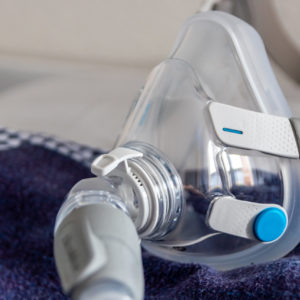 Did You Know?
Millions of Philips CPAP Machines Recalled
Philips DreamStation, CPAP and BiPAP machines sold in recent years may pose a risk of cancer, lung damage and other injuries.
Learn More
Children under the age of six who drank caffeinated energy drinks accounted for more than half of all energy drink toxicity cases involving kids, according to the U.S. National Poison Data System.
Several studies have identified potentially severe side effects of energy drinks. Researchers from the University of Miami found energy drinks may lead to toxicity and caffeine overdose. The highly caffeinated drinks may also aggravate existing health conditions, such as diabetes, seizures and behavioral disorders.
Energy drinks may lead to other side effects as well, including tremors, trouble falling asleep, anxiety, nausea and vomiting. Many experts agree, offering children high access to beverages like Monster or Red Bull may allow adolescents the opportunity to develop addictive habits.
Energy Drinks and Addiction
Adolescents will often drink the beverage quickly, before feeling the effects of the drink. They may often want to consume another within a short time. This cycle may create an addictive pattern to the immediate rush of energy, setting them up for later risky addictive behavior when faced with drugs and alcohol.
Physically active kids may not be exempt from the risk category either. High School and collegiate athletes often turn to energy drinks to sustain higher levels of energy during tough workouts or grueling sports practices and games. This can be dangerous during high heat, sometimes proving fatal; especially considering energy drink consumption can lead to dehydration, health experts say.
To that end, the American Medical Association has called for a ban on the marketing of energy drinks to adolescents under the age of 18, at least until more research is conducted on the energy drink risks for kids. However, some critics say that is not enough, calling for a complete ban on consumption of energy drinks by children.
The levels of caffeine in an energy drink may vary from 6 milligrams to 242 milligrams per serving and many energy drink manufacturers do not disclose the amounts in their products. Unlike cola soft drinks, most energy drinks are not regulated by the FDA, since they are sold as "dietary supplements". Whereas a Coke or Pepsi can contain a maximum of 71.5 milligrams in a 12 ounce can, many energy drinks contain up to five times that amount.
The energy drink controversy recently came to the forefront of media attention after the family of a 19 year old California resident filed a wrongful death lawsuit against the makers of Monster Energy Drinks. According to the lawsuit, the teen allegedly died after suffering cardiac arrest after drinking two 16-ounce cans of Monster within a 24-hour period.
The teen was described as a "habitual" drinker of Monster, drinking two or more cans of the beverage daily over a period of three years. The lawsuit alleges the makers do not adequately warn consumers of the dangerous levels of caffeine.
This is at least the second Monster energy lawsuit to be filed after a child's death. In 2012, a 14-year old girl from California died after suffering cardiac arrest. The family filed a complaint against Monster, alleging the girl suffered cardiac arrest after consuming two 24-ounce Monster drinks within a 24-hour period.
The City of San Francisco also recently filed a lawsuit against the makers of Monster Energy, alleging the manufacturer is endangering children by marketing their products to youth.
Despite the concerns, sales for energy drinks skyrocketed last year to $12.5 billion, with no signs of slowing. Experts are wary, with energy drinks becoming widely popular and marketed everywhere at every age level, more serious injuries are bound to occur.
"*" indicates required fields