EPA Issues Partial Ban On Some Flame Retardant, Fuel and Lubricant Chemicals
June 28, 2019
By: Martha Garcia
Four chemicals commonly used in flame retardants, fuels and lubricants may face a partial ban, due to risks they pose to human health..
The U.S. Environmental Protection Agency (EPA) issued a press release on June 21, announcing a proposed rule (PDF) that would result in a nearly full ban on two chemicals, a partial ban on two other chemicals, and no ban on a fifth chemical.
The chemicals in question are referred to as persistent bioaccumulative and toxic substances, or PBTs, including: decabromodiphenyl ether (decaBDE) a flame retardant; phenol isopropylated phosphate 3:1 (PIP 3:1) a flame retardant used in consumer products, lubricant, and hydraulic fluid; 2,4,6-tris(tert-butyl) (2,4,6-TTBP) an additive for fuels and lubricants; pentachlorothiophenol (PCTP) is a chemical used to make rubber pliable; hexachlorobutadiene (HCBD) is used as a solvent and hydraulic, heat transfer or transformer fluid.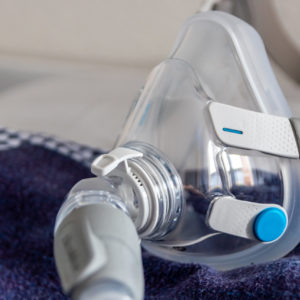 Did You Know?
Millions of Philips CPAP Machines Recalled
Philips DreamStation, CPAP and BiPAP machines sold in recent years may pose a risk of cancer, lung damage and other injuries.
Learn More
Each of the chemicals are known to have toxic side effects on humans, and to accumulate in the body.
DecaBDE may impact human development, have neurological effects, and is carcinogenic.
PIP (3:1) can cause harm to the reproductive system, as well as neurological and developmental effects. 2,4,6-TTBP can potentially effect the liver and human development. Research on PCTP has shown side effects to the liver and reproductive system.
The proposed rule would prohibit some actions regarding manufacturing, import, processing, and distribution of the chemicals, except for HCBD. The rule also puts into place record keeping regulations.
Most uses of the two flame retardants decaBDE and PIP 3:1 are banned under the proposed rules. The ban also prohibits the processing and distribution of 2,4,6-TTBP for use as an oil or lubricant additive and prevents consumer and business uses of the additive.
PCTP would be partially banned; with products containing the chemical in concentrations below 1% by weight being the exception.
The agency does not plan to take action on HCBD, despite data indicating the chemical negatively effects development and reproduction and is a possible human carcinogen.
The chemicals are subject to fast track action under the 2016 revisions to the Toxic Substances Control Act. In 2016, under the Lautenberg Act, the EPA called for a review and expedited action on 10 chemicals, including some PBTs. The action allowed the EPA to forgo conducting risk evaluations and move to risk management instead.
The act calls on the agency to address the risk the chemicals pose to human health or the environment and reduce that exposure.
The EPA had a deadline to propose a new rule within 3 years of the Lautenberg Act. To that end, the regulation must be finalized within 18 months of issuing the proposal, or by December 2020.
Comments on the proposed regulation will be accepted for 60 days.
"*" indicates required fields