Court Orders EPA to Reassess Whether Glyphosate in Roundup Causes Cancer
June 20, 2022
By: Irvin Jackson
A federal appeals court has directed the U.S. Environmental Protection Agency (EPA) to re-evaluate the safety of glyphosate, the active ingredient in the controversial weed killer Roundup, which many say is linked to an increased risk of cancer, including non-Hodgkin's lymphoma.
The U.S. Court of Appeals for the Ninth Circuit issued a ruling (PDF) on June 17, that found the EPA used "flawed" reasoning to determine that glyphosate is "unlikely" to cause cancer, and did not follow its own guidelines for making such a determination.
The decision stems from a lawsuit (PDF) filed by the National Resources Defense Council (NRDC) and other environmental groups in March 2020, which claimed the EPA did not adequately review the safety or environmental impacts of the ubiquitous herbicide before agreeing to re-approve use of the weed killer.
The prior EPA glyphosate safety review faced sharp criticism, as it seemed to ignore warnings issued by the World Health Organization's International Agency for Research on Cancer (IARC), which decided to classify glyphosate as a probable cancer-causing agent in 2015.
The Ninth Circuit ruling comes as Bayer and its Monsanto subsidiary continue to face thousands of Roundup lawsuits brought by former users of the weed killer who developed non-Hodgkin's lymphoma and other cancer. Although the companies have maintained for years that glyphosate does not cause cancer, billions in Roundup settlements have been paid by the manufacturers to resolve claims.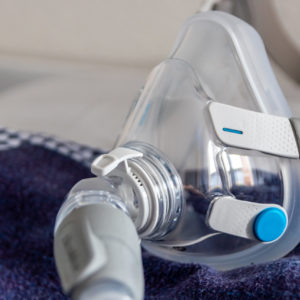 Did You Know?
Millions of Philips CPAP Machines Recalled
Philips DreamStation, CPAP and BiPAP machines sold in recent years may pose a risk of cancer, lung damage and other injuries.
Learn More
In a 54-page opinion issued late last week, Judge Michelle Friedland indicated that the EPA failed to follow its own guidelines in determining whether glyphosate in Roundup presents a cancer risk. The agency also failed to follow guidelines laid out in the Federal Insecticide, Fungicide, and Rodenticide Act, as well as its own analysis, Judge Friedland wrote.
While the judges also determined EPA failed to follow the Endangered Species Act, the appellate court decided not to provide any relief to plaintiffs on that claim, and also determined the EPA's ecological review of glyphosate was not flawed, as plaintiffs had claimed.
"According to EPA's conclusion in the Cancer Paper, glyphosate is 'not likely' to be carcinogenic to humans because animal-tumor and genotoxicity studies showed no reason for concern," Judge Friedland wrote. "But this conclusion is in tension with parts of the agency's own analysis and with the guidelines it purports to follow."
Bayer has maintained the weed killer is safe, and is awaiting a decision by the U.S. Supreme Court about whether it will review a Roundup bellwether trial that resulted in a $25 million verdict for a many who was diagnosed with non-Hodgkin's lymphoma following Roundup exposure.
The case was the first Roundup trial to go before a jury in the federal court system, ending with an $80 million verdict in March 2019. The jury awarded $5 million in compensatory damages for medical bills, lost wages, pain and suffering, with another $75 million added for punitive damages, which were intended to punish Bayer's Monsanto subsidiary.
Following post-trial motions, the punitive damages portion of the award was reduced to $20 million, resulting in a final judgment of $25 million.
Bayer has suggested that a successful appeal of that verdict may also prevent other plaintiffs from pursuing their claims. However, the arguments in that appeal are largely based the prior EPA decision that glyphosate is 'not likely' to be carcinogenic to humans.
EPA Already Planned Roundup Review
The EPA, now under the Biden Administration, has previously indicated it already planned to conduct a new review of glyphosate and Roundup, and has asked the Supreme Court not to intercede in the case.
A review that finds glyphosate to be a cancer-causing agent and threat to the environment could result in new restrictions, or even Roundup recalls, depending on the severity of the findings.
Following a string of massive losses in cases that went to trial in 2018 and 2019, Bayer has engaged in efforts to settle the Roundup litigation, and indicated last year that it would pay more than $11.6 billion to resolve pending claims. However, finalization of the settlements has been slow, with many plaintiffs rejecting their individual offers and new claims continuing to be filed by individuals diagnosed with cancer following prior use of the weed killer.
To limit its future liability over Roundup, Bayer recently announced plans to remove the active ingredient glyphosate from Roundup weed killers sold to U.S. residential customers by 2023. The products would still be sold under the Roundup label, but would use a different active ingredient, which has not been linked to a risk of non-Hodgkin's lymphoma. However, glyphosate would still be used in products sold to agricultural businesses and farmers, and in product sold in other parts of the world, Bayer officials said.
"*" indicates required fields