EPA Proposes Ban on Solvent Perchloroethylene (PCE) Linked To Risk of Cancer
June 12, 2023
By: Irvin Jackson
Federal environmental regulators are seeking to ban consumer uses of the solvent, perchloroethylene (PCE), which is considered a likely carcinogen.
In a pre-publication notice (PDF) issued last week, U.S. Environmental Protection Agency (EPA) Administrator announced the signing of a proposed rule that would ban PCE for consumer use. The rule will soon be published in the Federal Register, the agency indicates.
PCE is a solvent used in lubricants, auto care products, and arts and crafts products by consumers. It is also used by chemical and manufacturing industries for dry cleaning, degreasing, and in the manufacture of chemical products like paints. A risk evaluation conducted by the EPA in 2020 determined that it is likely to cause cancer.
The chemical is also used to make nearly half of all gasoline in the U.S., as well as being widely used by dry cleaners, which are mostly small businesses. The EPA has not yet estimated the financial impact of the proposed rule on those businesses.
From 2016 to 2020, companies manufactured or imported up to 500 million pounds of PCE.
If promulgated, the proposed rule would ban all consumer uses of PCE, also known as perc, and would require commercial and industrial users to provide workers with specific protections during the manufacturing process.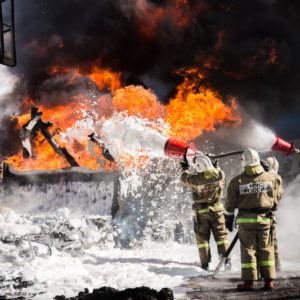 The rule would limit worker exposure to PCE to 0.14 parts per million (ppm) for inhalation over an eight-hour average time period. It will also require employers to keep detailed records and perform regular monitoring of potential worker exposures.
Current standards by the Occupational Safety and Health Administration (OSHA) restrict PCE exposure to 100 ppm.
The restrictions on use would be phased in on a two-year timetable, but allows some uses to continue. NASA, which uses the chemical for space exploration, and the aerospace industry and military will continue to be able to use PCE as part of the protective coating on airplanes.
"*" indicates required fields