EPA Rollbacks Could Kill 80,000 Americans Per Decade, Harvard Scientists Warn
June 15, 2018
By: Martha Garcia
Reversing key environmental regulations and policies, as the Trump administration aims to do, could kill more than 80,000 Americans every 10 years, according to warnings issued in a new essay published by scientists from Harvard. 
President Donald Trump and Scott Pruitt, administrator of the Environmental Protection Agency (EPA), have pledged to reexamine and repeal environmental policies and regulations implemented to clean up American air, soil, and water. In a new essay published June 12, in the journal JAMA, researchers warn that this could lead to catastrophic health consequences, significantly increasing the number of deaths every decade, and causing more than 1 million people to suffer serious respiratory problems.
The essay is not a peer-reviewed study, but two Harvard researchers conducted an overview of available data and estimated how rescinding many of these landmark environmental protections could affect the U.S. and its population.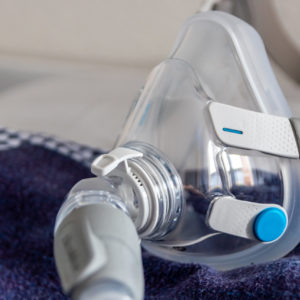 Did You Know?
Millions of Philips CPAP Machines Recalled
Philips DreamStation, CPAP and BiPAP machines sold in recent years may pose a risk of cancer, lung damage and other injuries.
Learn More
"A central feature of [Trump's] agenda is environmental damage: making the air dirtier and exposing people to more toxic chemicals," wrote lead author David Cutler, PhD, professor of applied economics at Harvard University.
The Trump administration believes excessive regulations harm U.S. industry and that by reducing regulations, American business will improve. However, these widespread changes will most certainly affect American health. So far, no in depth research has been conducted to determine how widespread the affect will be.
Cutler and coauthor Francesca Dominici, PhD, professor at Harvard T.H. Chan School of Public Health warned that the beneficiaries of the rollbacks will not be the American people, but instead a "few well connected companies."
The Trump administration has reversed or proposed to reverse at least 60 environmental rules. The Harvard researchers examined eight of those rollbacks.
For example, repealing the Clean Power Plan could increase American exposure to particulate matter, cause more than 36,000 deaths over 10 years, and result in more than 630,000 cases of respiratory problems, like asthma, lung cancer, bronchitis, and other ailments.
Research published in 2016 indicated conversely, drops in air pollution levels helped to reduce respiratory problems experienced by children. Cleaner air helps kids stay healthy.
Rolling back Corporate Average Fuel Economy (CAFE) standards for automobiles could increase American exposure to ozone and particulate matter and cause 5,500 deaths over 10 years. It could also lead to 140,000 cases of respiratory problems in children in the next decade.
Repealing emission requirements for glider vehicles would increase industrial plant emissions by four-fold and endanger residents living near power plants, which are oftenin  minority areas of high poverty. It could also lead to 41,000 deaths per decade and 900,000 cases of respiratory symptoms.
Air pollution is not only linked to respiratory problems, but also linked to accelerated aging in children, increased risk of stroke, and increased risk of diabetes.
Delaying or reducing chemical bans could expose toddlers and children to 11-15 times the recommended levels of chlorpyrifos. It could also expose the public to three carcinogens used in furniture stripping, grease removal, and dry cleaning.
In fact, many studies have shown millions of lives can be saved around the world by simply reducing air pollution. Air pollution kills 7 million people globally every year.
Cutler and Dominici warn these estimates of the impact on American lives are "extremely conservative." At minimum, 80,000 U.S. residents will die each decade and more than 1 million will experience respiratory problems as a result.
"This sobering statistic captures only a small fraction of the cumulative public health damages associated with the full range of rollbacks and systemic actions proposed by the Trump administration," warned Cutler.
"*" indicates required fields