Morphine Sulfate 60mg Recall: Risk of Overdose
June 10, 2008
By: AboutLawsuits
A voluntary recall was issued today for one lot of Ethex Morphine Sulfate 60 mg Extended Release tablets. The manufacturer discovered that some pills sold since April 16, 2008 may be twice as thick as they are supposed to be and contain double the morphine. This could lead to life-threatening risks of a morphine overdose.
Ethex Corporation initiated the morphine recall after they received a report that a tablet with double the appropriate thickness was sold. They indicated that it is possible other oversized tablets may have been commercially released from the same lot. The 60 mg extended release morphine sulfate tablets were sold under the "Ethex" brand. They are white oval tablets which contain a "60" on one side and an "E" on the other side.
The morphine recall is similar to the recent Digitek recall which was issued April 25th after it was discovered that tablets contained twice the appropriate amount of digoxin. However, while the Digitek recall was issued for all lots of the medication sold, the Ethex morphine recall only applies to one lot of the 60 mg extended release tablets (lot number 91762). The manufacturer maintains that no other dosage strengths or other lots of the 60 mg strength were impacted by the manufacturing problems.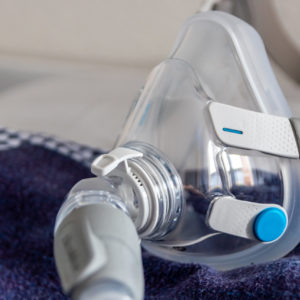 Did You Know?
Millions of Philips CPAP Machines Recalled
Philips DreamStation, CPAP and BiPAP machines sold in recent years may pose a risk of cancer, lung damage and other injuries.
Learn More
Morphine is an opioid which can lead to a fatal overdose if too much medication is taken. A morphine overdose can cause respiratory depression and low blood pressure. Therefore, the fact that tablets with up to twice the amount of morphine were sold poses a serious public health risk. In addition, many individuals who are prescribed morphine sulphate are highly debilitated with reduced strength and energy. Therefore, they be less likely to realize that a morphine tablet is thicker then it is supposed to be.
Ethex Corporation has notified wholesalers and retailers who received morphine sulfate tablets from the recalled lot. They have been advised to return the recalled morphine which may still be in their inventory. Consumers have been advised to contact their doctor or pharmacist to determine if they have the recalled medicine. For those who have suffered a adverse effect, product liability lawyers are advising that any unused portion of the prescription should be safely stored and marked so that it is not used if a Morphine recall lawsuit is being considered.
Deborah

June 24, 2011 at 9:53 pm

I started with 30mg three times a day, But I got tried of sleeping but it help the pain in my lower back..Now I'm on 60 mg twice a day..Also now ic Gabapentin 300mg capsule. three time a day. I don't like them so i stop taking them. Can't wait to see my pain doctor at the end of the month. So we can come up with something else. I have to check my blood pressure everyday. been forgetting to do so[Show More]I started with 30mg three times a day, But I got tried of sleeping but it help the pain in my lower back..Now I'm on 60 mg twice a day..Also now ic Gabapentin 300mg capsule. three time a day. I don't like them so i stop taking them. Can't wait to see my pain doctor at the end of the month. So we can come up with something else. I have to check my blood pressure everyday. been forgetting to do so. Because I have low blood pressure. Then sometime I'll be sitting up and go strait to sleep.

emina

May 6, 2011 at 6:54 pm

i been on narcotics for past 10 years ore more ,i had enaugh ,i need to stop before it kels me ,i need all the help i can get .I am tacking 30mg of morphine sulfate twice a day,75 mg of fentanyl patches every 3 days,wellbrutin150mg twice a day and trazadone at night.Can anyone out there tell me what is the best way of getting off them.I had it ,i dont feel anythyng any more ,i feel dead

Mary

March 26, 2011 at 9:17 pm

After reading these posts it scares me! I was taking the 60mg Extended release Embeda and though they didn't do much for pain they did tire me out so bad just trying to move around was work. When I sat down I would go off to sleep instantly and I didn't realize I had even dozed off till I woke up! It's not like becoming drowsy and shutting your eyes sleep. I was being awake one minute and inst[Show More]After reading these posts it scares me! I was taking the 60mg Extended release Embeda and though they didn't do much for pain they did tire me out so bad just trying to move around was work. When I sat down I would go off to sleep instantly and I didn't realize I had even dozed off till I woke up! It's not like becoming drowsy and shutting your eyes sleep. I was being awake one minute and instantly sleep the next. My mother said that trying to wake me up was a struggle. I've went outside and sat down and was asleep before I knew it! I didn't realize those pills could be that dangerous. I have a normal blood pressure of 90/70 or lower depending on day, so I don't understand why I was even put on these things!

Mike

May 24, 2010 at 3:36 am

The reason why you can't cut these pills in half is because if you do this you will get the whole strenth of the pill at once instead of slowly during a 12 hour period the way it should be. I'm taking 60 Mg every 12 hours with these Extended Release Morphine Sulfate pills. They work GREAT for me and my arthritiis Pain and VERY VERY Bad back pain that I have had eve since my car wreak about 5 yea[Show More]The reason why you can't cut these pills in half is because if you do this you will get the whole strenth of the pill at once instead of slowly during a 12 hour period the way it should be. I'm taking 60 Mg every 12 hours with these Extended Release Morphine Sulfate pills. They work GREAT for me and my arthritiis Pain and VERY VERY Bad back pain that I have had eve since my car wreak about 5 years ago. I had a Nissian Sentra and I was hit head on by a Caddy (1972) Full size boat I call it.

gigi

February 27, 2010 at 3:52 am

i have a neice that died of over does on ms cotin 75 mg three times a day. she also took vicodin 10 mg, i don't know how how many times a day,. i am under care of hospis and they keep mine under lock and key. it scares me some times might i get to much. i have severe diabetis, only 50 % - 1, value pumping for my heart, three are blocked at 100 % i have alot more wrong with me. i have [Show More]i have a neice that died of over does on ms cotin 75 mg three times a day. she also took vicodin 10 mg, i don't know how how many times a day,. i am under care of hospis and they keep mine under lock and key. it scares me some times might i get to much. i have severe diabetis, only 50 % - 1, value pumping for my heart, three are blocked at 100 % i have alot more wrong with me. i have a morphine pump inside me to help with the pain of neuropath in my legs. i want to know if this is to much morpine ? why can't you break these pills apart ?

Ethex Morphine Lawsuit Filed Over Overdose From Extra Strength Pills - AboutLawsuits.com

June 11, 2009 at 1:06 pm

[...] Ethex morphine recall was first issued in June 2008, after it was discovered that manufacturing problems allowed [...]

adrian

March 30, 2009 at 4:45 pm

just two days ago my fiance mother died in her sleep she was perfectly fine the other day when me and my fiance last spoke with her and when i say her i mean penny niles that was her name. penny and my fiance mollie are really close but when we talk to her she was excitied cause my fiance pregnant and this her frist grandchild we were suposse to go shoping today right now as i type but instead im[Show More]just two days ago my fiance mother died in her sleep she was perfectly fine the other day when me and my fiance last spoke with her and when i say her i mean penny niles that was her name. penny and my fiance mollie are really close but when we talk to her she was excitied cause my fiance pregnant and this her frist grandchild we were suposse to go shoping today right now as i type but instead im here typing this cause she gone. but at first as long as i can remeber she was priscribed 15mg morphine but out of no were they up it to 60mg morphine and two days later she dies so i look it up and it was suposse to be recalled on april 16,2008. so why was she priscribed it.

Kim

February 20, 2009 at 11:34 pm

MY SISTER DIED ON JUNE 6, 2008 FROM ETHEX MORPHINE....PLEASE IF THIS HAS HAPPENED TO YOU OR SOMEONE YOU KNOW ANY REACTION, DEATH OR INJURY PLEASE GET A LAWYER NOW ...THIS IS A SHAME YOU CANT EVEN TRUST DRUG MANUFACTERS THESE DAYS.....SHE WAS FINE AND TALKING ...THEN SHE JUST FELL ASLEEP AND SHE WAS TAKEN FROM US BEFORE HER TIME....SHAME ON THEM !

MicroK Extencaps, Oxycodone and Morphine Among Dozens of Drug Recalls : AboutLawsuits.com

January 29, 2009 at 4:55 pm

[...] recalls stem from a series of manufacturing issues which allowed oversized tablets of Morphine Sulfate and other generic drugs to be sold with up to twice the appropriate amount of the active [...]

Ethex Hydromorphone Recall: Latest in Series of Drugs Sold With Oversized Tablets : AboutLawsuits.com

December 29, 2008 at 3:15 pm

[...] June 10, 2008, the recalls started with one lot of Ethex Sulfate 60mg Extended Release tablets. A few days later, Ethex expanded their Morphine recall to add 64 more lots of 30mg and [...]

Class Action Lawsuit Filed Following Ethex Recall of Morphine and Other Generic Drugs : AboutLawsuits.com

December 3, 2008 at 4:02 pm

[...] June 10, 2008, one lot of 60 mg Morphine Sulfate Extended Release tablets were recalled when it was found that some of the pills sold since April 2008 were of double [...]

Ethex Recalls More Morphine and Other Generic Drugs Due to Risk of Oversized Tablets : AboutLawsuits.com

November 11, 2008 at 6:42 pm

[...] this year, in June 2008, Ethex issued a Morphine recall for 65 lots of 60 mg extended release tablets, after some of the tablets were found to contain up [...]

Ethex Dextroamphetamine Sulfate Recall: Oversized Tablets : AboutLawsuits.com

October 16, 2008 at 3:33 pm

[...] due to manufacturing defects that resulted in double strength tablets, as they previously recalled Morphine Sulfate extended release tablets in [...]

Ethex Mophine Tablet Recall Expanded — AboutLawsuits.com

June 17, 2008 at 2:40 am

[...] Corporation announced Friday that they are expanding their nationwide morphine tablet recall which was first issued on June 10. While they initially indicated that only one lot of their [...]
"*" indicates required fields