Ethicon to Remove Gynecare Transvaginal Mesh Products From Market
June 05, 2012
By: Irvin Jackson
Ethicon, a subsidiary of Johnson & Johnson, plans to remove its Gynecare transvaginal mesh product line from the market, following a number of complaints and lawsuits filed by women who have suffered painful and disfiguring injuries. 
Hundreds of lawsuits have been filed over Ethicon Gynecare mesh and other transvaginal mesh products made by other companies, which are used to repair pelvic organ prolapse (POP) and female stress urinary incontinence (SUI). However, the mesh may erode through the vagina, cause infections and severe pelvic pain after surgery.
On Monday, Ethicon's lawyers sent letters to Chief Judge Joseph R. Goodwin, of the U.S. District Court for the Southern District of West Virginia, and New Jersey Superior Court Judge Carol E. Higbee, who are presiding over consolidated litigation involving their Gynecare pelvic mesh products. The company informed the court that they intend to "stop commercialization" of several products that are involved in the lawsuits.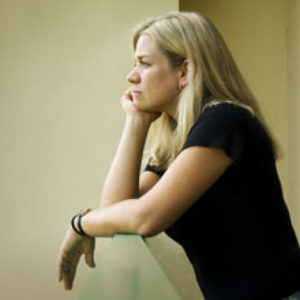 Ethicon has indicated that they will remove the following products from the market in the United States:
Gynecare Prolift Pelvic Floor Repair System
Gynecare Prolift+M Pelvic Floor Repair System
Gynecare Prosima Pelvic Floor Repair System
Gynecare TVT Secur System
The company indicates that they also plan to update the product labeling for the Gynecare Gynemesh PS to remove the indication for transvaginal use, restricting the product to use during abdominal sacrocolpopexy procedures, which are performed through an incision at the bottom of the abdomen.
"Ethicon has no present intention to commercialize these products in the future, but it has requested that FDA allow it 120 days to cease commercialization," the letters state. "This time period would permit Ethicon to notify its customers, and provide those hospitals and surgeons with sufficient time to select alternative treatment options for their patients."
As part of the cancellation of the product sales, Ethicon has asked that the FDA place a hold on recent requirements that the manufacturer conduct additional testing on the safety and efficacy of the transvaginal mesh products.
Last summer the FDA issued a warning about the risks of problems when vaginal mesh products are used, especially for repair of pelvic organ prolapse.  The federal health regulatory agency indicated that it could find no benefit in using transvaginal mesh to treat POP when compared to older, safer alternatives.
Between 2008 and 2010, the FDA received more than 1,500 reports of transvaginal mesh complications, including erosion of the mesh into the vagina, contraction or shrinkage of the mesh, infections, pelvic pain, urinary problems, vaginal scarring and other complications.
In addition to Johnson & Johnson's Ethicon unit, a number of other manufacturers face transvaginal mesh lawsuits over problems with similar products, including American Medical Systems (AMS), C.R. Bard and Boston Scientific. The lawsuits allege that the manufacturers failed to adequately research the risk of complications associated with products before promoting them as a superior alternative to other treatment methods for POP and SUI.
Many of the complaints also allege that the vaginal mesh products should have been recalled after it became apparent that women were experiencing severe complications.
"*" indicates required fields