Johnson & Johnson Vaginal Mesh Settlement Reached to Resolve Group of Ethicon Cases
January 28, 2016
By: Austin Kirk
Facing about 40,000 vaginal mesh lawsuits pending throughout the U.S., Johnson & Johnson's Ethicon subsidiary appears to have resolved the first large group of cases brought by women who suffered painful and debilitating injuries, reportedly agreeing to pay about $120 million to settle 2,000 to 3,000 of the claims.
While details of the Johnson & Johnson vaginal mesh settlement have not yet been confirmed, a report by Bloomberg News suggests that the deal may be the start of attempts by the medical device manufacturer to resolve the litigation.
Johnson & Johnson's Ethicon unit is one of about a half-dozen different manufacturers of vaginal mesh that have faced product liability lawsuits in recent years, with more than 100,000 claims brought on behalf of women who experienced problems when the mesh moved out of position, migrated through the vagina or caused other complications.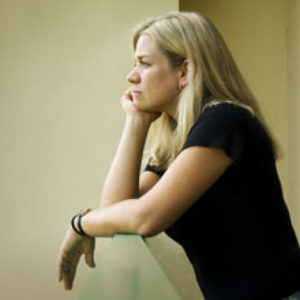 Since February 2012, claims filed throughout the federal court system have been consolidated before U.S. District Judge Joseph Goodwin in the Southern District of West Virginia, as part of several different federal multidistrict litigations (MDL).
Following about ten bellwether trials, several of which resulted in multi-million dollar damage awards for women who brought the claims, most of the manufacturers have made attempts to settle vaginal mesh lawsuits involving their products. However, Johnson & Johnson has been one of the remaining hold-outs, continuing to push hundreds of cases toward trial.
Given the lack of progress in settling cases with Johnson & Johnson, Judge Goodwin has established several large "waves" of Ethicon mesh cases that are being prepared for trial dates over the next year. However, this reported agreement to settle about 5% of the cases may be the start of attempts by the manufacturer to compensate women and avoid unpredictable jury verdicts in courts throughout the U.S.
In December, a Philadelphia jury awarded $12.5 million in a lawsuit over Ethicon Prolift mesh, which eroded into the bladder of the plaintiff, leaving her with severe internal injuries.
Johnson & Johnson is currently involved in another Ethicon mesh trial in Philadelphia, which started earlier this week, involving a lawsuit filed by a woman who alleges that she has been left with significant and permanent pain as a result of scarring from the pelvic mesh. It is unclear whether this claim is among those that Johnson & Johnson settled.
Other manufacturers have agreed to pay hundreds of millions in vaginal mesh settlements to resolve claims, and Bloomberg News reports that Johnson & Johnson has set aside more than $1 billion to deal with the claims.
FDA Vaginal Mesh Reclassification
Transvaginal mesh and bladder sling products involved in the litigation are used to treat pelvic organ prolapse or female urinary incontinence, providing support to the internal organs. However, the lawsuits allege that the devices were defectively designed and manufacturered, placing women at risk of suffering catastrophic injuries.
Earlier this month, the FDA announced new regulations for vaginal mesh products, classifying the devices as high risk. This requires that they go through detailed pre-market approval applications to establish that they are safe and effective.
Most of the devices involved in the litigation were approved through the FDA's 510K fast-track approval process, meaning they only had to show that the devices were substantially equivalent to mesh products already on the market to gain approval. However, FDA officials say that the new PMA requirements will require manufacturers to show that they are safe and effective before going to the market in the future. In addition, the companies will have 30 months to submit a PMA for devices that are already on the market.
In July 2011, following an investigation, the FDA warned that thousands of women have reported suffering problems with vaginal mesh. The agency's investigators also noted that the use of vaginal mesh to repair pelvic organ prolapse may provide no additional benefits over other treatment alternatives.
In early 2012, the FDA sent a letter to several manufacturers of these products, ordering that they conduct additional studies and trials to evaluate the safety of transvaginal mesh products, looking for additional information to establish whether they pose an unreasonable risk of injury for women.
More than 100,000 women have filed lawsuits over complications with vaginal mesh products. The safety problems associated with the device have been used as evidence of regulatory failures in recent years as examples of manufacturers placing their desire for profits before consumers safety by introducing and marketing medical devices without ensuring they are safe and effective.
Suzan

June 10, 2017 at 6:41 am

I can no longer have intercourse because of the pain. I wish I never had the bladder mesh surgery.
"*" indicates required fields