Ethylene Oxide Lawsuit Filed By Augusta, Georgia Residents Who Say They Face Increased Cancer Risks
December 02, 2021
By: Irvin Jackson
A medical device sterilization facility near Augusta, Georgia faces lawsuits brought by nearby residents, over leaks of ethylene oxide gas, a sterilizing agent which is also a known carcinogen.
Attorneys for Kendall Patient Recovery recently asked a federal judge to dismiss a lawsuit filed last summer by more than 20 individuals who lived in and around Augusta area, who indicate that ethylene oxide leaks are responsible for a number of health issues throughout the community, such as cases of cancer and miscarriages.
According to a November 29 report published by the Augusta Chronicle, the ethylene oxide lawsuit has now been stayed pending a ruling on the motion to dismiss.
Kendall Patient Recovery joins a number of facilities nationwide, including several in Georgia, which face lawsuits over ethylene oxide plant emissions over the last couple of years.
Ethylene oxide is a highly carcinogenic compound used to sterilize some medical devices, including those made of some polymers, metals, glass or made with multiple layers with hard-to-reach crevices. However, exposure to ethylene oxide has been linked to serious and potentially life-threatening injuries.
Most of the ethylene oxide leak lawsuits have been filed against Sterigenics, which faces hundreds of claims over its facilities in Illinois and Georgia.
In March 2019, the FDA warned that the Sterigenics plant in Willowbrook, Illinois was being shut down due to ethylene oxide leaks. Another facility in Michigan was also closed down for similar reasons. In August 2019, Georgia health officials determined similar leaks were occurring at a Sterigenics facility outside of Atlanta. That facility was shut down temporarily to address the problem, but has partially reopened.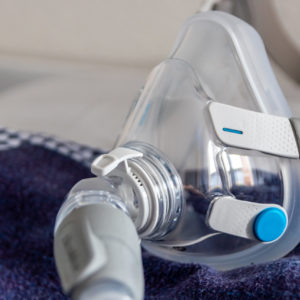 Did You Know?
Millions of Philips CPAP Machines Recalled
Philips DreamStation, CPAP and BiPAP machines sold in recent years may pose a risk of cancer, lung damage and other injuries.
Learn More
The original complaint (PDF) against Kendall Patient Recovery claims that since at least the mid-1990s, the facility "disregarded ethylene oxide's harmful properties and continues to release it into the surrounding community – entirely unbeknownst (until recently) to area residents and workers."
"Self-reported emission estimates from the KPR facility indicate high levels of ethylene oxide release. KPR has released as much as 110,000 pounds of ethylene oxide in a single year," the lawsuit states. "While a portion of KPR's EtO is emitted through controlled and monitored points, the largest amount of these emission estimates are uncontrolled 'fugitive emissions' that have been escaping, and continue to escape, the KPR facility."
Kendall's attorneys say the company's emissions never broke the law, and claims plaintiffs cannot link the emissions to their ailments.
In 2019, the FDA raised concerns that the leaks and plant closures would result in a shortage of certain sterilized medical devices.
The FDA warning appeared to be aimed in part at state regulators, indicating the agency was concerned that additional closures of the few facilities left in the country may exacerbate the problem. It also called on manufacturers to notify the FDA if there is a problem before it gets out of hand, suggesting the agency may be able to assist.
The Sterigenics leaks in Georgia were only discovered after a newspaper investigation tipped off state regulators. And critics have accused Sterigenics and KPR of knowing about the leaks and trying to hide them.
The FDA is calling on device manufacturers and health care providers to warn the agency on potential shortages before they happen. The agency can be notified by users, patients, manufacturers, or anyone within the supply chain of a problem through its device shortages mailbox.
Image Credit: |test caption
Cory

June 29, 2023 at 9:34 am

My mother passed Sept 2018 from Stage 4 Liver Cancer. She worked at Kendall for over 30 years.

Matthew

January 26, 2023 at 6:34 am

I worked as a demolition laborer, for the Augusta, Georgia Papermill. The building was being torn on why I was inside the building. I have experienced extremely decline in my health. I'm curious to whether or not if there are any lawsuits are going on due to the tear down of the Augusta, Georgia paper mill building I know there's asbestos there I know I worked with asbestos in my health is declin[Show More]I worked as a demolition laborer, for the Augusta, Georgia Papermill. The building was being torn on why I was inside the building. I have experienced extremely decline in my health. I'm curious to whether or not if there are any lawsuits are going on due to the tear down of the Augusta, Georgia paper mill building I know there's asbestos there I know I worked with asbestos in my health is declined so bad.. looking for answers. I Sincerely appreciate you. Thank you
"*" indicates required fields