Exploding Passenger Airbag Results in "Do Not Drive" Warning For 84,000 Dodge Ram Trucks
July 13, 2023
By: Katherine McDaniel
Following a recent death associated with an exploding passenger-side airbag that was recalled several years ago, federal safety officials have issued a "Do Not Drive" warning for 84,000 Dodge Ram 1500 trucks from the 2003 model year, warning that the vehicles may still be equipped with defective Takata inflators that are prone to over-inflate and rupture airbags, sending sharp debris into the passenger compartment.
The U.S. National Highway Traffic Safety Administration (NHTSA) issued the Dodge Ram airbag warning on July 11, urging owners not to use their vehicles until they have been repaired.
According to the warning, officials indicate the incident is the first death linked to an exploding passenger airbag inflator. However, at least 26 total deaths have been linked to Takata airbags used in millions of vehicles sold in the U.S. in prior years.
Affected Dodge Ram 1500 owners are now being urged to promptly check if their vehicle is subject to an open Takata airbag recall, schedule repair of their affected vehicles as soon as possible, and not to drive their vehicle until the recalled airbag has been replaced.
Officials indicate the recalled airbag inflators become increasingly dangerous and unpredictable as they age, and pose risks of severe injury or death to the vehicle's occupants, especially to occupants of older vehicles still equipped with the defective inflators. In the event the Takata airbag inflators explode, vehicle occupants could be sprayed with metal fragments and other sharp debris and sustain life-changing or fatal injuries.
2015 Dodge Ram Airbag Recall
The affected vehicles were previously part of a massive Dodge Ram airbag recall announced in May 2015, which impacted nearly 450,000 model year 2003 Dodge Ram 1500, 2500, and 3500 trucks produced from January 1, 2002 until July 25, 2003.
Officials estimate approximately 84,000 model year 2003 Dodge Ram 1500 trucks have not been serviced and are still equipped with faulty Takata airbag inflators.
The NHTSA recommends owners check if their vehicles are affected by any open safety recalls using the the agency's online Recall Lookup Tool or by downloading the SaferCar App. Owners may also contact Fiat Chrysler Automobiles' Takata Call Center by phone at 833-585-0144, or visit their website.
For more information on the Takata air bag safety recall, consumers may visit the NHTSA's website at https://www.nhtsa.gov/takata-recall-spotlight/takata-contact-information or https://www.nhtsa.gov/equipment/takata-recall-spotlight.
Takata Airbag Inflator Recalls
Nearly 100 million Takata airbags have been recalled worldwide since 2014, due to faulty and unreliable inflators that can overinflate and explode, which have already been linked to a number of severe injuries and deaths.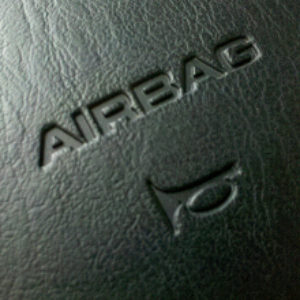 In the U.S., the recalls impacted approximately 67 million vehicles from more than 20 automobile manufacturers in what continues to be one of the largest and most complex series of recalls to ever be recorded in the U.S.
Officials indicate the issue with the Takata airbag inflators stems from the manufacturer's use of chemical ammonium nitrate to inflate the air bags when an auto accident occurs. The chemical can react to heat or humidity when exposed and breakdown, causing the chemical to breakdown inside its metal enclosure, and can result in an explosion of metal debris.
To date, at least 38 people have died worldwide and more than 400 have been injured due to the recalled Takata airbags.
A number of lawsuits have been filed in response to the series of Takata airbag recalls, and include claims of victims who suffered severe, life-changing or life-threatening injuries after the airbags exploded following an auto accident.
"*" indicates required fields