Farxiga Groin Infection Lawsuit Filed Against Maker of Diabetes Drug
August 14, 2020
By: Irvin Jackson
According to allegations raised in a recently filed lawsuit, side effects of Farxiga caused a Texas man to suffer necrotizing fasciitis of the genitals, resulting in permanent injury and disfigurement from the severe groin infection.
Kevin Suber and his wife, Sherie, filed the complaint (PDF) in Delaware Superior Court on August 6, presenting claims against AstraZeneca, as the defendant.
According to the lawsuit, Suber began taking Farxiga in February 2015, and continued to use the diabetes drug until September 2018. However, he was diagnosed with a serious groin infection from Farxiga, known as necrotizing fasciitis or Fournier's gangrene, in August 2016.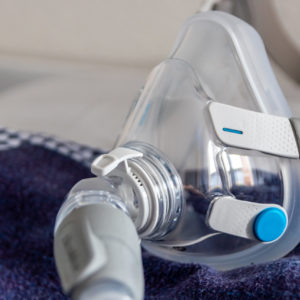 Did You Know?
Millions of Philips CPAP Machines Recalled
Philips DreamStation, CPAP and BiPAP machines sold in recent years may pose a risk of cancer, lung damage and other injuries.
Learn More
"Following admission into the emergency room due to infection of his scrotum extending toward his perineum as well as dizziness, blurry vision, headache and abdominal pain lasting five days, Plaintiff was diagnosed with Fournier's gangrene and an emergent I&D was performed later that day," Suber's lawsuit states. "Plaintiff was required to undergo additional irrigation and debridement procedures. Plaintiff was hospitalized for 10 days due to Fournier's gangrene."
Farxiga is part of a new generation of diabetes drug from a class of medications known as sodium-glucose cotransporter-2 (SGLT2) inhibitors, which also includes Jardiance, Invokana, Invokamet, Xigduo XR and others.
In August 2018, the FDA required drug makers to add new warnings indicating Farxiga and other SGLT-2 inhibitors were linked to an increased risk of flesh-eating groin infections, which attacks the genitals and the surrounding area.
An analysis of 12 Fournier's gangrene cases led to the FDA's safety alert, after which the agency required new label warnings be added to all drugs belonging to the class, including Invokana, Invokamet, Invokamet XR, Farxiga, Xigduo XR, Qtern, Jardiance, Glyxambi, Synjardy, Synjardy XR, Steglatro, Segluromet and Steglujan. Steglatro was the only drug not linked to a case of flesh-eating genital infection, but the agency is requiring it to carry a label warning anyway.
The agency indicated the groin infections developed within several months of beginning treatment with one of the drugs and all 12 patients underwent hospitalization and surgery. According to the FDA's findings, at least one patient died, while others suffered multiple disfiguring surgeries and other complications.
Other Side Effects of Farxiga and Similar Drugs
The flesh-eating genital infection warning was just one of several adverse health risk added to Farxiga and similar drugs since they were first introduced on the market. The previous warnings included kidney failure, diabetic ketoacidosis and amputations (specifically for Invokana). The drugs did not carry warnings for any of those risks when they were first approved by the FDA.
Invokana (canagliflozin) was the first SGLT-2 inhibitor introduced to the market, which was approved in March 2013 and quickly became a blockbuster treatment. The medication works in a unique way, impacting some normal kidney functions to help remove glucose from the body through urine.
In December 2015, the FDA required Johnson & Johnson to add new diabetic ketoacidosis warnings to Invokana and similar drugs, indicating the medications increase the risk of this serious condition, which typically results in the need for emergency treatment to avoid life-threatening injury. Prior to the update, the warnings failed to alert consumers about the importance of seeking immediate medical attention if they experience symptoms like abdominal pain, fatigue, nausea, respiratory problems or vomiting.
In June 2016, the FDA required additional label warnings about the link between kidney risks and Farxiga and other drugs from its class, indicating the medications may increase the risk of acute kidney injury and other severe health problems.
Johnson & Johnson and Janssen faced several thousand other Invokana lawsuits, which allege users and the medical community were not provided adequate warnings at the time the drug was first introduced. The makers of other diabetes drugs from the same class, including Xigduo and Farxiga, have also faced similar lawsuits; though most have been filed against the makers of Invokana.
Tags:
Amputation,
Diabetes,
Diabetes Drug,
Farxiga,
Fournier's Gangrene,
Infection,
Invokana,
Jardiance,
Johnson & Johnson,
Kidney Failure,
Xigduo XR
Image Credit: |test caption
"*" indicates required fields